Hi Everyone,

It's 



Everyone's doing stuff for Black Friday. Our local Chinese is giving free Prawn Crackers so that's where I'll be spending my money, although Amazon has got 50% off Olay Regenerist and my mam says my face is starting to look like a leathery football… so it's a tricky one.

On top of all that, I've been trying to think of some fancy thing to impress you. Obviously, you get your weekly discount code.
4yccwzdk
Expiration date: Dec 4, 2020
But you get that every week so it's no big deal.

Then there's the ongoing massive £5 tee-shirt sale

But there's not much left unless you're a small size. So that's the opposite of impressive.

So, I thought, if anyone wants me to sketch any of the skwiggles on A4 200gm cartridge paper for £25, I can do that. I wanted to keep the originals for myself, but I can re-sketch any of them and maybe personalize them a little if you want.

Now, careful, don't overload the website with traffic.

Here's a customer who bought the Lancaster Bomber sketch a few weeks ago and sent me a photo after he'd framed it and put it on the wall.




The only thing is, I can't do that until January. Sorry. So I don't know if anyone would be interested in that.

Or, if that sounded rubbish, I can do a pencil sketch of a photo that you send me, but I'll have to charge £35 for that. As long as the photo only involved one main person/item/car etc and not you with your extended family standing in front of a rugby team. Again, I can only do this in Jan. 

There, that's my attempt at being impressive for Black Friday.

If you could let me know this weekend, that would be great and I can plan it for January.
Here's a couple more military vehicles I've done, just because it's related and I know you like something to click on.
And here's this week's best sellers, Angus still leading the way.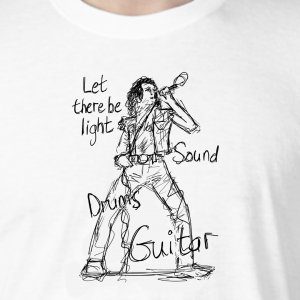 Bon Scott – AC/DC
£18.00 – £28.00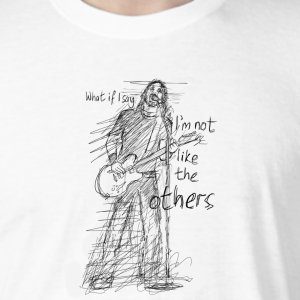 Dave Grohl – Foo Fighters
£12.00 – £28.00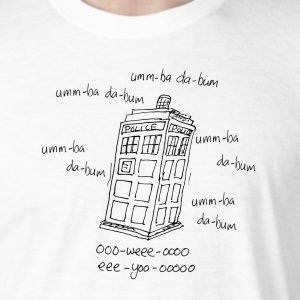 Doctor Who Theme Tune
£10.00 – £28.00
Enjoy your Black Friday spending and thanks once again for reading.

Have a good weekend.

All the best,

Ian