Hi Everyone,

Here we go again.




And no, that's not what I get up to at the weekends, it's stupid old lockdown again as if you didn't know.

As soon as my children heard Boris say 'schools' blah blah 'colleges' what's he on about 'closed', they immediately went into a deep state of inertia. I'm even going to go as far as torpor since it was next to inertia on thesaurus.com.

Here's how they get from one room to another now.


And the homeschooling isn't going great, I'm not sure how long I can keep it up…




… because I think they're onto me.

And when I do ask them to do anything, this is mostly what happens



So, it's fun at our house.

Yesterday, when I was hiding upstairs in the back of my art cupboard because my daughter was asking questions about differential equations, I came across some A4 prints that I used to sell at art fairs. The original paintings have been sold, but I still have a few prints left, so I thought I'd show them to you.




Yes, it's true, I caught a glance of myself in the bathroom mirror and that's what inspired the Wolverine painting.

If anyone wants any of these, I was thinking of selling them any 5 for £5. Here's the link:

Newsletter A4 Prints Sale

Also, the unbelievable sale is still on.

Tee Shirts for £5 and £10 and hoodies for £20

Here's the link

https://skwiggles.co.uk/shop/page/34/

As usual, they're all brand new but the ones for £5 are the old Anvil ones which are now discontinued. Unfortunately, I can't accept returns on these unless you think they're damaged or some other good reason. I've hidden them away from those nasty non-subscribers at the bottom of our catalogue

And here's the coupon code for this week
4yccwzdk
Expiration date: Jan 15, 2021
This week's best sellers are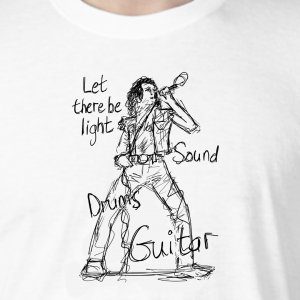 Bon Scott – AC/DC
£18.00 – £28.00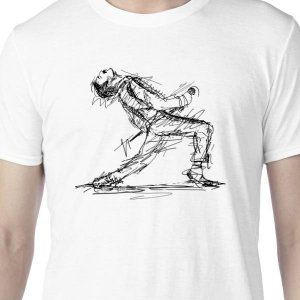 Freddie Mercury
£12.00 – £28.00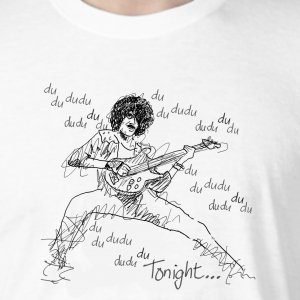 Phil Lynott – Thin Lizzy
£18.00 – £28.00
That's it for this week. Thanks again for reading,  And for anyone who didn't believe me about the Wolverine painting, here's the proof



So there.

Have a good weekend

Take care and all the best,

Ian