We thought we'd try a new refer-a-friend system and give the money we were spending on ads back to you and your friends.

This is how it works.

1. Type in your email address above and name if you want to.
2. Click the orange 'Get Invite Link'
3. This will take you to a page that looks like this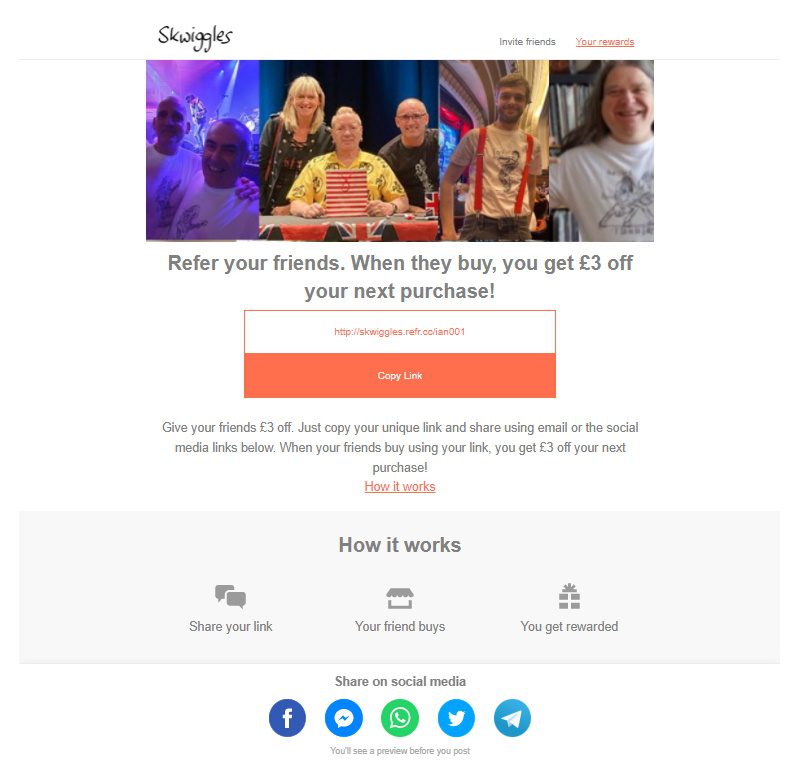 4. All you need to do now is copy your unique link and click on one of the social media links to share. Or you can paste it into an email.
5. After that, your friend will get a message with a link and when they click on it, there will be a discount code from them to use
6. When they buy something, you will get an email with your £3 discount code.
7. We get a new customer, you get a discount. Happy days.
You can also use your Refer-a-Friend discount code with your normal £3 off newsletter code, so for that purchase you'll get £6 off. And if you have loads of friends you're quids in.
Like I've said in the past, we're only a small company – me, Diane and the printing company we use for the t-shirts and hoodies, so we really appreciate your help in building our business and we'd rather give the money back to you than Facebook and Google.
Thanks again,
Ian and Diane