Before you go 'Naaahh' and never return, it's FREE, you get discounts and people like being part of it, look:
I actually laughed out loud reading this- slightly embarrassing as I was in the checkout line at my local Tesco! Just gives confirmation that I'm slightly strange, so no dramas there! Keep up the good work! (Glad you weren't attacked by a brontosaurus! )

Oh my ?? brilliant, love to hear about your take on daily life with your sidekick Norman .. hilarious! Look forward to many more . Thanks & kind regards from Northumberland ??

I love reading your tales each week they give me a giggle and I look forward to them.
Skwiggles is just me and my wife Diane.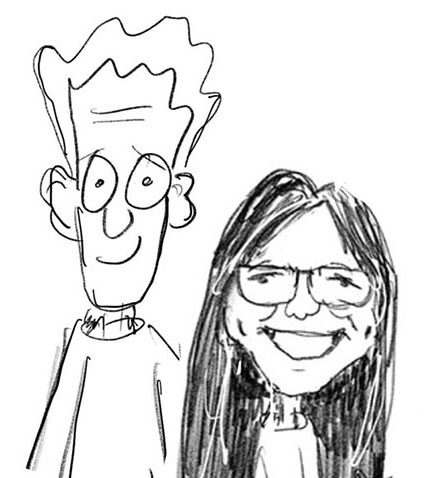 Me thinking of silly things and drawing things I like and putting them on tees, hoodies, posters etc, and Diane, keeping you happy and me organized.
We're not a big fat company with a big budget, so we really appreciate you signing up.
When you subscribe, you'll get:
A weekly newsletter on Fridays
Regular discount codes and giveaways
A life full of fun and happiness
Just type in your email below and click subscribe.
Here's the latest posts from the Friday email
Christingle When the kids were teeny weeny little toddlers and we were still in our overprotective phase of parenting, we took them to Christingle at the local church, because it seemed like a Christmassy thing to do. Little did we

---