Image Sizes
Our standard image is a fixed size for all tee shirts and hoodies and therefore looks larger on smaller garments.
Approximate standard image size: 12cm wide by 18cm long, about the size of an A5 sheet of paper.
The following graphic gives you an indication of the size of the image compared to the size of the tee-shirt.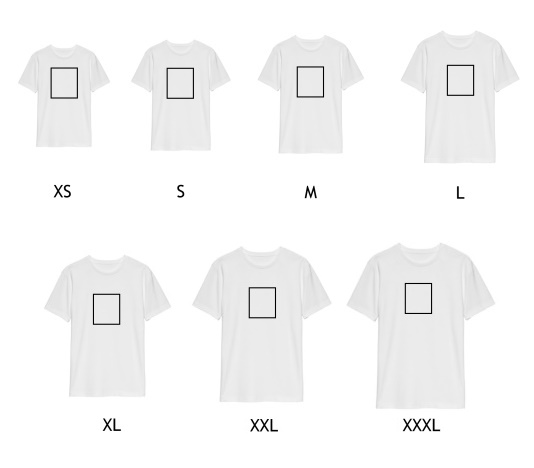 As you can see the image looks smaller on the XXXL than the XS
The larger image will be approximately 20cm x 28cm and will cost £3 extra.
I've decided to do it this way, so I don't have to automatically charge extra for larger tee shirts, if you're happy with the standard sized image then it won't cost you any more.
Thie sizings are approximate because all the designs are slightly different sizes and shapes.
Thanks, hope that makes sense.
Ian