Shouty People
Can you believe complete strangers like to shout at me? Let me tell you about it.
Shout 1
I was walking down a secluded forest path in the middle of The Lake District, just like this one: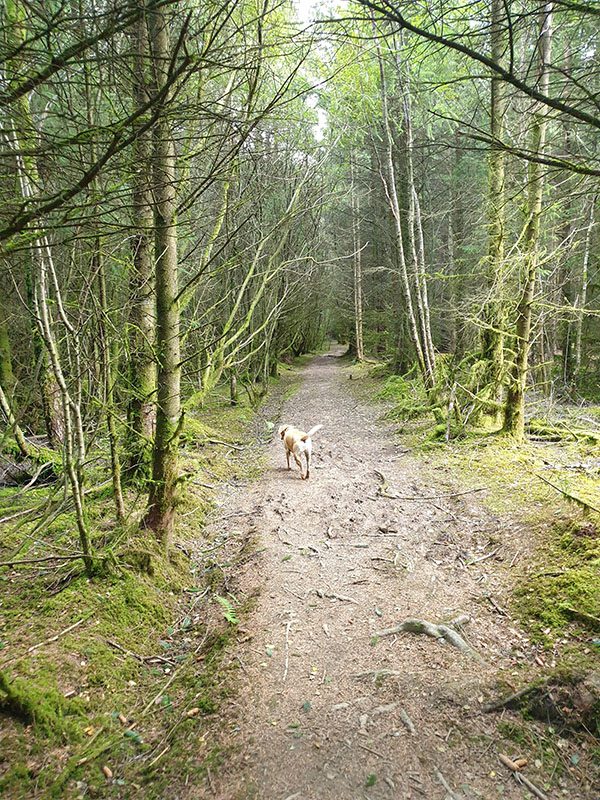 Then I saw a man in the distance with a dog.
"GET YOUR DOG ON A LEAD,' he shouted more than once. 'NOW, DO IT NOW.'
So I did, because I'm obedient.
As he got closer, he said, less shoutily: 'Next time you see me get your dog on a lead as quickly as you can, you understand?'
'Okay.'
'My dog will kill your dog. And I mean kill it. He's killed two dogs already.'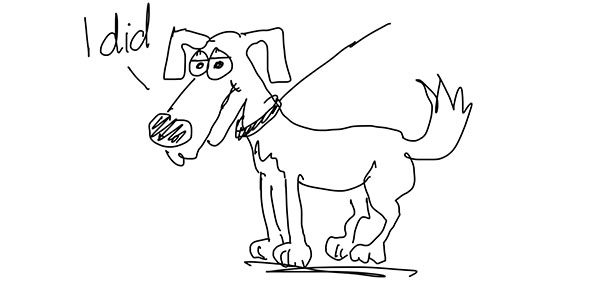 His dog stood passively by the man's side.
'He's okay when they're on a lead, but if not he'll get them by the throat… he was supposed to be put down, but I rescued him. So next time be careful.'
I don't know whether he was a lunatic or the dog was, either way I backed away swiftly.
Shout 2
Norman was sniffing on a bit of grass. One of those bits of grass with a 'No Ball Games' sign that reminded me of better days when kids did play out.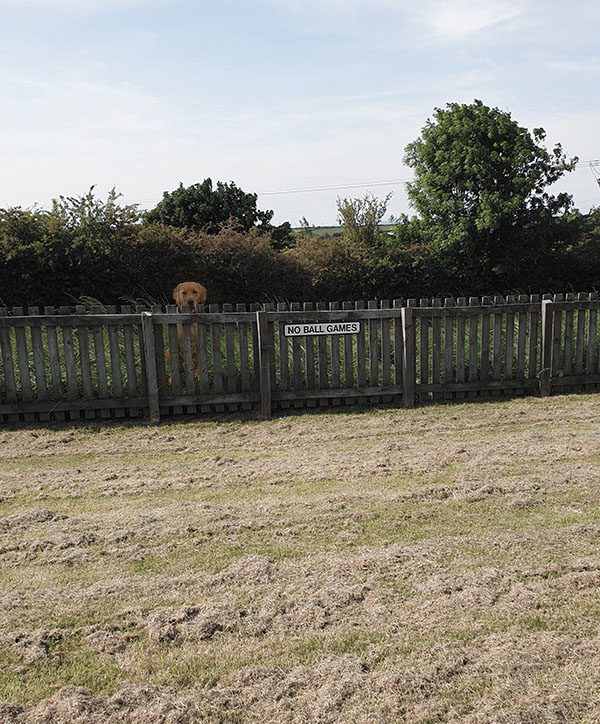 (Norman was too scared to come on this side of the fence for the photoshoot after this incident.)
There was no one about so I let Norman off to sniff about…
'IS THAT DOG ON A LEAD?'
There was an aggressive woman on her doorstep, which was about 50 yards behind me, from where I took this photo.
I could've replied: 'Yes, but it's very long and goes invisible when it's scared by old bags' but I didn't think it would help.
'No, he's not.'
'RIGHT, I'M REPORTING YOU TO THE COUNCIL.'
I shuddered with fear like this.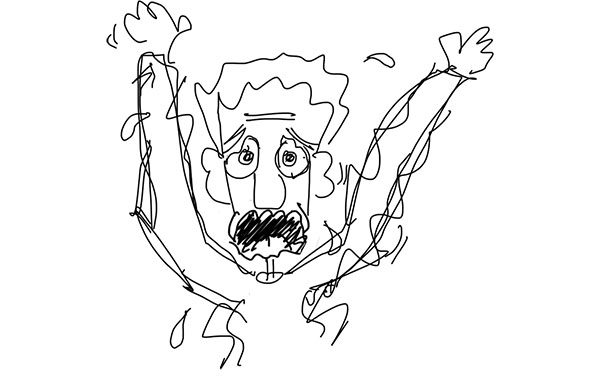 Not the council. She was reporting me to the council for letting my dog sniff a public bit of grass.
'There's no sign …' I said.
'GIVE YOURSELF A SHAKE MAN…' and then she went into a series of expletives with the general theme of me being a complete and utter idiot, and I would be paying the ultimate price when the council paid me a visit.
I moved on.
When I was telling me mam about these incidents she said: 'Well you're easy to shout at, you need to look tougher and then they won't shout at you.' So I'm off to shave my head and take steriods to get a thick neck.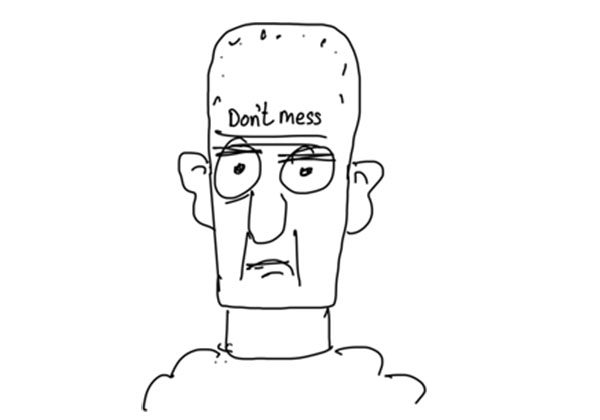 Shout 3
I was walking by the river towards the football pitches and a man was waiting by the gates with two dogs. Here's another photo to show the location. Norman is looking nervously towards the gate in the distance by the trees.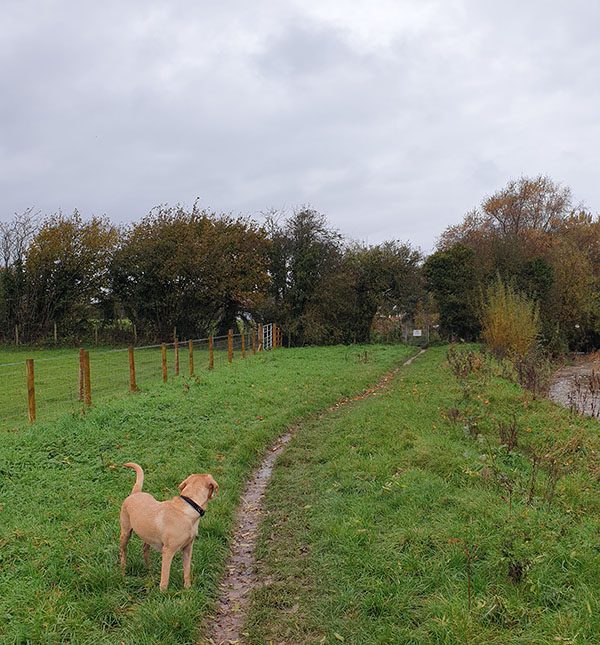 'DON'T TAKE ONE STEP CLOSER TO ME WITHOUT PUTTING THAT DOG ON A LEAD.'
I was at least 30 metres away from him and about to put Norman back on the lead before we got to the football pitches anyway.
'He's friendly, don't worry…' I said.
'YOU DON'T KNOW ANYTHING ABOUT MY DOGS.
NOTHING.
BE A RESPONSIBLE DOG OWNER AND GET THAT THING ON A LEAD."
When did labradors get put on the banned breeds list, I have missed something.
I put him on his lead.
As I got closer the man continued shouting and his eyes went like this: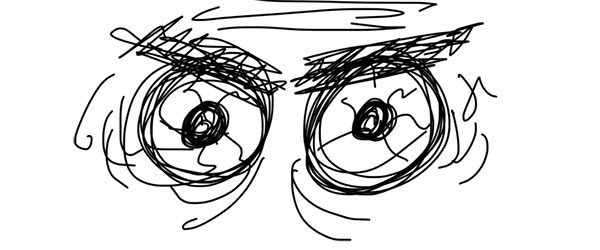 And I'm telling you, they may have even started to spin. I can safely say I have never been that angry in the whole of my life. It was as if I'd murdered both of his dogs, followed by his close family and the goldfish.
Shout 4
I know this is getting a bit samey, spoiler alert – I get shouted at again, but I've got to get it off my chest.
You know modern housing estates, they don't have walls at the front of their gardens anymore. Well, Norman had a wee on the pavement and a tiny bit splashed onto a man's garden. Believe me, he'd had 40 eleven wees already and this was one of those ones that he had to squeeze out to mark territory. So yes, this was my fault but at the beginning of the walk it could've been a lot worse.
I've done a sketch to show you the exact details, with precise measurements and trajectory of the urine.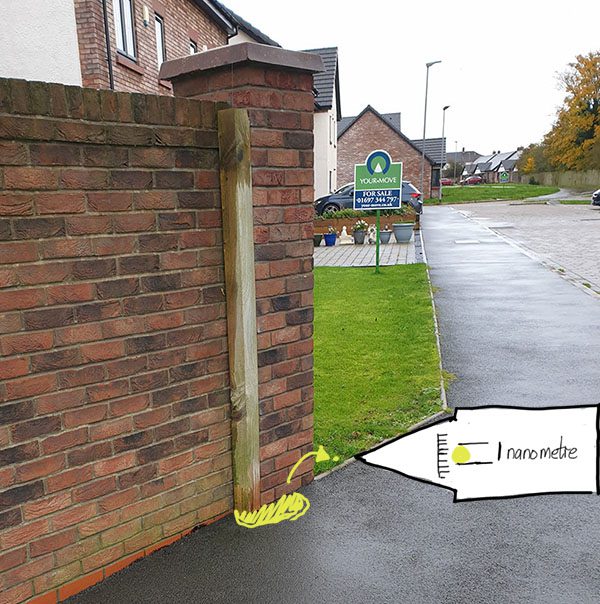 The yellow area is the location of the wee, but a tiny droplet splashed onto the man's garden and, because we're being accurate, within a picosecond his door was open and he started shouting as if the xenomorph's saliva was burning through his whole lawn.
'HEY, WHERE DO YOU LIVE, COS I'M BRINGING MY DOG ROUND TO DUMP ON YOUR LAWN.'
'I'm just round the corner at number…' no I didn't say that. 'Sorry, sorry sorry, etc'
He also called me stupid a couple of times and threatened to do something nasty on my lawn himself.
Conclusion
It's been a bad dog-walking month and everyone seems to be in a bad mood round our way.
There, I've got this off my chest, I feel better now.
Just so I know, does anyone else getting shouted at? Or maybe you love a good shout at irresponsible dog owners? Let me know below.
Thanks for reading.
All the best, Ian
(If you want to leave a comment below, that would be great)