16 Sept 22 – Norfolk
We went to Norfolk on holiday last week, stayed in Holt, it was brill. Here's a sketch I did when I was there.

Here's another scene.

Can I say, it's incredibly un-undulating. As a Cumbrian who lives 6 miles from the Lake District this made me slightly nervous, all that horizontal-ness in one place. To settle myself in, I sought out the tiniest of inclines in order to make me feel more at home.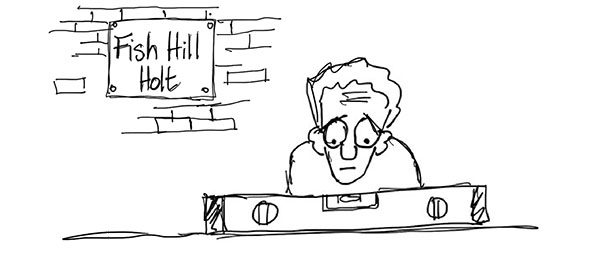 But there were none.
Don't worry, after a day or two I got used to looking around and noticing the curvature of the earth, and I grew to like it. In fact, we had a great week. I spent my early mornings with Norman in Holt Country Park, a brilliantly flat woodland.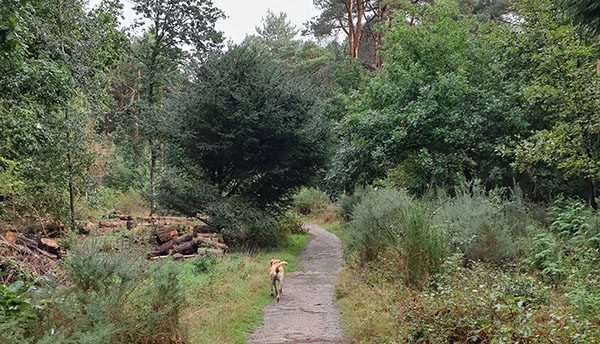 All was well, the locals were lovely and thoroughly enjoyed having their dogs harassed and Norman's muddy paw marks on their clean trousers. The park had loads of tracks, but Norman likes a good 90 mins, so eventually I got to the northern edge of the park and saw this sign.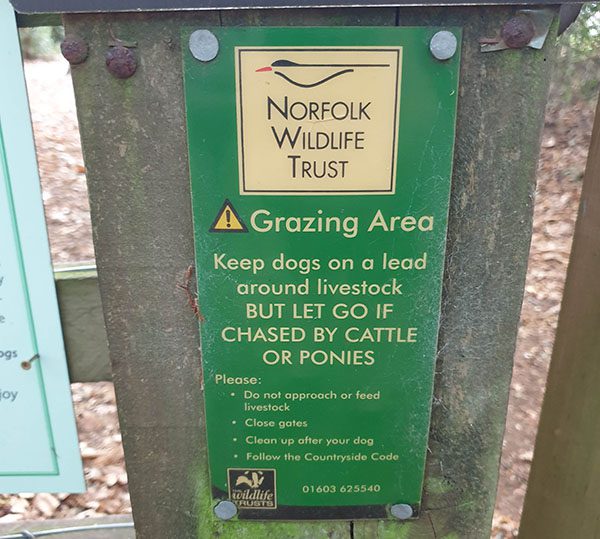 Keep dogs on a lead, absolutely, BUT LET GO IF CHASED BY CATTLE OR PONIES (in capitals).
I sat Norman down and explained the situation.
'Look Norman, we're going in…'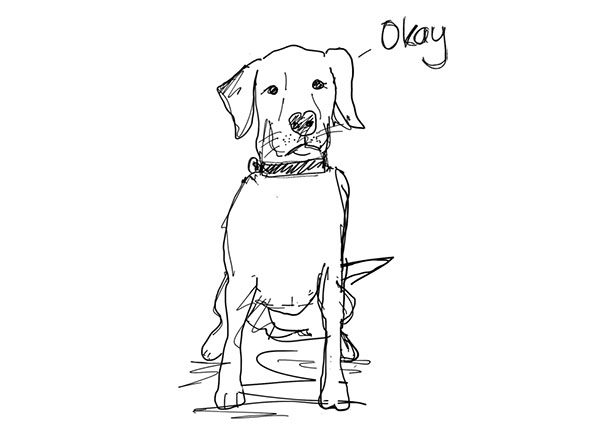 '…but if we get attacked by vicious ponies, you're completely and utterly on your own, is that clear?'
He agreed and we entered.
Almost immediately the scenery turned jurassic.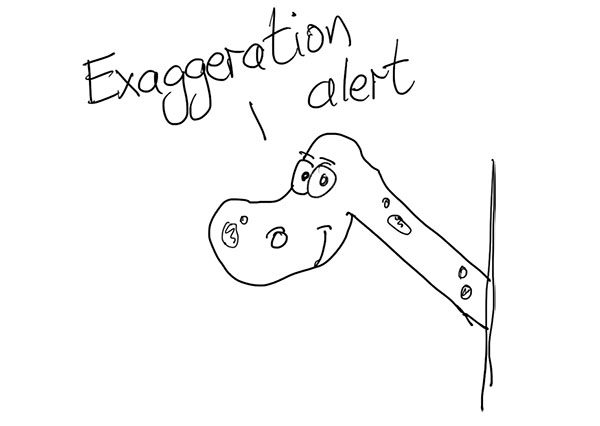 The bushes got spikier, the trees more gnarly and creaky. Ancient swamps appeared from nowhere and small pterodactyls (some may call them pigeons) fluttered savagely in the trees. (For anyone whose ever been to Holt Lowes, and doesn't enjoy my enthusiasm for exaggeration, I sincerely apologize.)
To add to the stress, Norman kept stopping and staring at things that weren't there. He always does that at night when I'm walking passed the church, just for a laugh.

But this wasn't a laugh, because then I heard something amongst the jurassic spikiness, a strange noise that could only come from this, or a herd of this.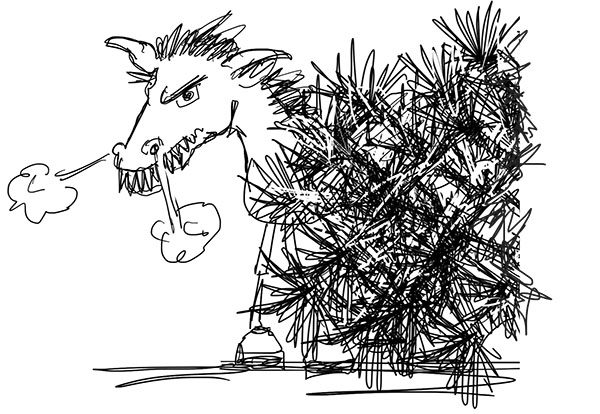 No-ahahahah, pant pant, heavy grunt, repeat – if you really want the exact noises I heard.
The bushes started to shake. I looked at Norman and he was yanking on the lead, because he'd took one look at me and he knew the 'let go of the lead' part of the deal was totally in his favour. He was completely happy for me to be trampled.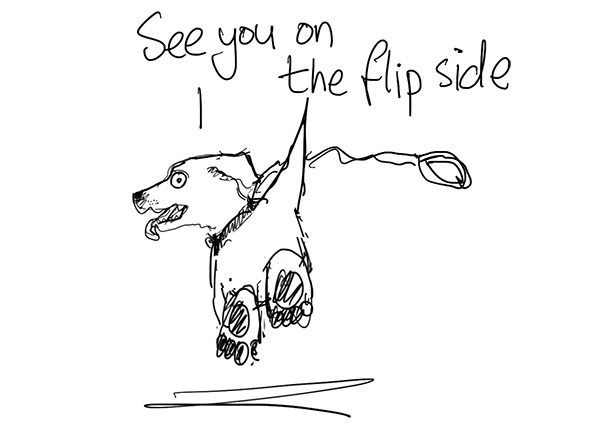 I don't know where that expression just came from, but I think it's something Norman would say. Norman legged it and I was left to face a good mangling at the hooves of a herd of vicious ponies.
You might think, what a load of rubbish, he's off on one again, but read on because you'll be shocked at what's about to happen.
The beast came through the bushes like a juggernaut and was upon me before my running synapses, which hadn't been activated in many years, fired up.
I said my last prayers and the primordial thicket parted…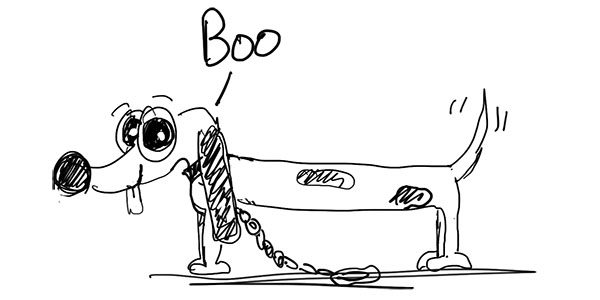 Behind, and making most of the racket, was a knackered-looking plump gentleman.
'Sorry mate, I dropped his lead and he ran off.' No-ahahahah, pant pant, heavy grunt. 'Come on Brutus.'
I think this was the very first time in recorded history that anyone has ever been terrified by a sausage dog.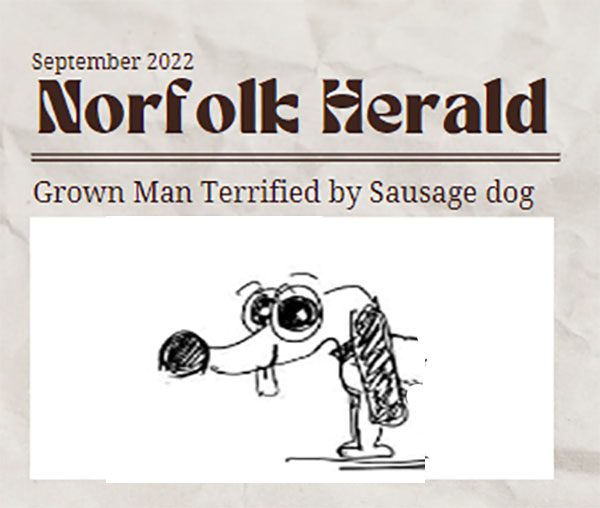 I told you you'd be shocked.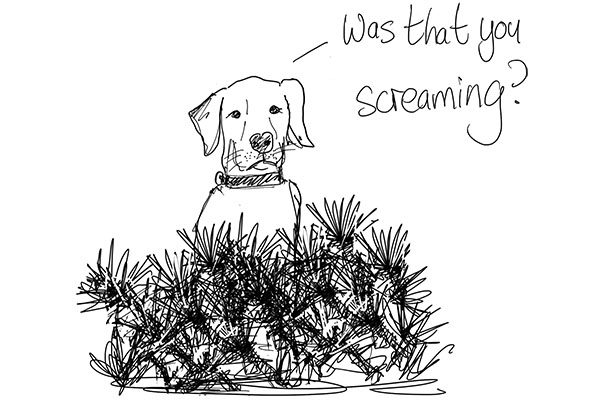 'Shut up, we're going back.'
I never ventured into the jurassic zone again. Not because I was scared of Brutus, just didn't want to, and you can't make me.
When we got back, Norman told on me and I got laughed at every time we saw a sausage dog.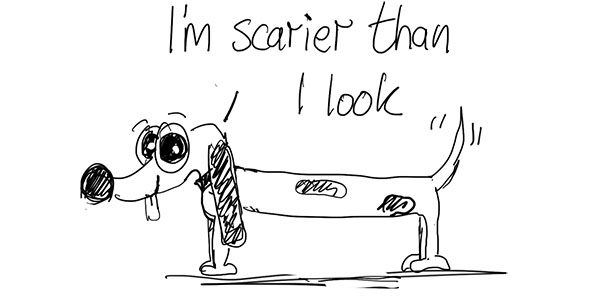 I meant to tell you about our holidays this week, but I got carried away with this incredible tale of adventure and heroism. I've got The Broads to tell you about, Cromer, Holkham, the hot tub, the guest book, can I do that next week? If it's at all possible for you to bear the wait??
Have a great weekend.
Take care and all the best,
Ian
(If you want to leave a comment below, that would be great)