2 Sept 22 – Bin Day
Bin day is my favourite day of the week.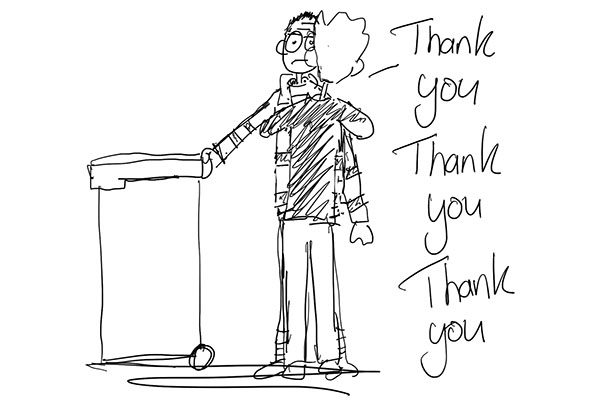 There is nothing better than rummaging through the fridge to find the squishy stuff and spectacularly slam-dunking it in the wheelie bin. I've never slam-dunked, but I imagine it's good. And, get ready for one of life's finest moments – you spot that onion chutney that's been there since the fridge was just a foetus. You reach in, hoping and praying that this day is the day. You look hard at the ancient, faded label, and there it is, at the back on the left:
Use By: Aug 2022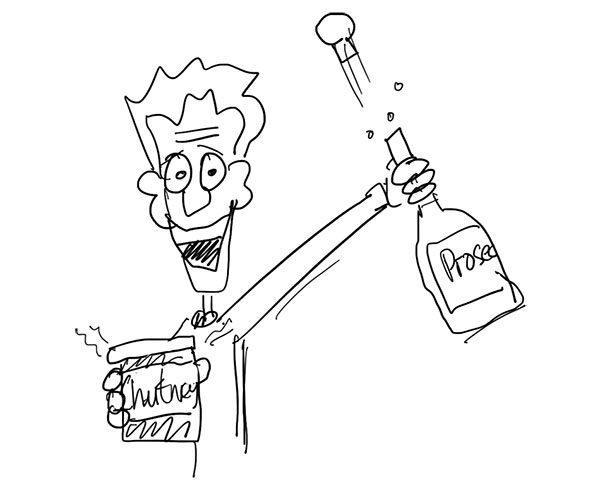 Wheelie bin. Slam dunk. It doesn't get any better than that.
Diane says 7.00am on a Monday is just a little too early for that level of celebration but I disagree, a few big fizzy glugs and a celebratory motorsport spray around the kitchen and it's another empty for the bottles and plastics.
The fruit is the second place I go. At our local supermarket, the fruit looks juicy and shiny on the shelf.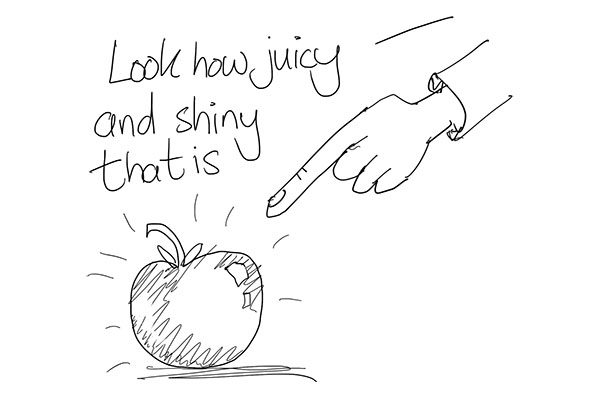 But just after the cashier has bleeped it through, it's rotten.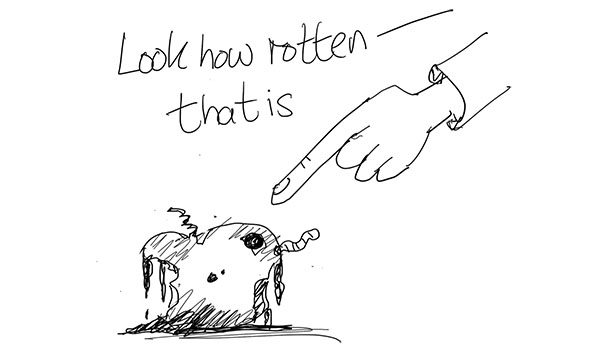 When we get home, we don't usually take it out of its shopping bag. After a couple of days of fermenting in the corner of the kitchen we poured it straight into the bin.
Top Tip Lidl, I mean generic local supermarket: supply fruit bins at your exits so we can dump the purchases immediately and save cluttering up our kitchen.
The bread bin is also a fertile ground for the expired. Bread is bulky and by Monday all the fancy sourdough we haven't opened from Friday has transmogrified into something we can donate to the local dry-stone walling business.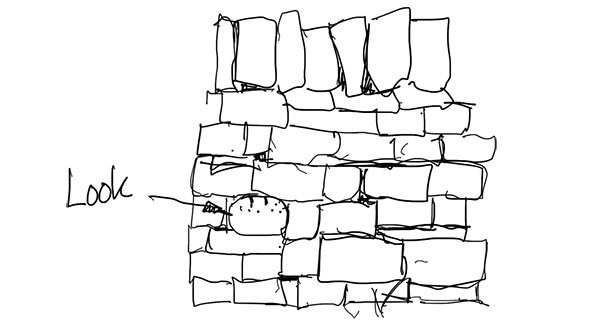 The scotch pancakes go to Steve's Metalworking for his lathe and the croissants we use for chewing gum.
Then there's the place only the brave dare to go – the back of the cupboard. Taties with legs protect the front of the cupboard, they scare me but I battle passed them, say 'Hi' to Mr Tumnus and make my way to the very back, to a land filled with Spangles and Angel Delights, where sell-by dates don't apply.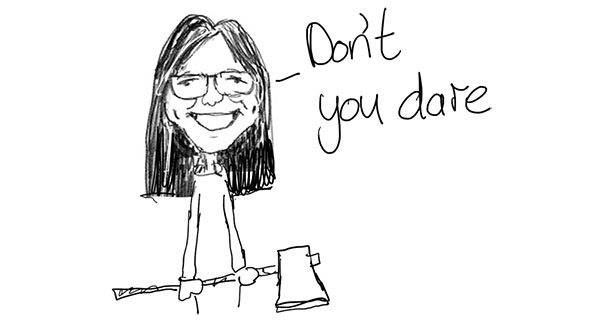 I've learnt over the years that when Diane is carrying an axe, it's best to pay attention no matter what the expression. I've never got to the very back of that cupboard. I fear the Spangles and Angel Delights will always be there. As I close the door I hear a distant sound from deep within…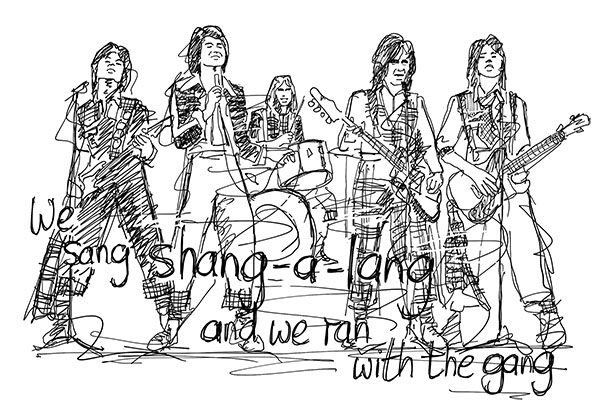 And slam the cupboard shut quickly with a shudder.
You may have detected a little tension there between myself and my lovely wife. Was it the axe? Diane is resistant to throwing things out and the Monday morning clear-out can be tense.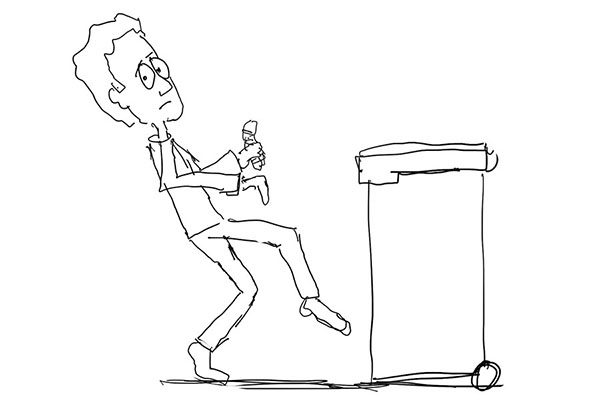 Diane: 'I was going to use that leathery old croissant in a leathery croissant pie later.'
Me: 'No, you weren't.'
Diane: 'Get off those brown bananas, I have them on my chewy out-of-date cornflakes.'
Me: 'No, you don't'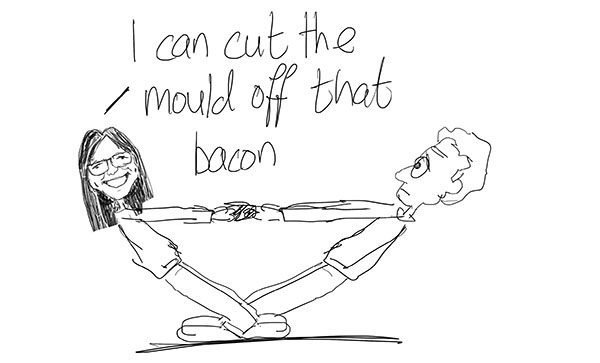 Me: 'You can, but you're not.'
It's a tense morning but on the whole enjoyable.
Before you go, can I suddenly jump back to Christmas 2013, it's important?
You: 'Of course you can Ian, it would be my pleasure to read about that.'
Me: 'Thank you, you.'
I was opening my presents and Diane got me a lovely box of Quality Street, so I opened them immediately and knocked back a few. But I must've had a cold or something because I couldn't really taste the choccies. I ate about 10 more just to double-check, but still couldn't really taste anything. I thought I was fine, but now I was spiraling downwards into terminal man-flu. Like a hero I collapsed to the floor.

That was when I noticed, on the side of the Quality Street box:
Sell By Date – Nov 2010.
It was from out-of-date Narnia, deep in the bowels of that cupboard.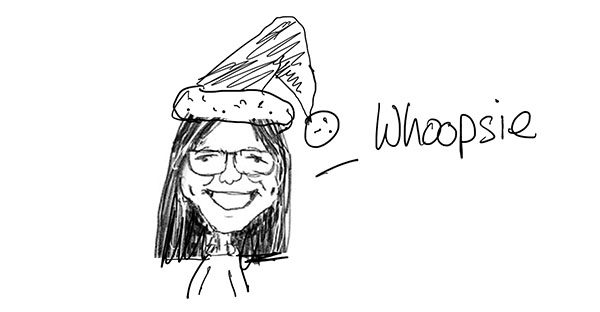 I got back up, made a big fuss for 10 minutes and we had a good Christmas.
Later that day, I swear I saw her putting the box back in the cupboard.
Have a great weekend.
Take care and all the best,
Ian
(If you want to leave a comment below, that would be great)