Dogs Behaving Badly
Since we got Norman, for some reason we've started watching Dogs Behaving (Very) Badly.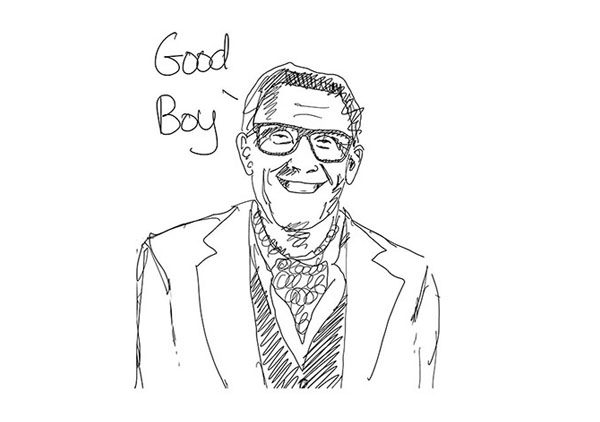 I don't know why we watch it because, as you know from previous emails, Norman is an exceptional highly trained individual.

But two things have happened since I started watching Dogs Behaving (Very) Badly.
Firstly, a general feeling of belittlement has come over me, tinged with a tiny bit of anger with people I meet. Here's an example:
'Norman's a pain and you work from home, don't you?' said a person I met. 'Well Graeme, from Dogs Behaving (Very) Badly can sort that for you. The other week, there was a woman trying to work from home but couldn't because of the dog, and Graeme had it all done and dusted in less than 10 minutes, so what's wrong with you? Doesn't this mean you must be an absolute fool.'
I went back and found that episode. The poor woman was in bits and on the verge of losing her job, here's Graeme to tell you more about it.


In 10 minutes Graeme had successfully stopped the dog from licking a butter dish that he'd placed on the floor a few minutes earlier. And then this happened:
'Graeme, it's a different dog, I can't believe it and I'm not going to get the sack. You've changed my life.'


And off Graeme went to stop a Pitbull chewing up a grandma's tea towel.
I looked left and right in confusion. I don't leave butter dishes on the floor, so I wasn't 100% sure how this was going to help me do two skwiggles a day instead of one. And if I did leave a butter dish on the floor, is it that difficult to solve?


Obviously, I'm kidding, even a dummy like me can sort that out.


Jobs a good un.
Here's some other encounters I had with Dog's Behaving Badly fans.
'Is Norman not walking on his lead very well.' said a family member. 'Graeme got a Tyrannosaurus Rex to heel and give a paw in 7 minutes the other day. And giving a paw with those little arms is tricky. So why can't you do that, or are you an incompetent nincompoop?'
'Saw Dogs Behaving Badly the other week and I thought of you. This dog was holding up the local Nat West…'
And he thought of me.
'… they called Graeme in and within 10 minutes the dog was working behind the counter and giving Mortgage Advice.'

You see Graeme is belittling our amateur dog training achievements. But it's not really Graeme's fault. It's those people who've never had a dog and for some reason still watch Graeme and feel the need to dispense advice.
Not only am I belittled, but the second thing that Graeme's done to me is turned me into a gobby know it all.


Examples of me watching Dogs Behaving (Very) Badly:
Dog Owner: 'The dog's broke the telly's, my life's in ruins, Graeme do something.'
Me: 'Look it's obvious, it's jumping at the telly and he's given it a sausage, he's rewarding bad behaviour.'
Dog Owner: 'I haven't pooed for 3 years because of Little Cupcake, please save me Graeme.'
Me: 'Oh my god, are you joking, if the dog barges in when you're on the bog put a lock on the door.'
Dog Owner: 'My dog's attacking squirrels in the park and it's breaking up my marriage. What should I do Graeme, go to a park where there are no squirrels or get divorced?'
Me:


Sorry, that was nasty. You see what it's doing to me.
But, like I said, this is not about Graeme, I love Graeme. If I'm honest, this is about me and Norman and our more relaxed training pace. Why rush around following instructions and being good in only 10 minutes…

…when you can rush around a park being bad for 20.
Makes sense to Norman.
It's also about people who don't realise – it's the telly.
Those 10 mins aren't really 10 mins. It takes 3 years per episode I heard, and a budget of 20 million. They've got camera angles, special effects and Hollywood actors pretending to be dogs…

The 6 weeks later section at the end of the program is basically the Dogs Behaving (Very) Badly Ts and Cs.
'Timmy is doing well, although a work in progress.'
'Rocky and Mike are still building bridges.'
'Little Snuggles still has her moments.'
'Archie continues to be a pain and an embarrassment to his owner.'
I changed Norman's name in the last one to spare his feelings.

Take care and all the best,
Ian
(If you want to leave a comment below, that would be great)