Norman's Walk – Jan 2023
A busy January walking around with Norman. It started off with a shocking discovery. On the path just down from our house, Norman found Mick Hucknall's hair.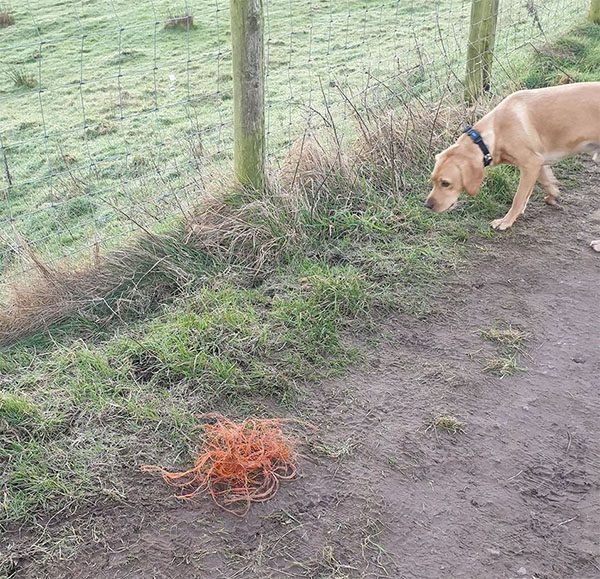 I know, an amazing find, and not often seen without its owner. But not as breathtaking as this discovery down on the beach, a rare sighting of a Horned Blue Wall Chomper.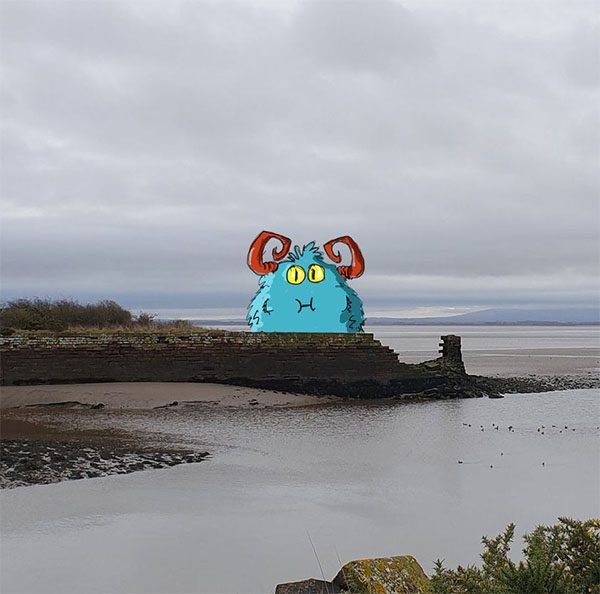 I was thrilled to have seen that. But my high spirits were short-lived, because further along the coast what I saw made me drop to my knees and beat the sand with my fists, shrieking 'You maniacs! You blew it up! Damn you! Goddamn you all to hell!' It might seem a bit dramatic to you, but look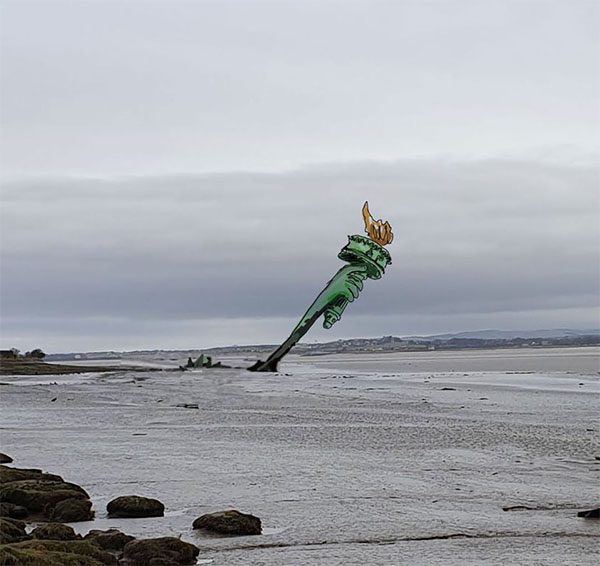 I'd been on Earth all along. It took me a while to get over that. Made worse when most of West Cumbria was razed to the ground by these two.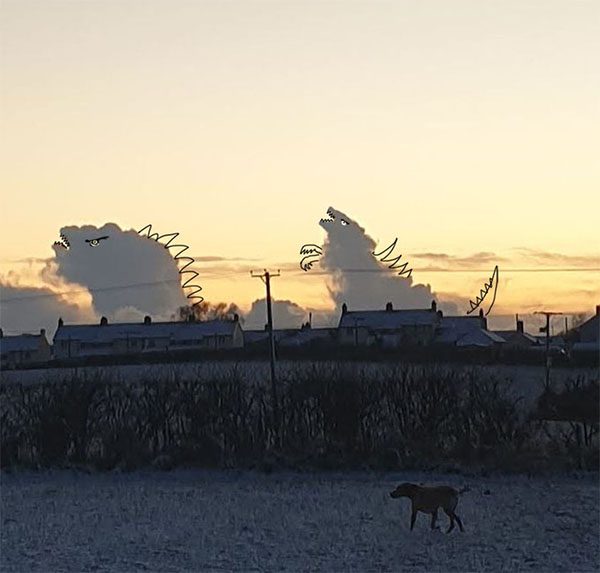 And when I did eventually go back to the beach look what came out of the sea.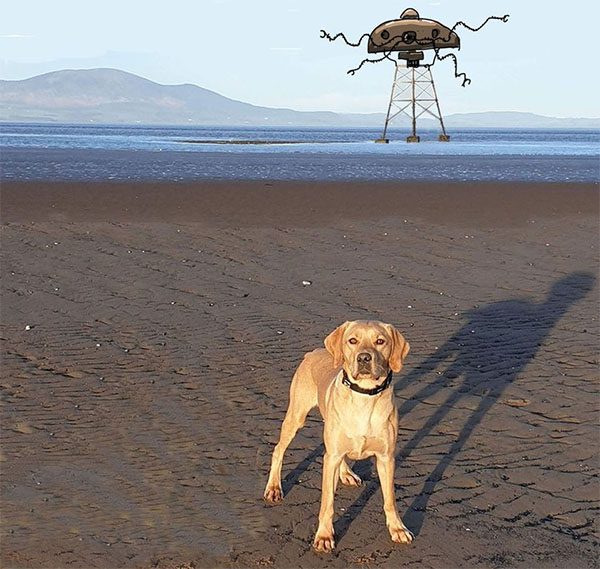 Norman doesn't really like funny-looking tripod things from Mars walking onto the beach when he's there.
After all those aliens and monsters, I needed a big fat hug.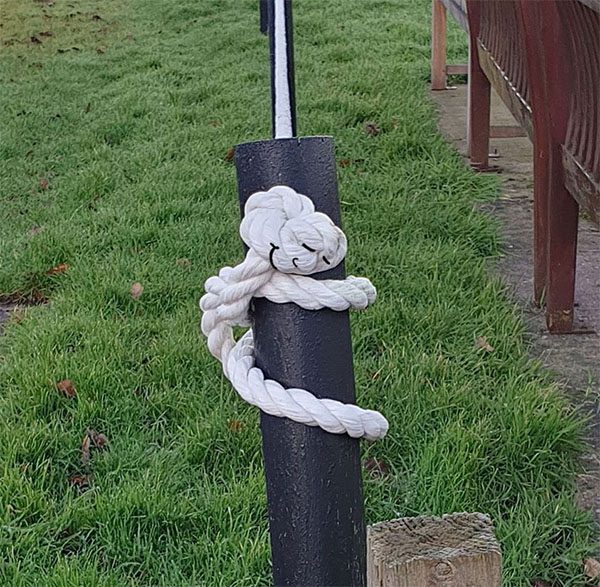 That's better.
Mid-month I watched a great documentary on intelligent trees. I'm not sure how factually correct it was.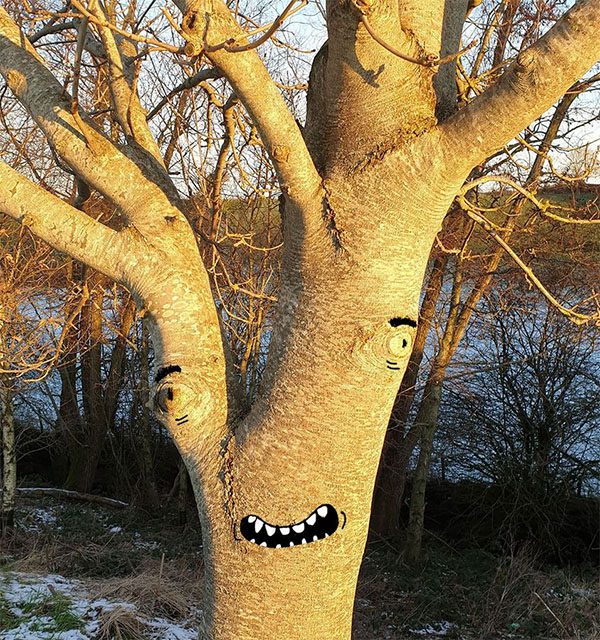 There was a bit of a cold spell after that, and I discovered I had a twin.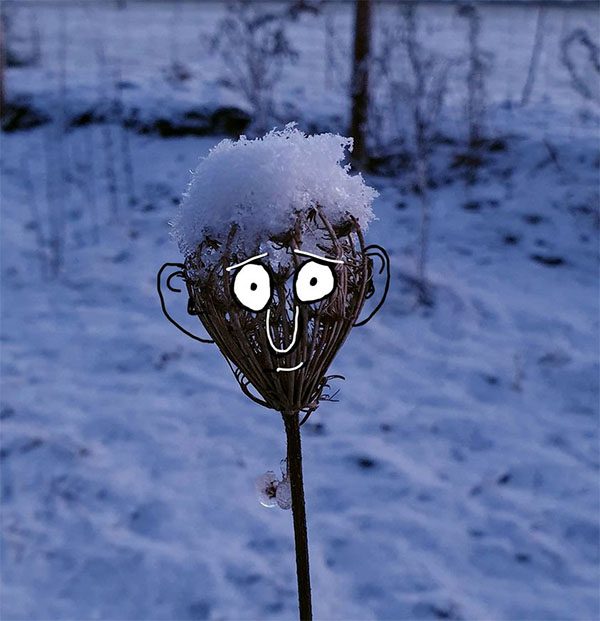 His January diet seems to be going a lot better than mine.
Here's a quick look at Norman running, captured live from my nose cam.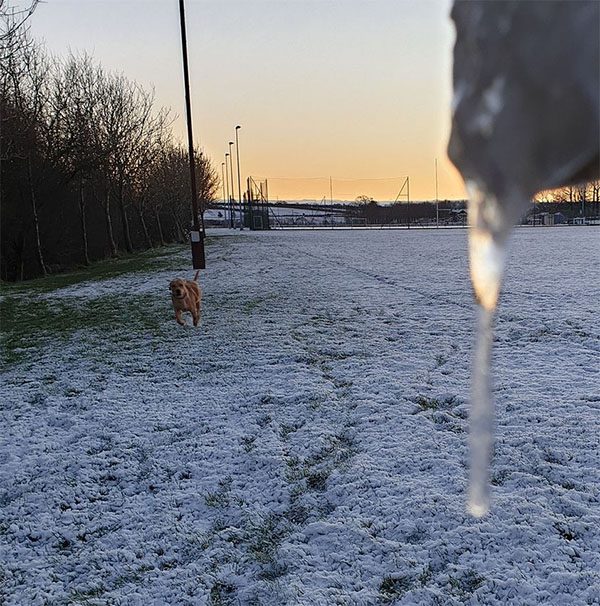 We climbed a couple of mountains this month.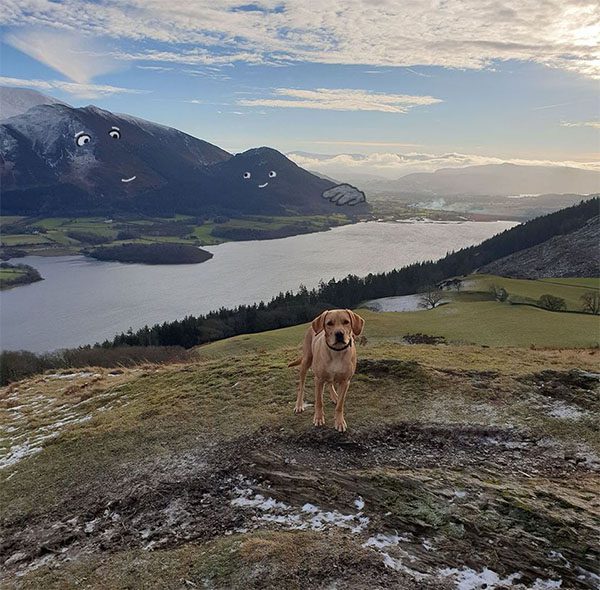 And I've never seen any creature more disappointed to get to the top.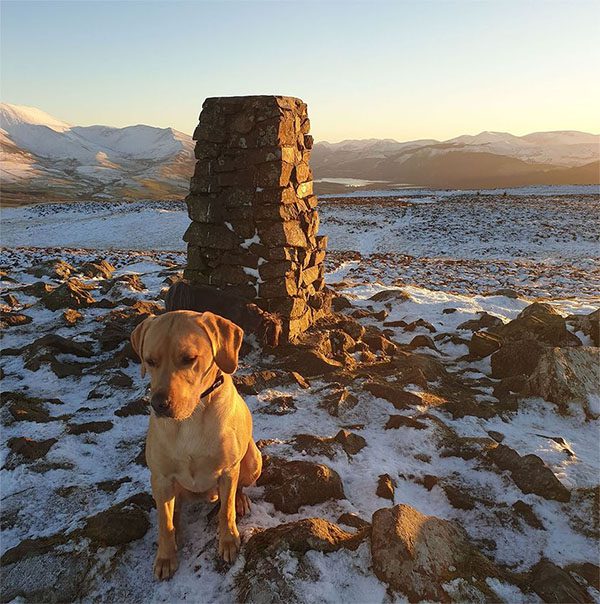 It's the climb, Norman, have you never seen Hannah Montana: The Movie? No, neither have I, honest, well only 16 times (Excuse: I have children who are female).
We nearly got lost on the way down until we saw this.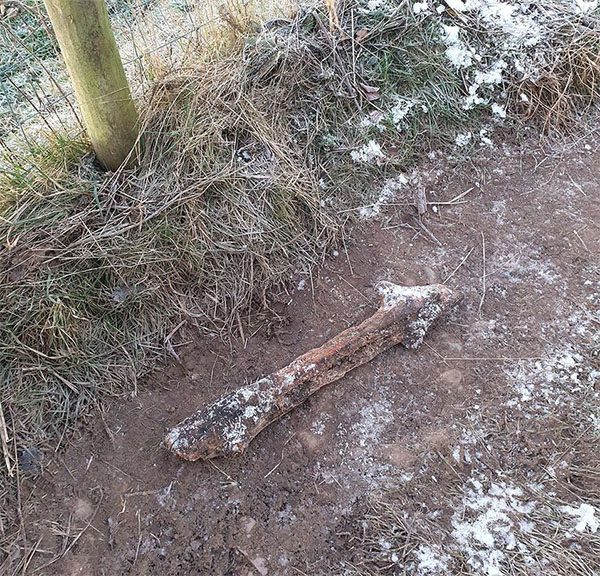 Also, spotted this by the river, no one goes down there much, not since the late Triassic.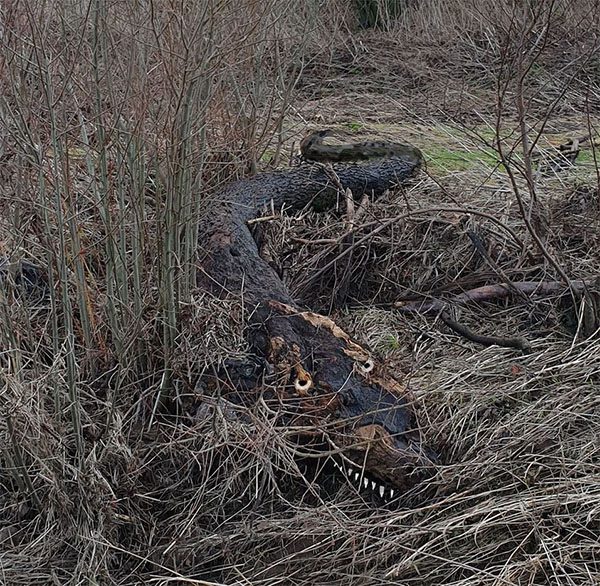 I don't mind those creatures as long as they stay out of town, but I saw this in a children's play area, last week.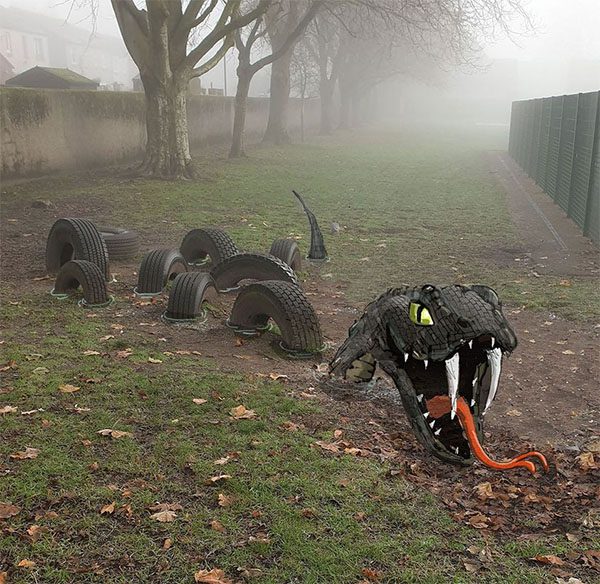 Have a quick look before letting your kids loose on the swings, that's my advice.
Makes you think, doesn't it?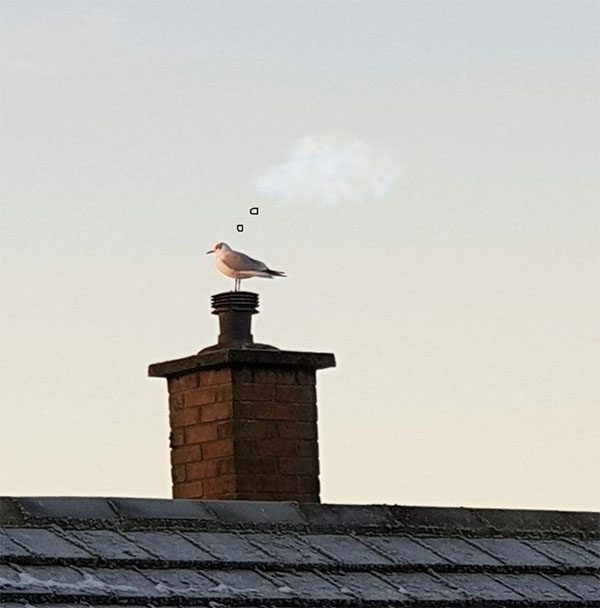 Remember this guy from the summer?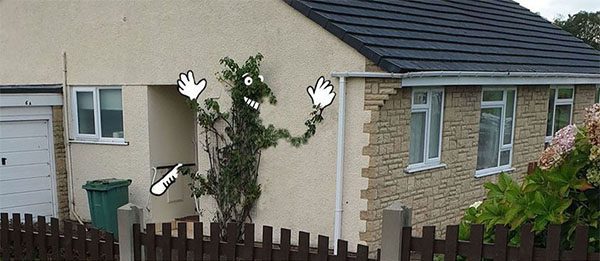 Well, he's not looking quite so chuffed with himself now.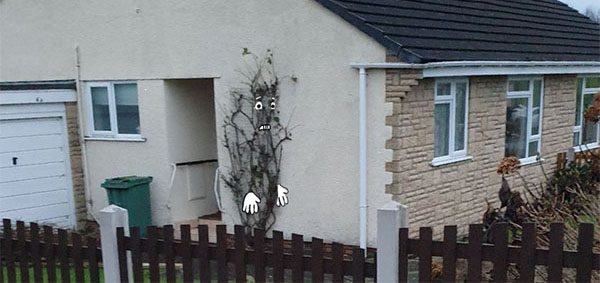 Doctor Who turned up again and sucked half the town into a multi-dimensional temporal vortex, like he usually does. What a pest. But I never knew the Tardis ran on steam.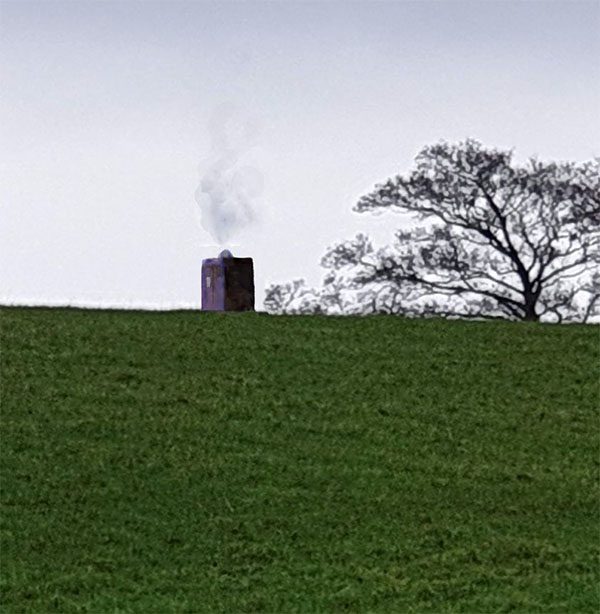 Maybe just a new wood-burner for the winter. The town's nerves are in bits because of him, there seems to have been a big uptake in vaping.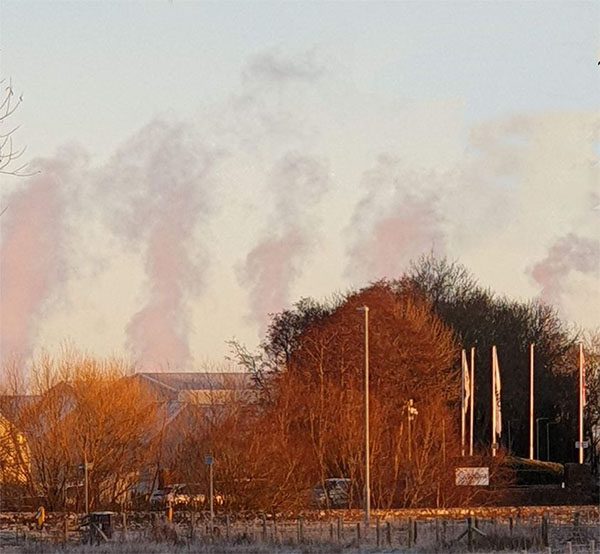 If you believe in all that multi-dimensional stuff, in our dimension I found the final resting place of Doc Ock.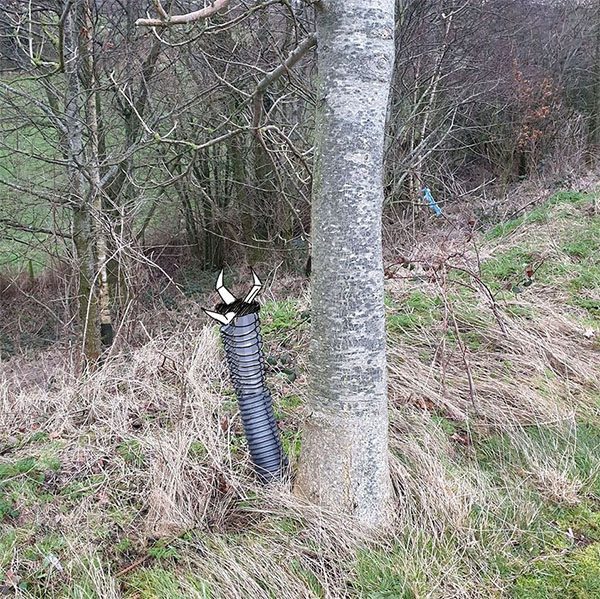 It was still twitching, which is worrying.
Hope he doesn't come back from the dead and chase me like this guy did.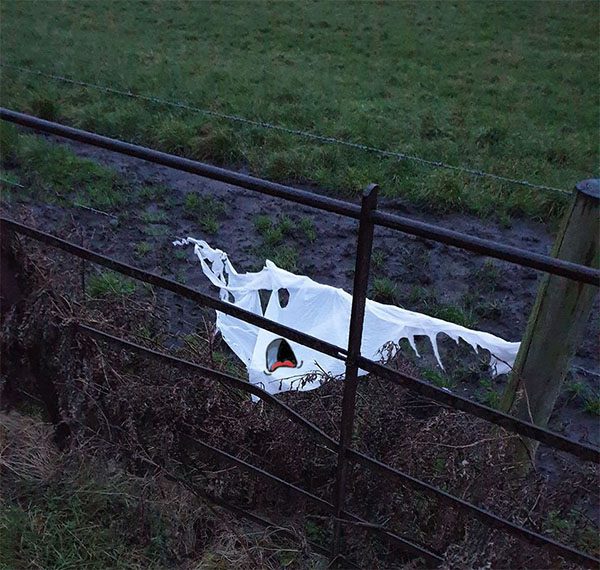 Although, when I give up this mortal coil, don't think my first option would be to come back as a white plastic bag stuck on barbed wire, would you?
Saw this in the sky.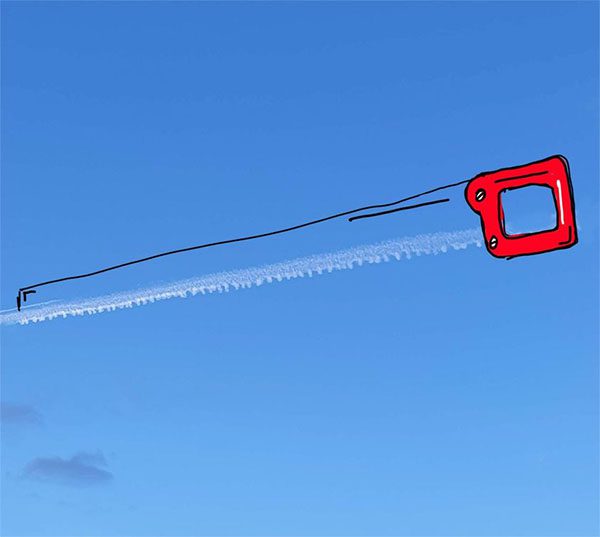 And I think I've found the solution to the energy crisis.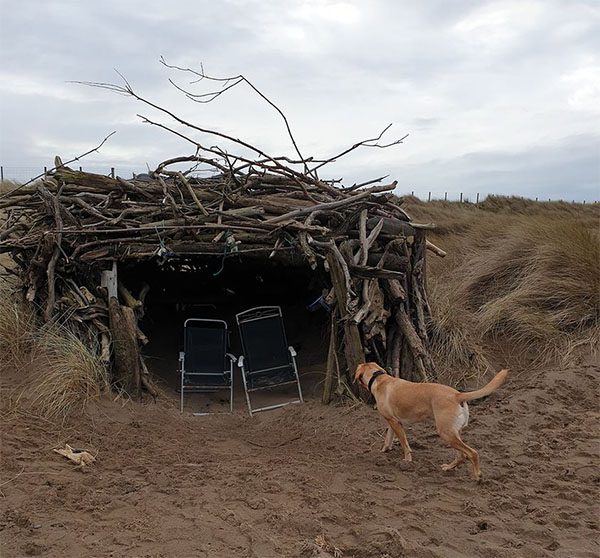 No lecky bills, no council tax, two free chairs – we're moving in this afternoon
I'll leave you with this little character. The clouds have been grey and no fun recently but at least he's trying.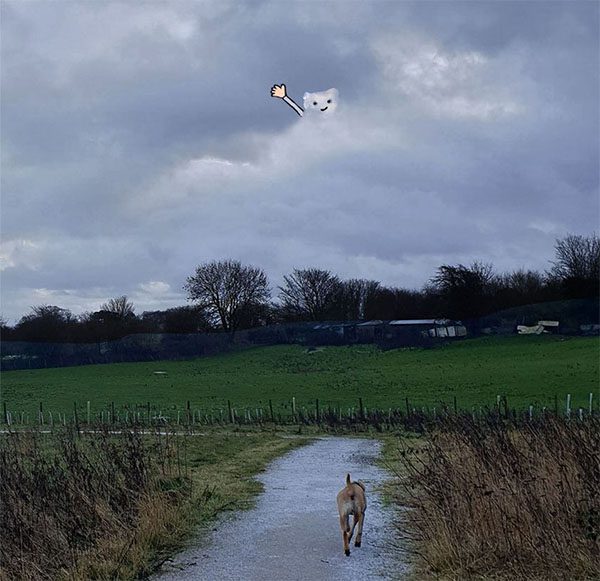 Have a great weekend.
Take care and all the best,
Ian
(If you want to leave a comment below, that would be great)