27 Jan 23 – Pregnant in the US
Okay, anyone who's ever been pregnant can virtually punch me in the face right now.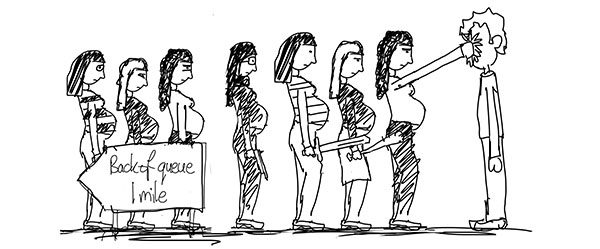 You see, when Diane was pregnant (way back in 1999) I had a brilliant idea. I said to her: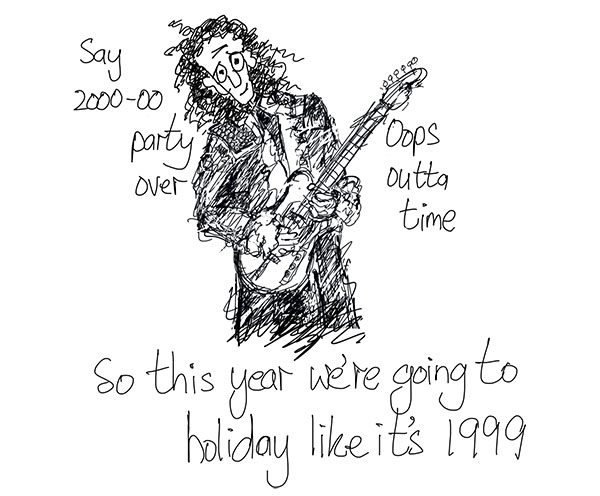 No, I didn't exactly say that, because that's ridiculous, but I sort of did.
Here's something a little more accurate:
'Before this wonderful child is born, let's take a month off work and tour around America. It'll be great, amazing etc etc …'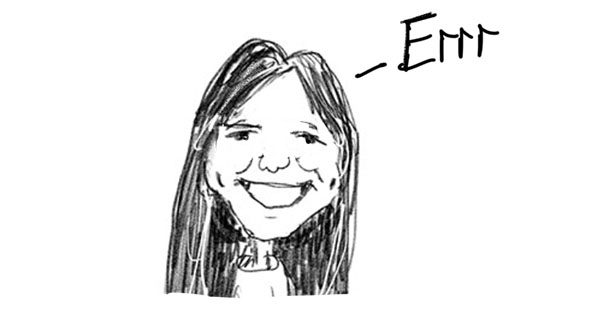 There's a couple of things I didn't fully understand
What being pregnant feels like (still don't).
After 3 months everything suddenly isn't great.
Morning sickness doesn't always happen in the morning.
Blossoming.
Oestrogen and progesterone.
Shoes no longer fit
If I walk one more inch I will kill you
No, I'm not getting out of bed to see a statue of another American slave trader, have you seen these ankles.
I'm tired.
Go away.
You see what I mean, I didn't understand anything, but despite that, I became all excited and persuasive.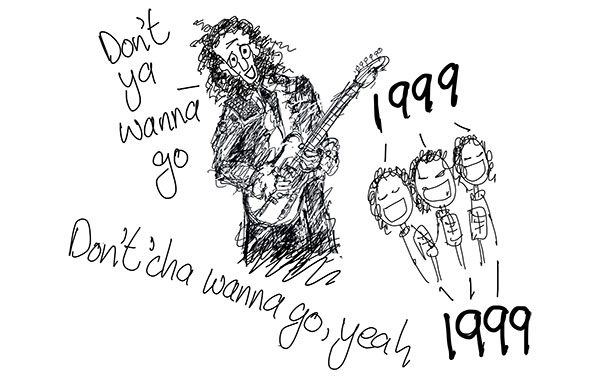 The backing singers swayed it, so I booked the tickets, organized the journey and off we went.
Here's a few photos I managed to find from the trip.
New York
Photo 1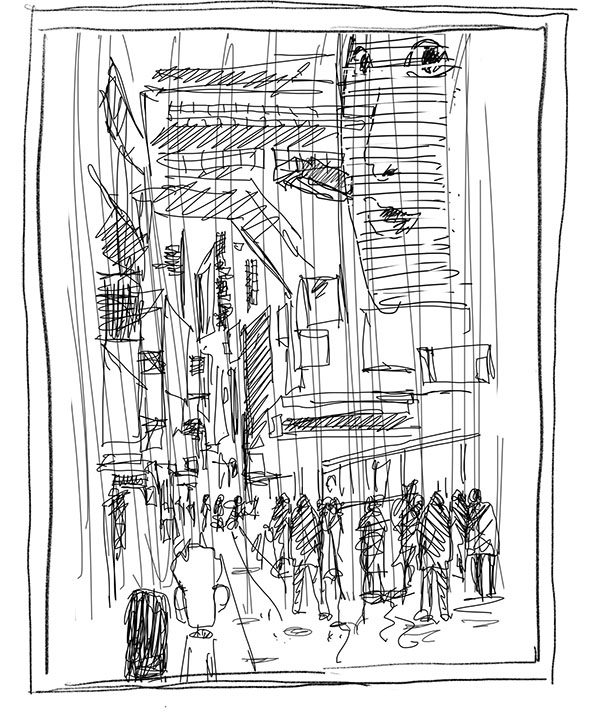 We arrived in New York from the rolling hills of Cumbria at 2.00 am. We got the bus into the city and stepped out into a steamy street from Blade Runner. I didn't know who was real and didn't have time for a swift Voigt-Kampff Empathy Test, so I quickly flagged down a cab.
I felt very English. The bowler hat and monocle were a blending-in with-the-locals mistake, as a hundred streetwise mobsters from the Bronx stared at me.
'Can you take us to the Really Great Hotel, good sir.'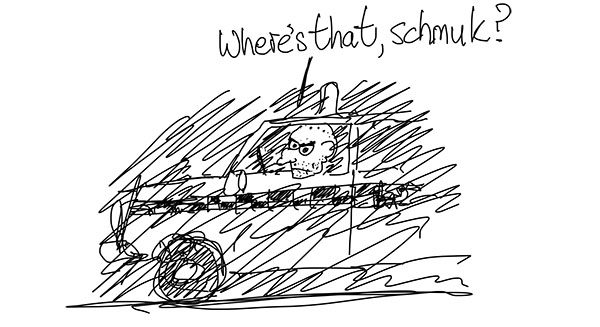 'I think it's on 34th street'
We got in and he drove us in a straight line to 34th Street and stopped.
'Well, are you going to get out, bozo?' said the pleasant fellow.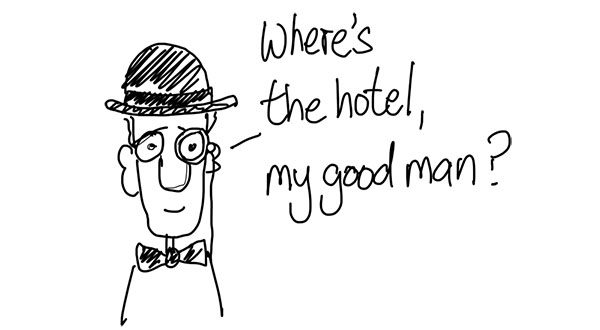 'You said 34th, this is 34th, get out,'
Apparently, his steering wheel was just for show. He needed the exact coordinates, 34th and 7th, just next to the second man with the knife on the left, who loves a cappuccino from Charchy's on 36th and 9th. I dragged my pregnant wife 50 blocks along 34th until we found the hotel.
This was not a great start.
Quick aside: I love the great British Cabbie, never more so than that moment.
Me at Euston Station: 'Take me to the Premier Inn, not sure where, I think it's in London.'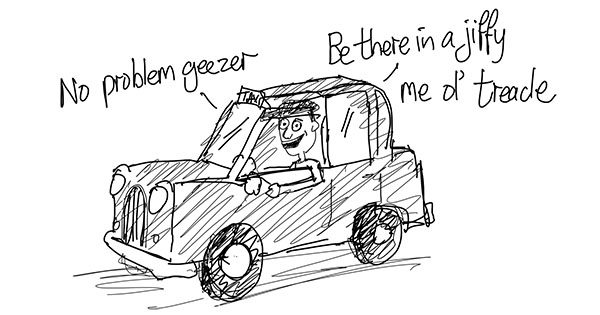 Los Angeles
Photos 2, 3 and 4

'Everywhere you go, always take the weather with you. Everywhere… '
Can you just knock that off, thanks, I'm trying to concentrate.
Sorry about that.
In Los Angeles, we went on a tour of the star's houses. As you can see from the photos, we stopped outside Sly's, Arnie's, Bobby de Niro, Meryl, Tom Cruise, Brad, Madonna, we visited them all. It was an amazing afternoon, very similar to every bus trip we ever took to Blackpool when the windows steamed up from the unrelenting rain and you didn't know where the 'eck you were.
They'd never had rain like it, apparently.
We definitely saw Tom Cruise's place, though.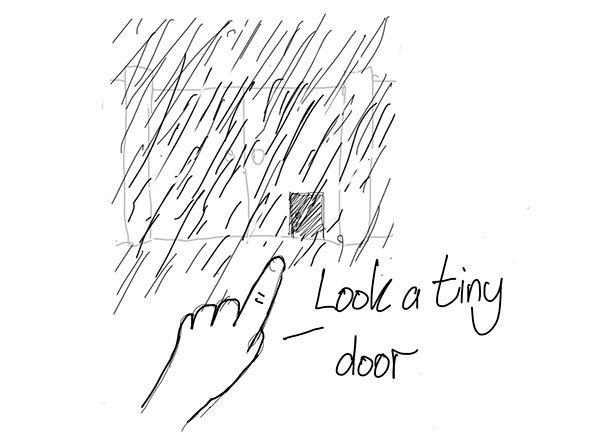 Las Vegas
Photo 5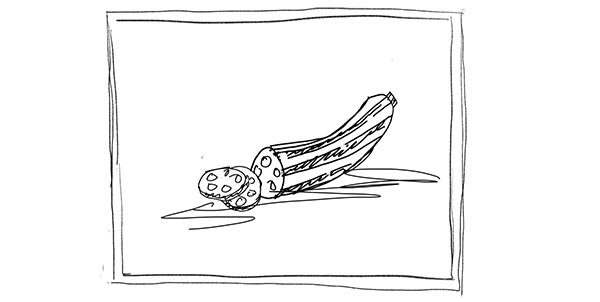 Why take a photo of a cucumber? Well, I'll tell you why. We both got hyperkalemia in Las Vegas, that's why. Don't know if you're aware but cucumbers have high potassium content which can lead to flatulence and abdominal cramps (note: I can turn any food into those two).
Every five minutes, around the pool, different members of staff came round with slices of cucumber. It wasn't until I almost farted my swimming trunks through a second-story window that I realised everyone else around the pool wasn't eating them, they were putting the cucumber slices on their eyes.
On the way to the Grand Canyon
Photo 6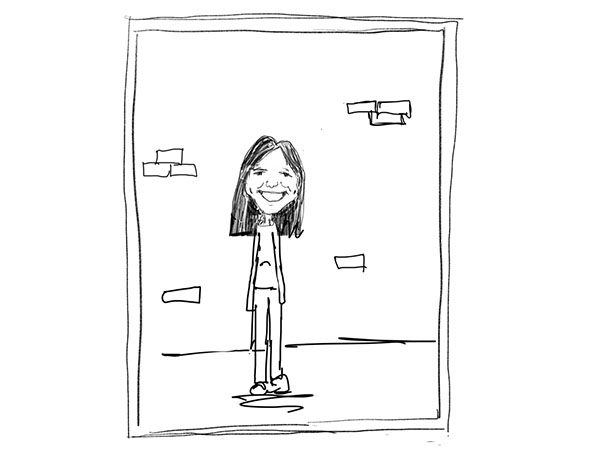 Diane: 'Why have we stopped here? This is a terrible photo, you've got me out of the car to stand next to a stupid wall in this heat, what's the point of that?'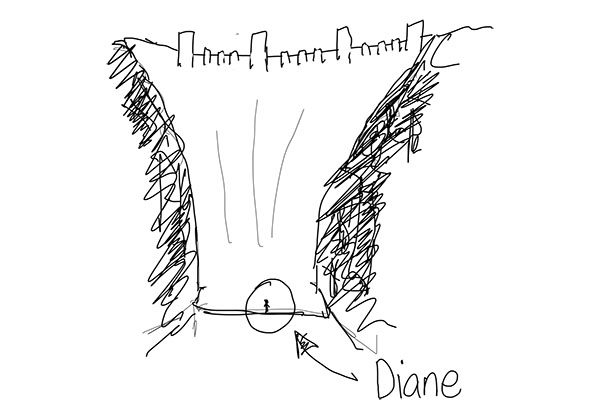 The 'stupid wall' was the Hoover Dam, she didn't realise, or care, and her ankles didn't give two flying flips.
Grand Canyon
Photo 7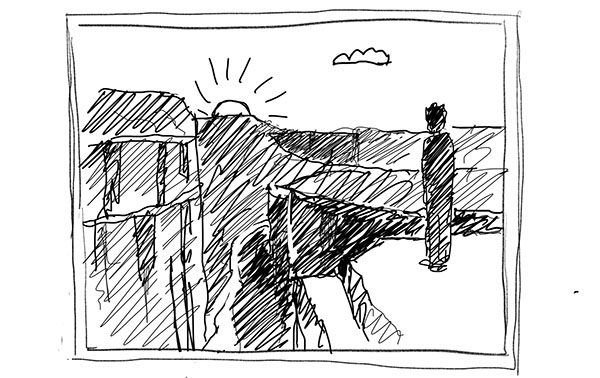 This photo was preceded by this conversation with Diane:
Me: 'It's 4.30 am, thought I'd get up and see the sunset over the Grand Canyon.'
Diane:
Me: 'I know you've been up all night being sick and your ankles are swollen from 8 hours in the car and that detour to the Hoover dam, but just wondering…'
Diane:
Me: 'Okay, I'll take a photo.'
Seattle
Photo 8 and 9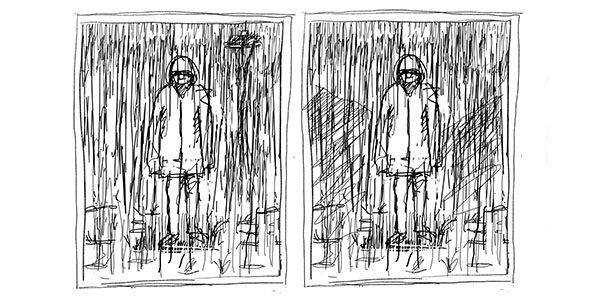 One of these was taken in Seattle the other a Cumbrian summer, can't remember which.
'Everywhere you go…'
Shut up.
Seattle Airport
Photo 10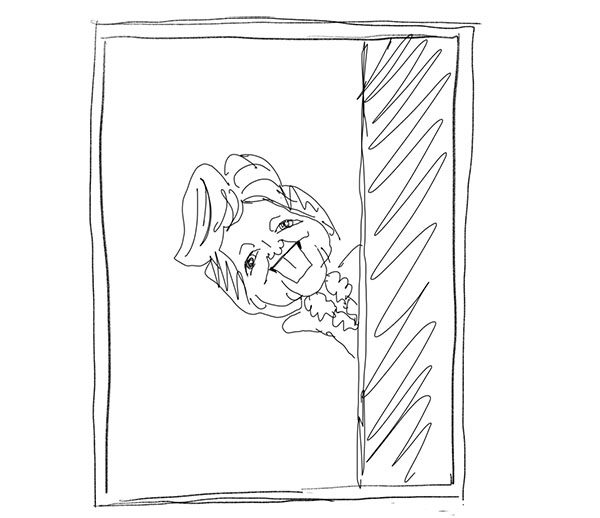 No Cilla wasn't getting off the plane, my brother was emigrating to America, and it was a coincidence that we were in the US at the time, that's why we detoured to Seattle to give him the Surprise Surprise of his life at the airport. Here's the actual photo.
Photo 10 (for real).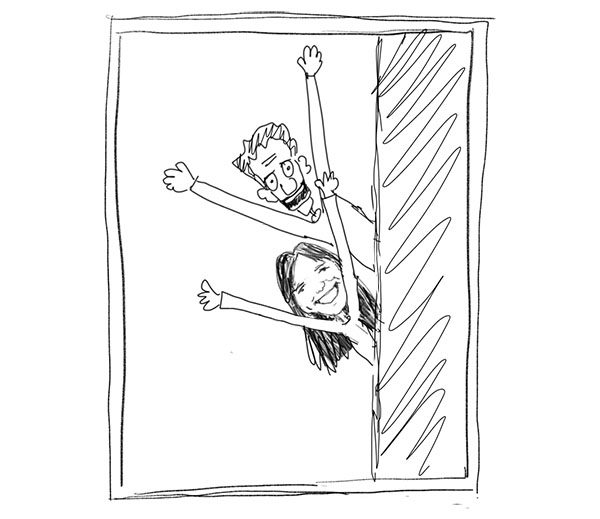 Me and Diane jumped out in front of them after a 10-hour flight and 3 hours in passport control. My brother had been taking advantage of the long-haul flight refreshments and I don't think he knew we were there, and the rest of the family were tired and crying and hating everything and everyone – because their friends were 4000 miles away forever.
It wasn't a Cilla moment.
There were two options open to us. Tough this one out, no matter how awkward the situation, or jump through the window to our left and onto the busy freeway below.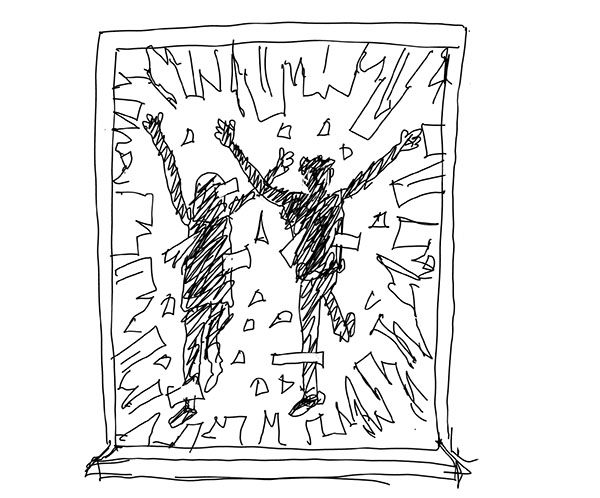 We would've done that, but we thought we'd better not for the sake of our unborn child. Thanks Hannah, for saving our lives that day.
After that we went home and I decided not to start: holidays-your-pregnant-wife-will-hate.com
Have a great weekend.
Take care and all the best,
Ian
(If you want to leave a comment below, that would be great)
27 Jan 23 – Pregnant in the US