11 Nov 22- Dog Walking Friends
I thought I'd give you an update on all the friends I've made during my last year of dog walking.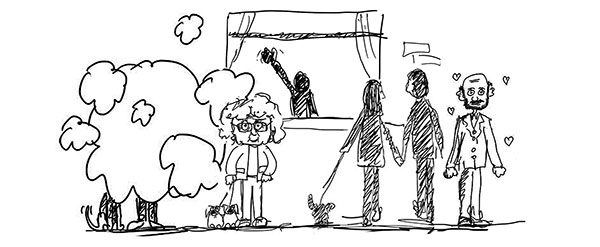 When I say friends I really mean people I bump into and occasionally try and avoid. So yes, just like my real friends.
Firstly there's –
The Doctor
Spoiler alert – she isn't a doctor. She works in B&Ms but she, and now me, know everything about her dog's liver.
The Doctor: 'He hasn't been eating you know and the ulcerations make him shake until he vomits, and the chunks that come out of him… everywhere… you should've seen what I found down the back of my sofa…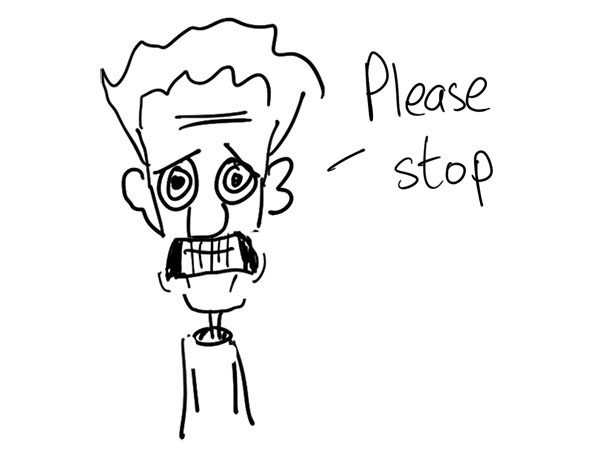 ' …and the diarrhea… I'm telling you, when you walk through my front door I don't take my wellies off I put another heavy-duty pair on, knee deep, you could fill a bath. But that's not the worst bit…'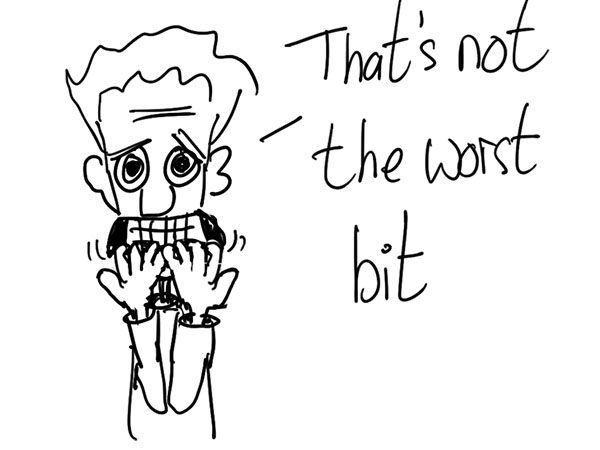 'You know what the worst bit is… '
Run, Ian, RUN.
'I had to give up smoking. I had to <insert swearing> give up smoking to pay for his medication and I absolutely love smoking. He's feeling better, I feel awful, can't get out of bed without a fag so I'm vaping now…'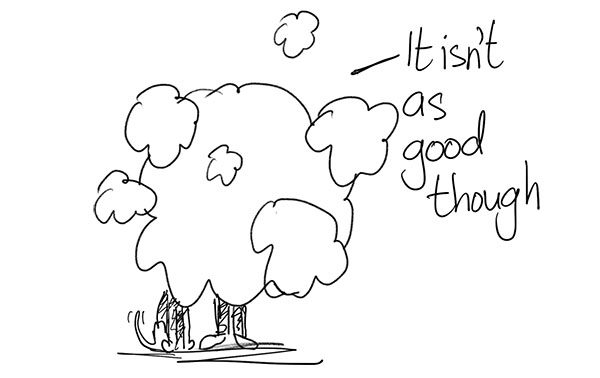 I don't know what The Doctor actually looks like, but she can talk like this for the rest of the page if you want, but I'm going to save you that. Email me if you want to know what she found behind the telly a week last Tuesday.
We need to move on to –
The Romantics
These two are in their 60s and they go for a lovely walk with their dog most mornings, and every time I've seen them they're always holding hands. And that's lovely, isn't it?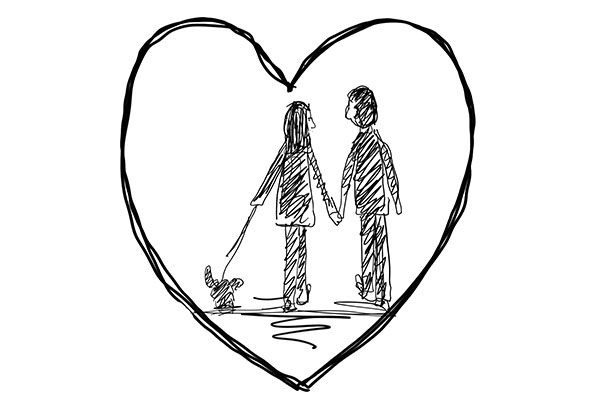 Well, it was until I saw them walking through the football field car park. They paused among the cars and gazed into each other's eyes, lovingly as you would expect. And then they clamped faces and got cracking with a deep teenage snogging session. In the car park, in broad daylight, 60 years old.
I did this again.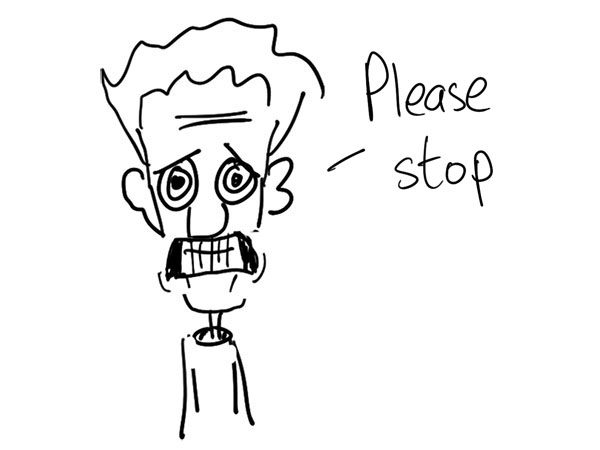 They didn't, they kept going. There were slurping noises.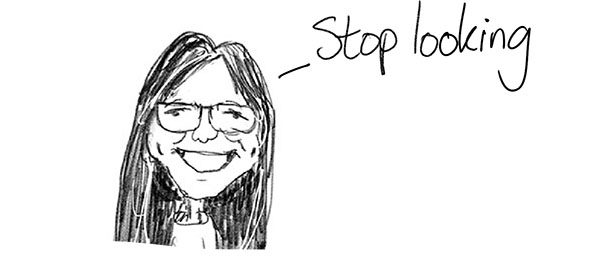 I wanted to stop looking, I really really did. But a snogging tractor beam had locked onto my eyes. There might as well have been a velociraptor snogging Michael Flatley doing Riverdance in the car park.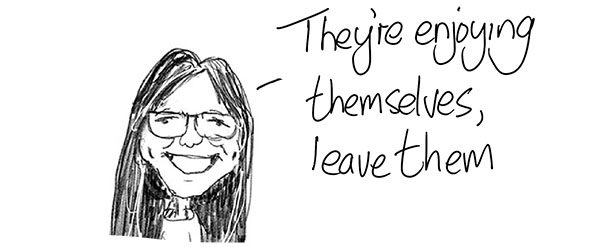 Diane wasn't actually there, but I knew what she'd be thinking. So I covered Norman's eyes and hurried past. On the way through the slurping noises intensified and I think I got splashed a couple of times.
If there's a trembling, shuddery 'Please-make-me-unseen-this' emoji, please insert it here.
On the subject of love, meet –
Mr Besotted
He's got a new puppy.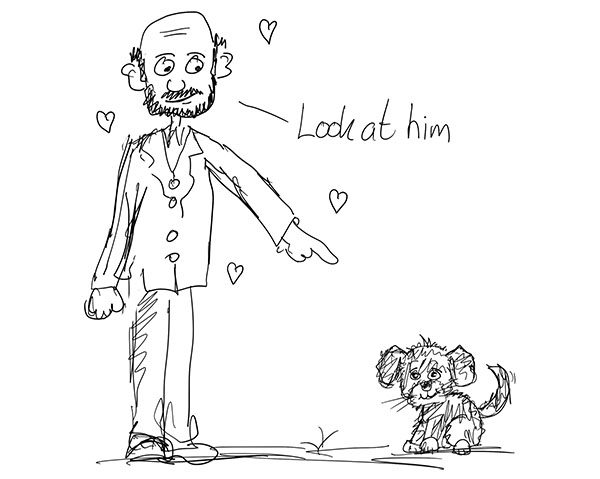 Mr Besotted: 'No, no, just look at him, just look. You should have seen him the other day. He ran around the kitchen and guess what? It was unbelievably cute. And down by the river yesterday, guess what he did?'
Me: 'Something unbelievably cute?'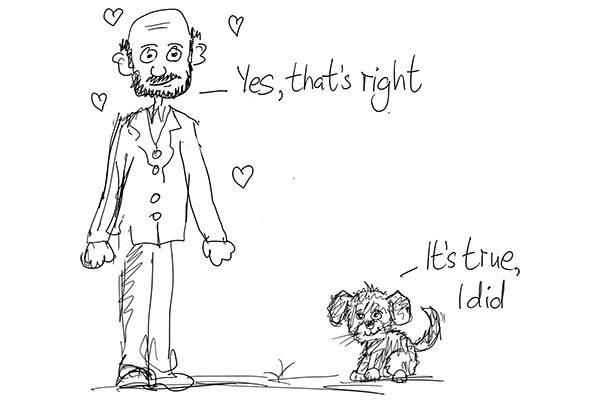 Mr Besotted can keep this conversation up for as long as The Doctor can talk about diarrhea.
The Shamer
I was walking down the steps from the rugby club into the woods and there she was.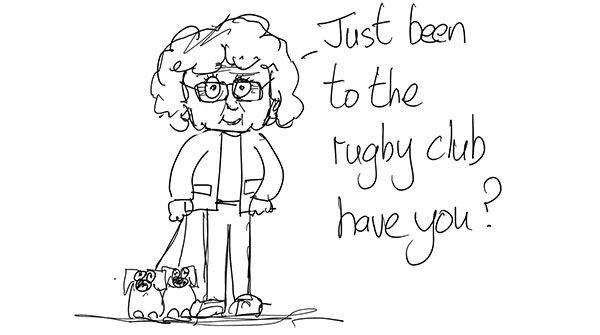 Me: Yeah, bit windy up there today (or some other dog-walking comment).
The Shamer: I won't be taking my dogs up there, it's not right to let them poo on the rugby field.
Me: I agree, I didn't let …
The Shamer: It's terrible, children use those pitches as well. Poor little children.
Me: We stuck to the path at the side…
The Shamer: Those unfortunate people having to play rugby in all that poo all over the pitches, it's shameful.
Real Me: Sorry.
Brave and Confrontational Me: Yeah, Norman made it look so good I did one under the goalposts myself.
She wasn't listening but hopefully you will. There's a path at the side about the width of a rugby pitch, we stick to that as the sign says.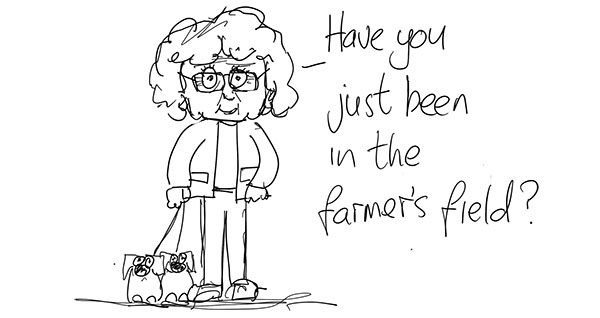 Oh god, here she is again.
The Shamer: There's usually sheep in there and it's terrible when people let their dogs run wild and scare them.
Me: There wasn't any…
The Shamer: They've probably all got lambs and if they eat dog poo they will die.
Me: I know and that's why…
The Shamer: Those poor sheep, people should be more careful and understand the consequences of what they're doing. Shameful.
Real Me: Sorry
Brave and Confrontational Me: Didn't you know sheep are just fluffy clouds and Norman chased them off into the sky.
Disclaimer: It's a public footpath through the field, there were no sheep or I wouldn't have gone in, and I always scoop the poop.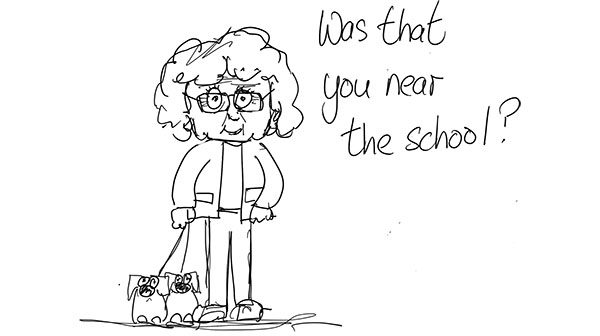 Me: Yes, I tied Norman up and I ran around biting all the kids.
I'm sick of her.
Man in the window
I used to work with a bloke called Robert and I regularly see him on my morning walk silhouetted in his window across the street.

Every time I give him I wave and he waves back. He was a bit reluctant to begin with and I thought he didn't recognise me, how rude, but he got into it and now we're wavy buddies. I saw Robert on the street the other day and he told me he lives at 41 not 43. Ah well, I've made a new friend.
There are a few other friends, but I will leave Sweary Mary, The-woman-with-no-internal-voice and the Traffic Controller until another time.
Have a great weekend.
Take care and all the best,
Ian
(If you want to leave a comment below, that would be great)
11 Nov 22- Dog Walking Friends