Running Away from Home
Thought I'd tell you about the time I ran away from home to live in a graveyard.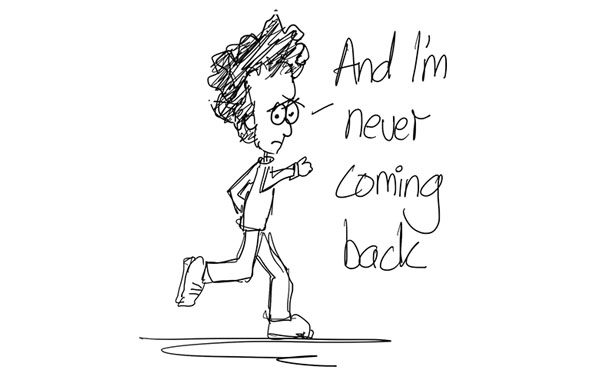 I was about 6 and, yes, it took me a long time to grow into that head. I ran with my massive head across the street as fast as I could.
'You'll never see me again,' I shouted at me mam in the doorway.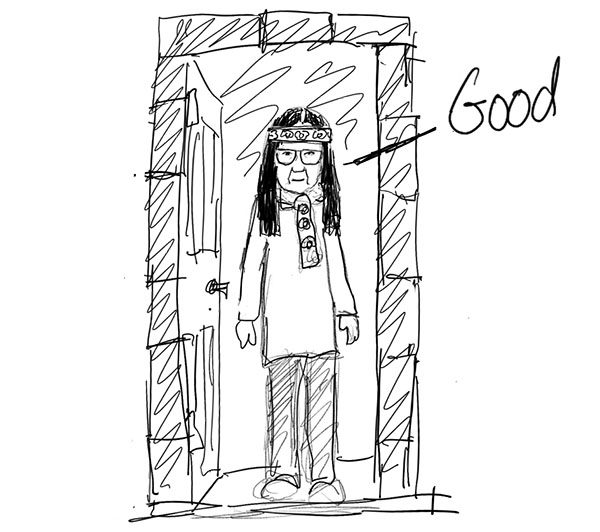 She didn't mean that and, yes, I've just put a wig on her normal drawing because that's what she looked like.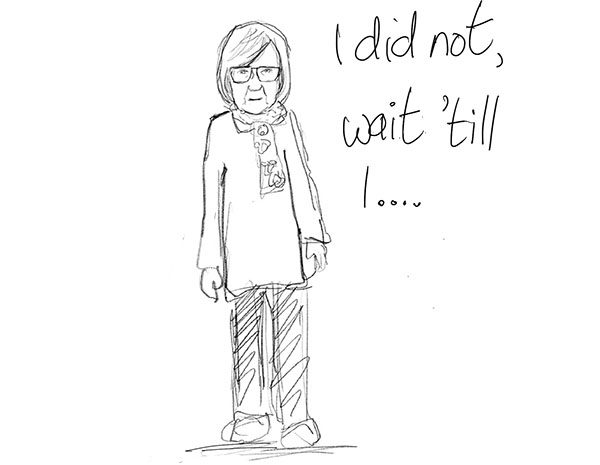 Sorry Mam, got to keep the story moving along. I ran across the street and up dog poo alley, it was well before people scooped poop.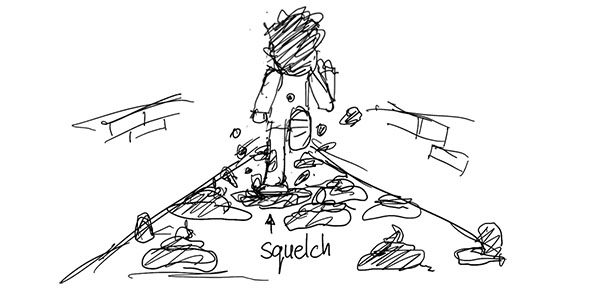 At the age of 6, I was really good at standing in dog poo, one of the best, I'm still okay now, considering there isn't as much about, but those were the halcyon days.
The alley led to a graveyard.
It was an ancient graveyard where nearly all the graves had been moved to the sides. We used to play a lot in the graveyard, is that okay behaviour? I'm not sure. We used Mr Johnson Wopsiebritches, age 63, and Ms Abigail Lovelace, age 87, as goalposts and we drew wickets on General Owzzat Edgesnick, age 96, (should've gone back to do the research but you'll have to put up with the made-up, but incredibly authentic, 18th-century names.)
I hid behind Jebodiah Cottonsocks, age 71, I knew me mam would be here in a minute in tears.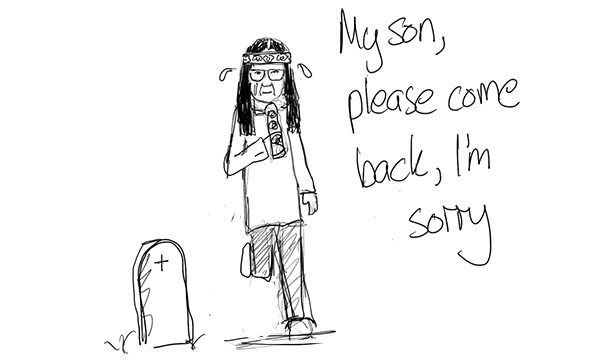 So I waited. By now, 3 minutes into running away from home, I couldn't remember why I'd run away from home, but it must've been something serious like she'd given all my Spiderman comics to her friend's son because she fancied a tidy-up (okay I can remember.)
6 minutes later, she still wasn't there.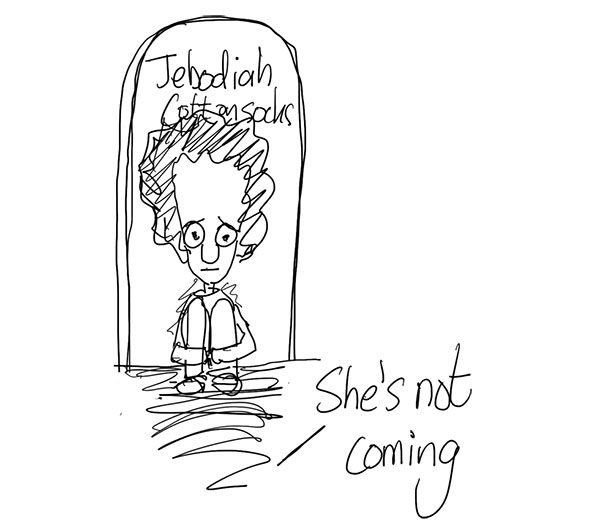 Shut up Jebodiah. Anyway, it doesn't matter I had a plan B. In the corner of the graveyard, if you climbed up Dr Ahab Leeches' grave and onto the wall there was a room above a disused garage with a hole in the roof where I could climb through and live. Me and Pete had been there a few times and made a camp, now it would be home. No school or being bossed about. FOREVER.
I climbed up to start the rest of my life. And I saw this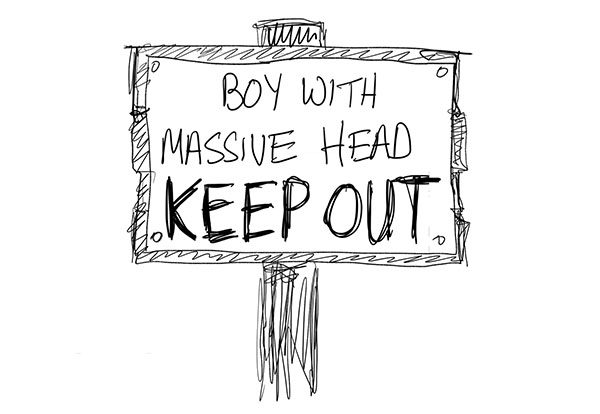 It wasn't disused and I'd been rumbled.
Plops (which is a serious swear word for a 6-year-old catholic). But don't worry, you didn't think I'd run away from home without a plan C did you? And it's even better.
On the other side of the graveyard, there was a main road that I definitely wasn't allowed to cross or go near. Across from that, and through the school grounds, there was a wood with a big old house that we called The Mansion.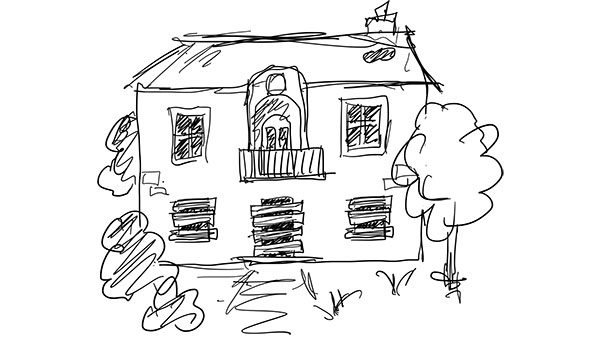 No one had lived there for years until today – my moving-in day. The fact that I wasn't allowed to cross the main road was even better, that feat of rebellion was to be my final act of childhood before I answered to no one and became an adult.
But do you know how chunky those Cortinas and Morris Marinas used to be? If you got hit by a car in the 70s it really hurt. I waited for Tufty the Squirrel, or Darth Vader before he turned nasty or even Alvin Stardust to help me across, or at least give me some patronising advice.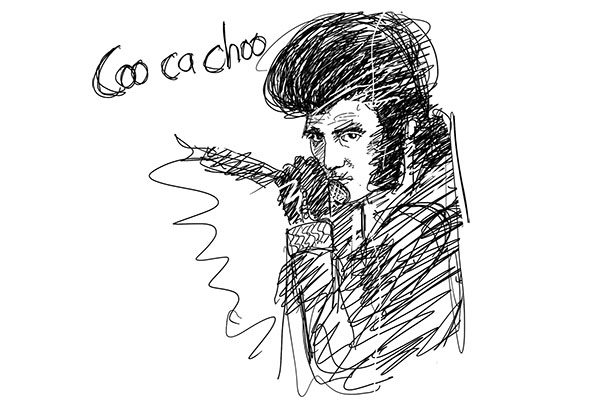 Nothing. Where are these people when you need them? A couple of Austin Maxis flew passed, smashed through a row of houses and kept on going.
There was only one way to solve this, a tactic I still use to this very day. I closed my eyes and legged it.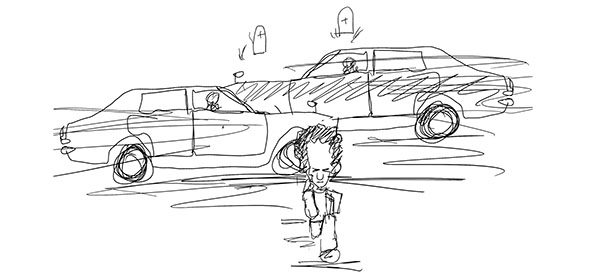 See, it works. I climbed the school fence, which was also naughty, and into the woods.
Bear Grylls hadn't been born yet, but I'd watched Tarzen every Saturday morning for years, so whatever Ron Ely could do I could do. I made a call for a herd of Elephants to help but nothing happened, so I swung through the trees to avoid quicksand and landed further up the hill, outside the mansion.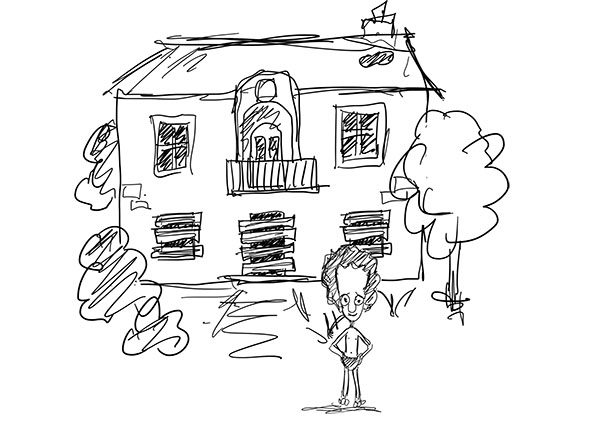 There are two possible endings to this story.
First one, I broke into the mansion and made a camp on the top floor where I found an old mattress. Over the years I used the fallen wood of the trees around me to restored the mansion to its former glory and it won the best house in Cumbria award for 7 years running. I then sold it and built a portfolio of properties that made me a billionaire at the age of 15.
Or I went home because it was getting dark.
Just a sec, got a call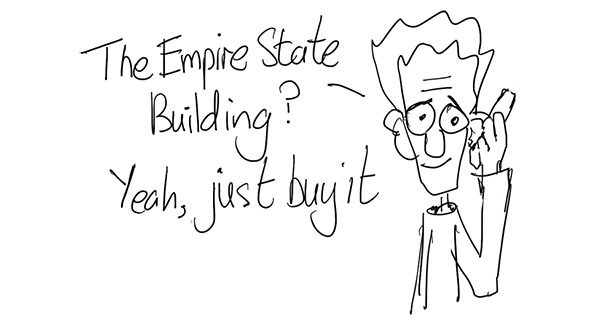 Have a great weekend.
Take care and all the best,
Ian
(If you want to leave a comment below, that would be great)