Norman's Walk – Oct 2022
It's been another busy month walking with Norman. I've learnt a lot. For starters, I didn't realise that one of our neighbours works at Jurassic Park.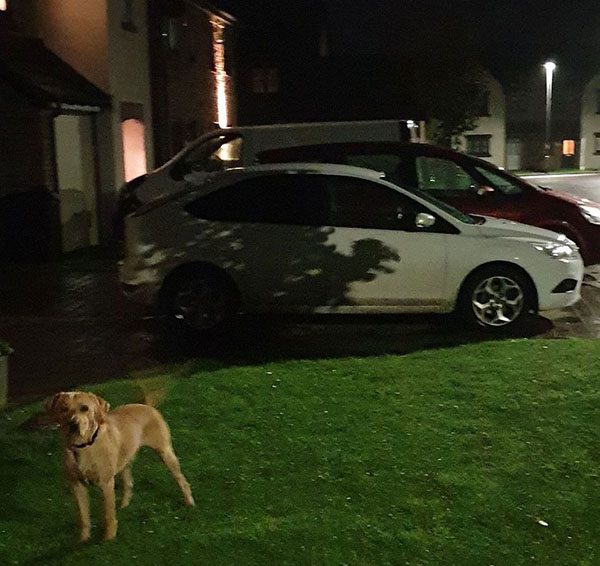 And when I saw this in the local woods I was right round to their house to report it.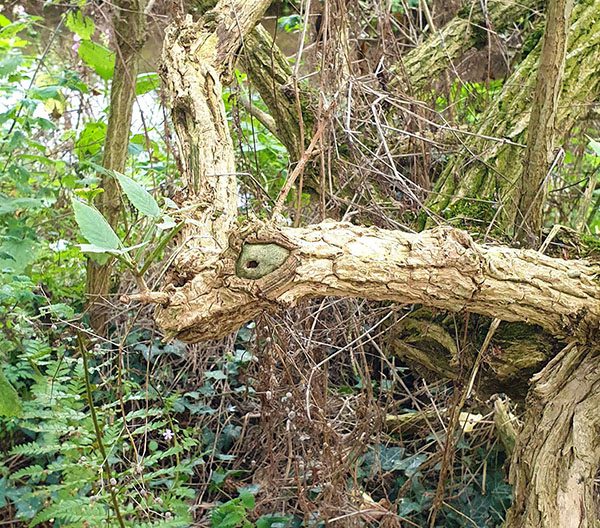 That was the same day a new attraction opened in town. I'm really not sure I fancy it if I'm honest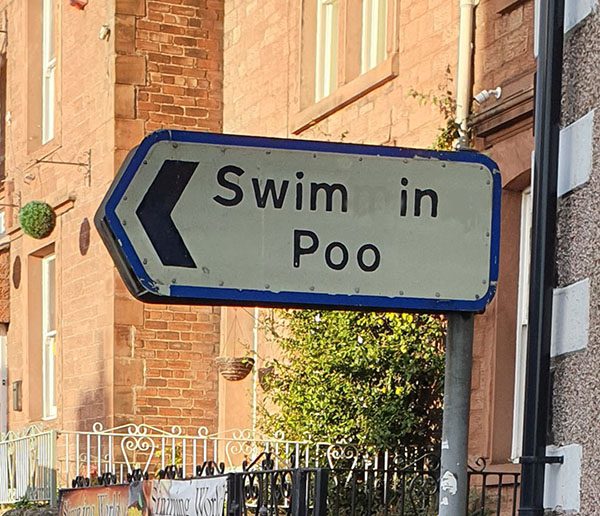 Even if I wanted to go, I couldn't because my van keeps going missing.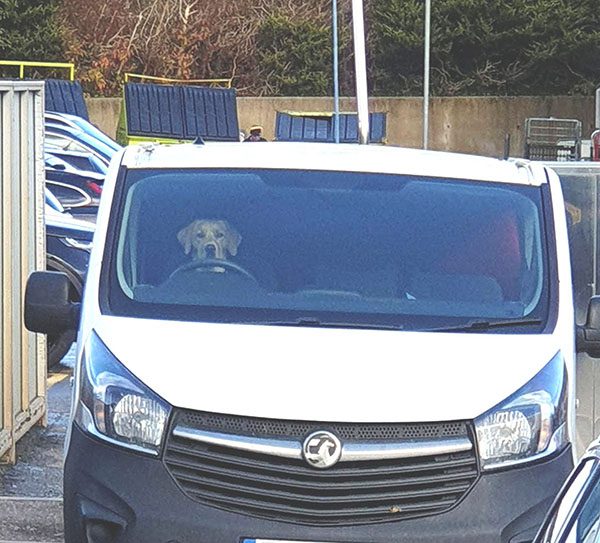 If you see this, let me know, he hasn't passed his test yet. I've never seen him get road rage but, in slow-moving traffic, he does get path rage.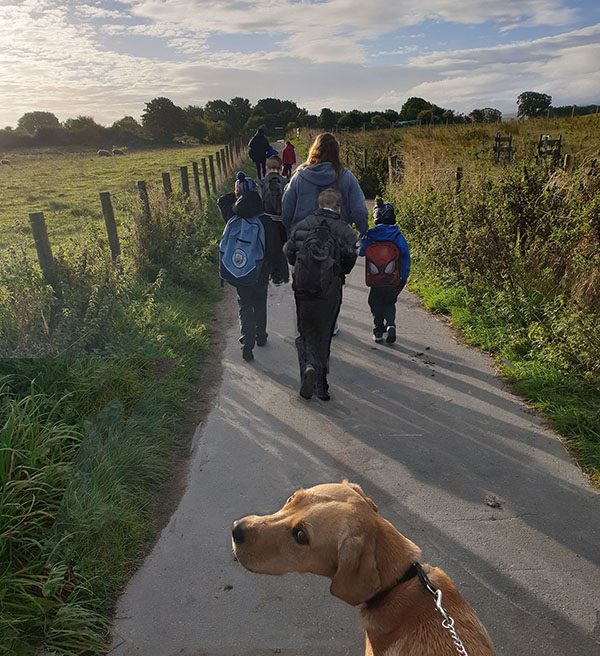 You'll be glad to know, Norman's made a few more cloud friends this month.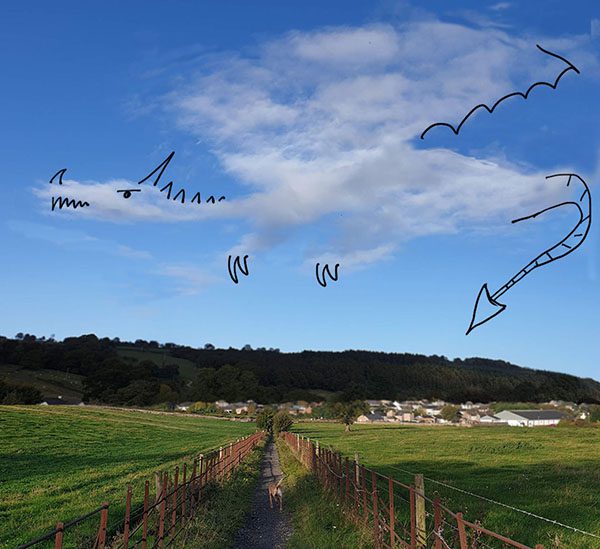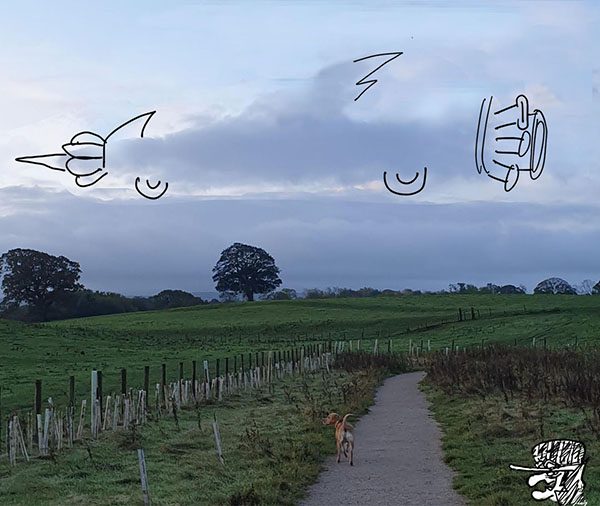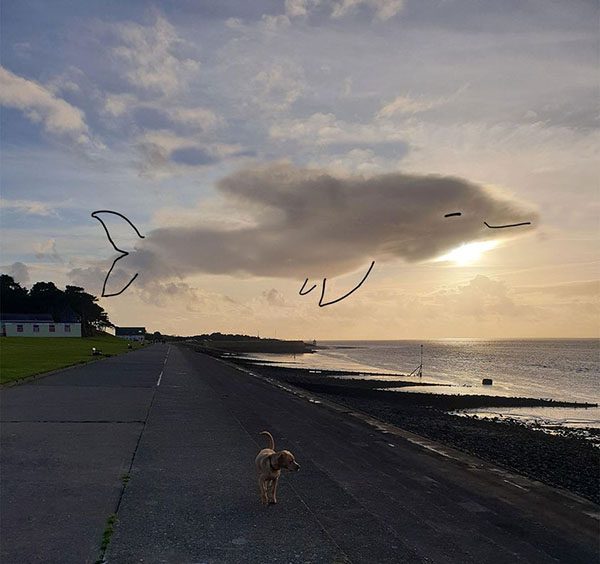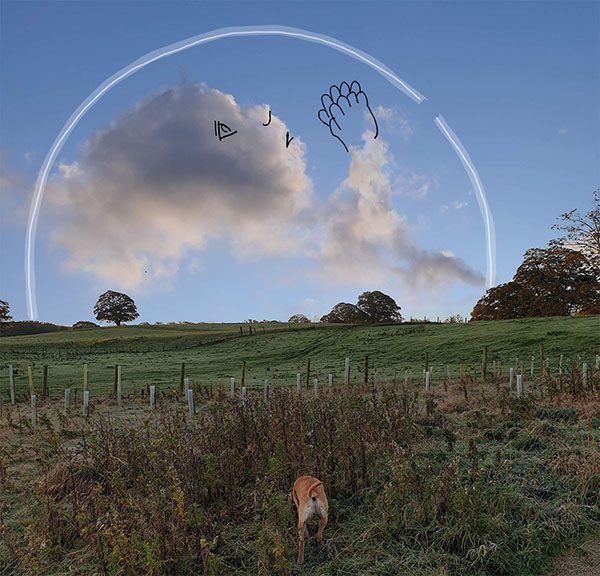 The last one is the Star Child from 2001: A Space Odyssey and that thing in the foreground is Norman's butt. He's probably found a dead sandwich or a Greggs sausage roll that's still alive.
Talking of clouds, before our walks he always checks the forecast.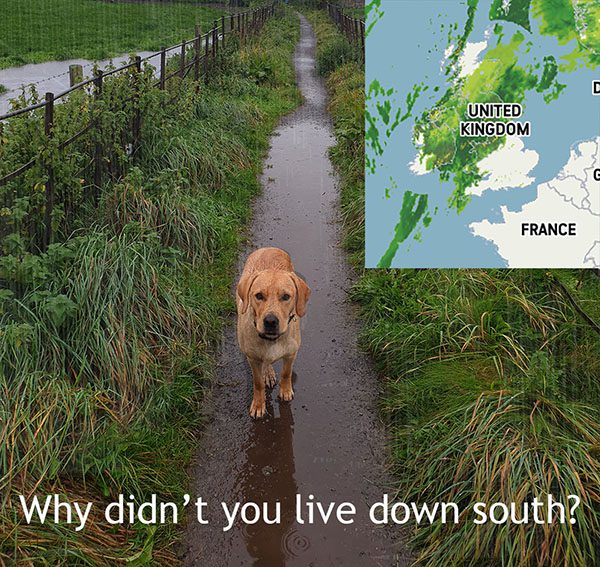 I keep telling him there's less crime up north, but remember this from last month.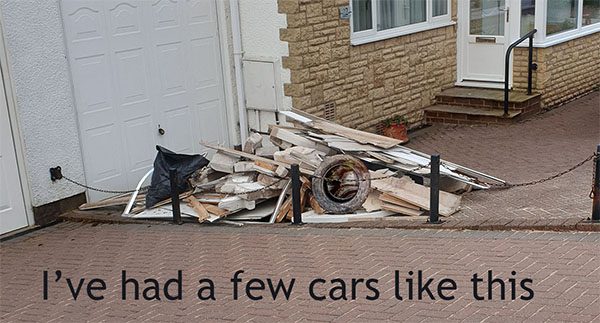 And the fact it got nicked.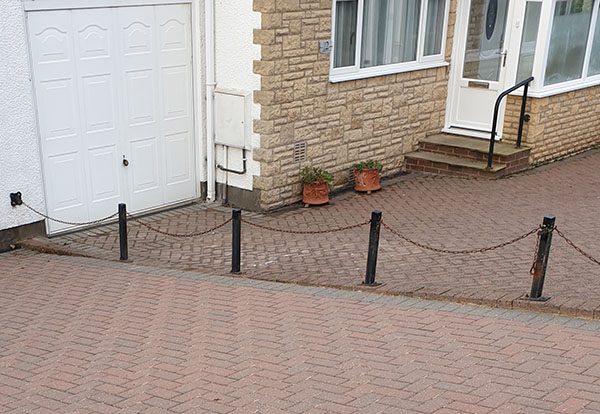 Well I've found it and reported it to the police.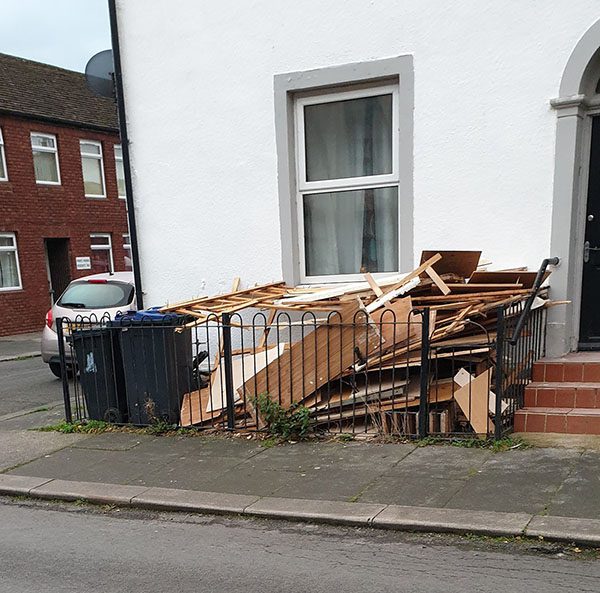 What an upright citizen I am. And as part of this ongoing public service, I'm still logging the aliens. No one seems to be taking this seriously, not even them, look: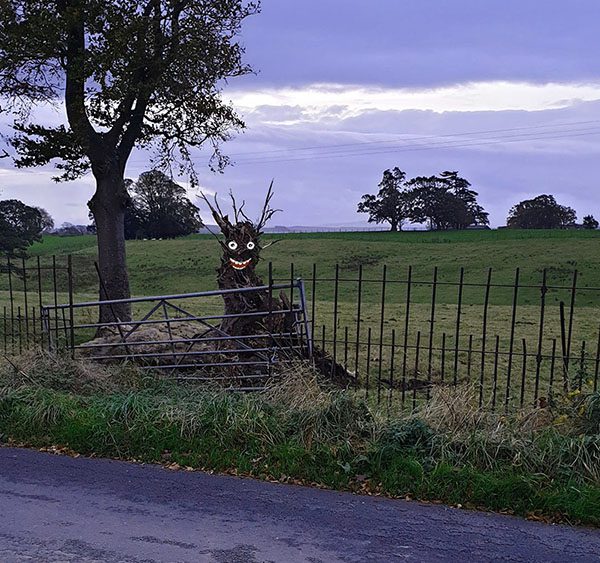 Too smiley, I don't trust it. And I'll have to report that dinosaur tree in the background to my neighbour. Poor Norman got chased by one of those aliens the other week.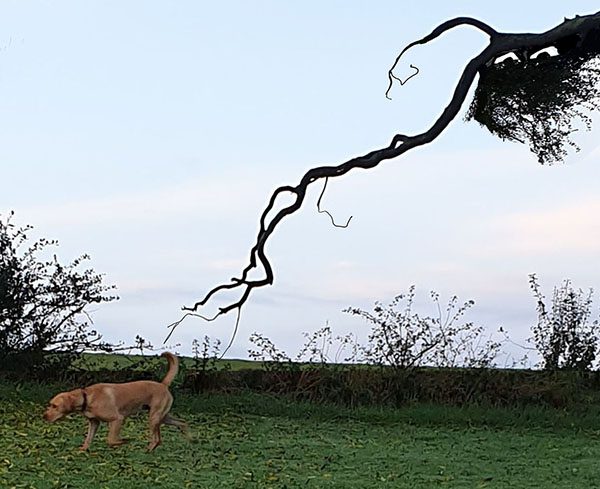 He was terrified.
But not as terrified as I was when I saw this. Remember the Spirit of Dark and Lonely Waters from the 1970s – well he's back back back back.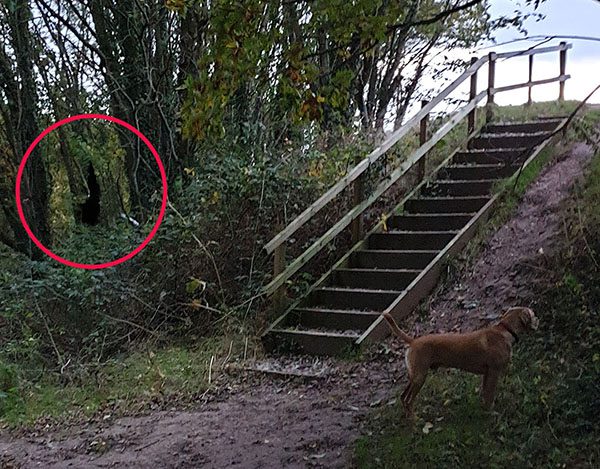 Norman didn't seem to be too worried, but that reminded me not to use that weak, rotten tree branch when I'm dangling myself over deep water filled with washing machines and old cars.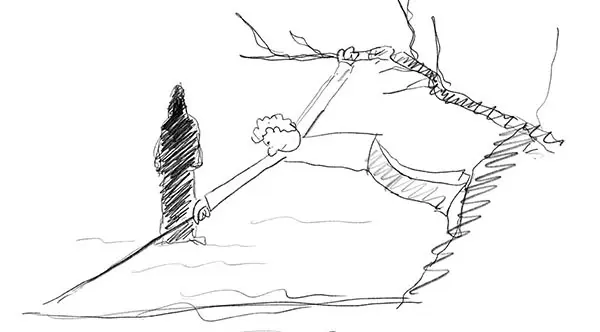 70s public information films were traumatising, so much so I've already written about them right here – Public Information Films
I think you'll agree, all the evidence is mounting for an alien invasion. I saw an R2 Series Astromech Droid in the woods yesterday morning.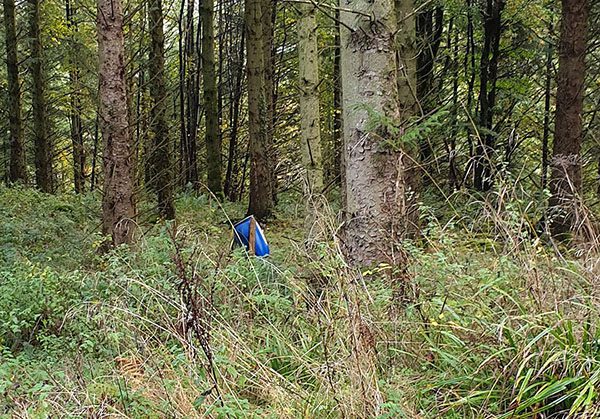 And Elon Musk, who lives just down the road, is trying to leave the planet and been messing around with warp drive in his bedroom.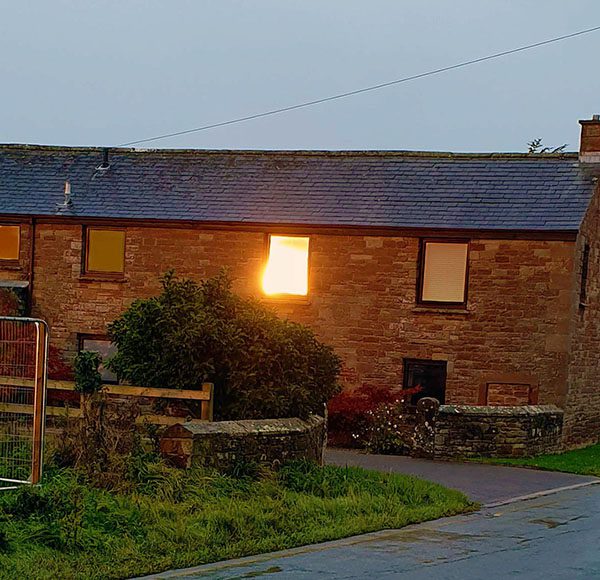 Norman thinks we should go and live in the woods to escape the aliens. I caught him watching Predator last week and he wasn't too happy when I told him he looked nothing like Arnie.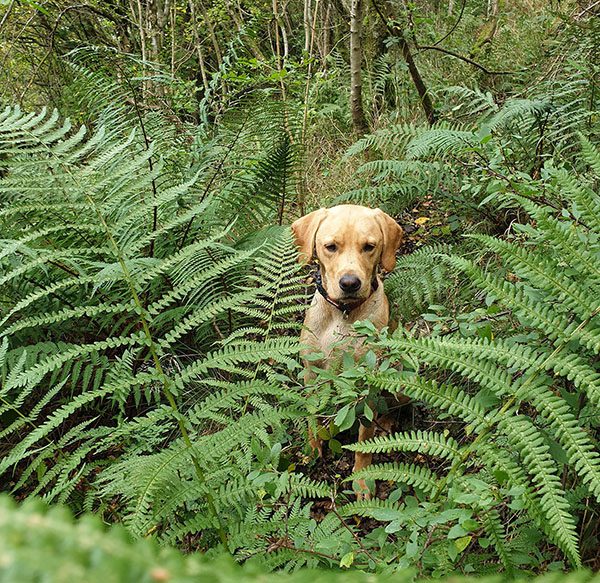 Norman could easily survive in the wild, his senses are razor-sharp, and nothing gets by him. Oh wait, no they're not.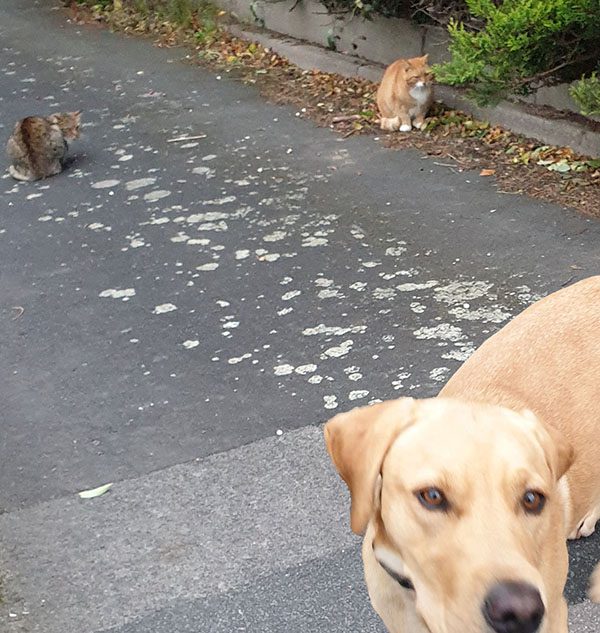 But this vicious predator would definitely be fine.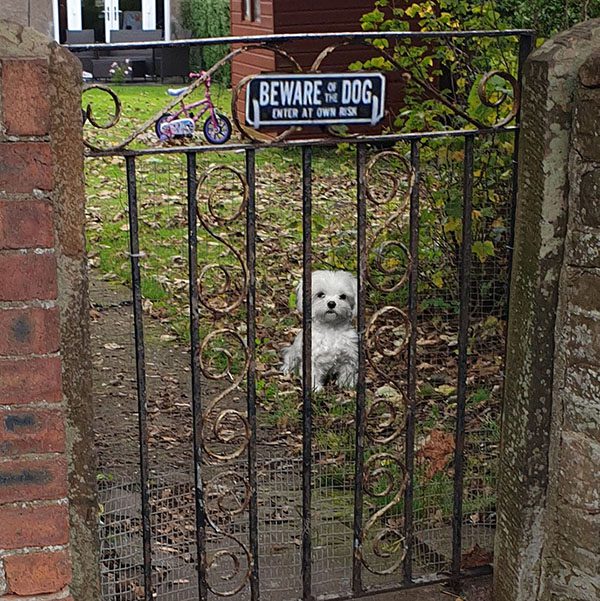 I won't be going in there anytime soon.
That's a bit of a summary of my October walks with Norman. Don't worry about the alien invasion though, I think it's important not to panic no matter what.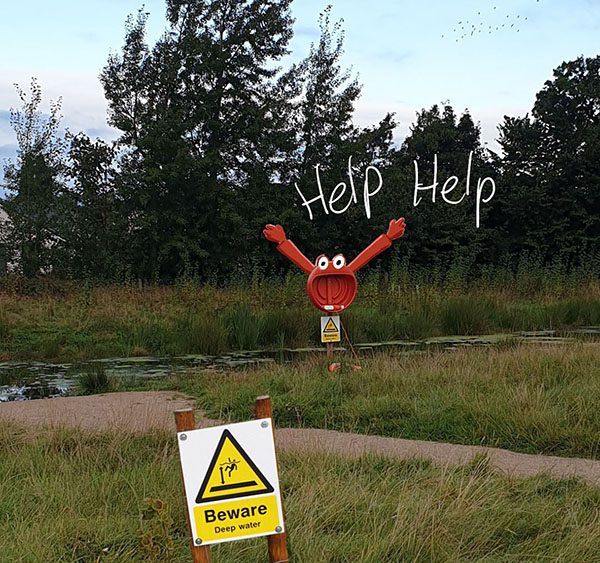 Don't worry about that guy, he's lost his ring and he always makes a fuss. Don't let the panic spread.
Have a great weekend.
Take care and all the best,
Ian
(If you want to leave a comment below, that would be great)