A Four-Scone Day
I took me mam on a day trip to Edinburgh last week to see my daughter, Hannah. We went by train. No, we went by four trains, three lifts, two taxis, an escalator…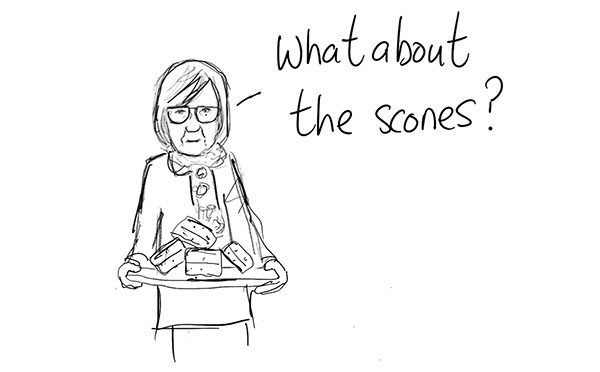 And yes, there were scones. Four of them.
Let's start when we were all fresh and full of hope. Trian 1 to Carlisle was amazing, smooth on the tracks, nice and straight, and a relaxing, gentle pull into the station, lovely. Train 2 to Edinburgh – canceled.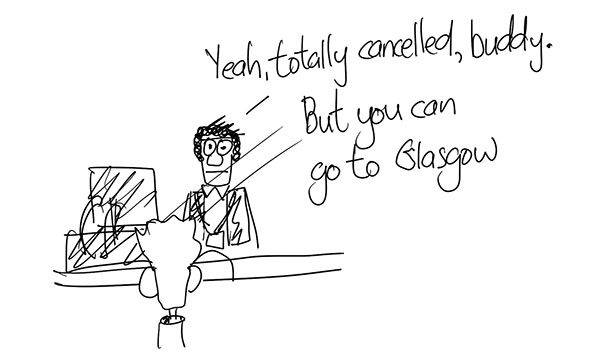 I don't ask questions like 'Why?' anymore, so we had a quick coffee and a morning scone (1) and went to Glasgow.
I have a question, do you have to be drunk to go to Glasgow? I'm totally okay with that if you do, but I wish I'd been cc'd on the email, everyone I could see on the train was drinking and it was only 10.00 am.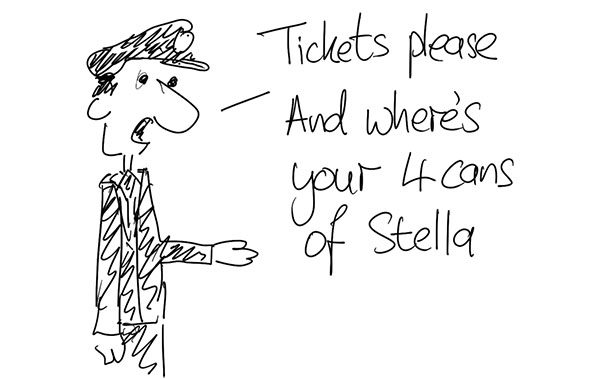 Quick aside: I've just had my 55+ checkup at the doctors. They measured loads of stuff I'm not bothered about – and my liver function. I'll let my liver tell you the news.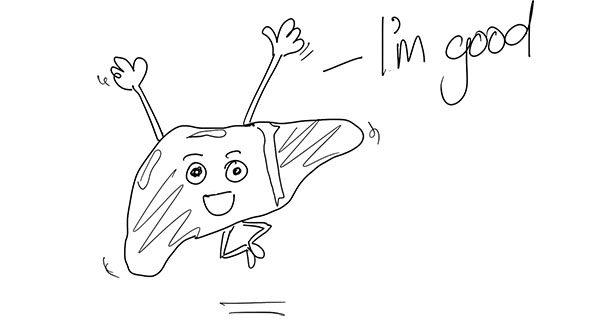 Phew, well done liver. I don't know if that's an ofsted Good, but I'm taking that as I'm totally allowed to drink on the train to Glasgow at 10.00am. But the train buffet car was shut and I thought, probably best if I wasn't drunk in charge of a grandma.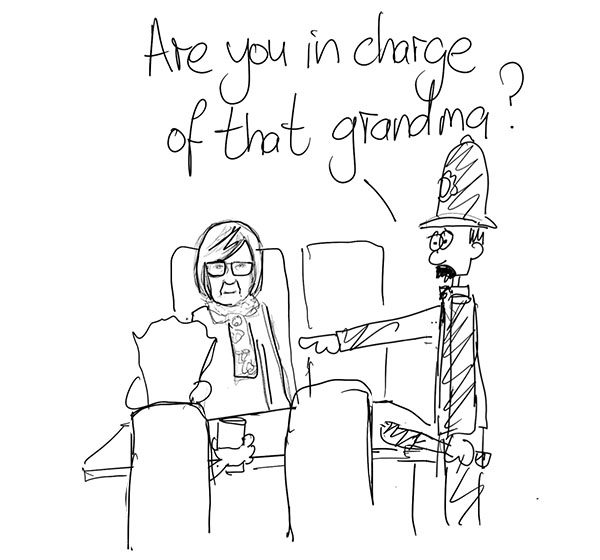 Hannah met us at Glasgow and we were going to connect to Edinburgh, but that train was canceled as well. So instead I had an experience that almost turned me back on the path to heaven.
We went to a cafe that was in a church and had a delicious bowl of soup that I didn't order.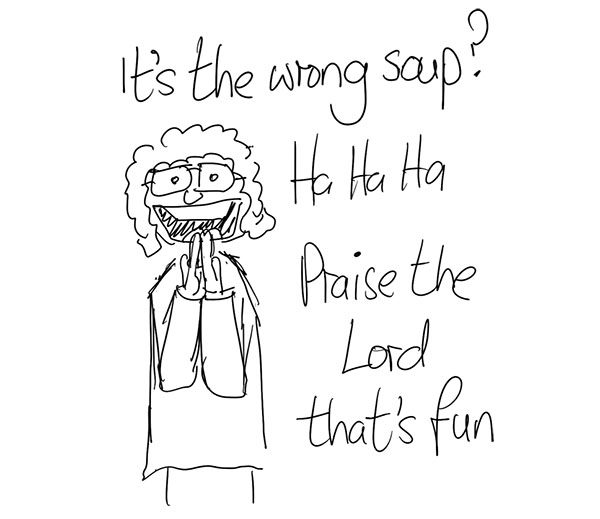 The servers were the happiest people I've ever met, they could've served me 2000-year-old soup from the Last Supper and I wouldn't have minded.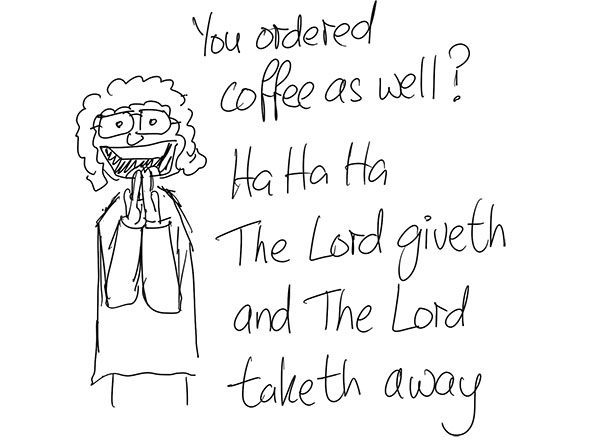 By some miracle we got our coffee and scone number 2 and then caught Train 3 to Edinburgh full of religious happiness. We arrived in Edinburgh at 3.30, a mere 4 hours behind schedule. We were too late for the tour bus and guess what? We hadn't had a scone (3) for 93 minutes so we piled into the nearest coffee shop and sorted that problem out.
I calculated once that me mam spends £94 a month on scones, forget about the energy crisis, if scones go up she's out on the street.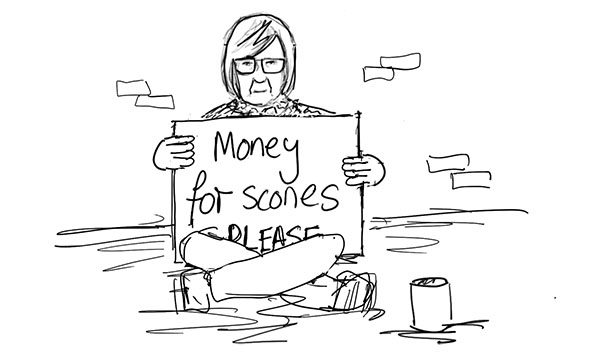 Rishi, where's the scone allowance?
When you're with an 83-year-old, you obviously think of scones but there are other considerations. For example, stairs and toilets. Every toilet in Edinburgh was down near the centre of the earth. In one cafe I think I was closer to some friends who live in Brisbane than home. Another issue is Victoria Street.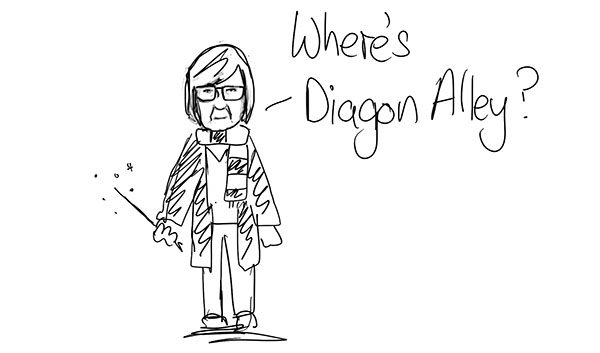 She's a big Harry Potter fan. We walked all the way along The Royal Mile, not sure how far that was, enjoyed two more churches (she likes churches) and I discovered I was completely deaf. At least that is the only reasonable explanation. I'd been in Scotland now for nearly five hours (I was standing on The Royal Mile) and I hadn't heard a single bagpipe.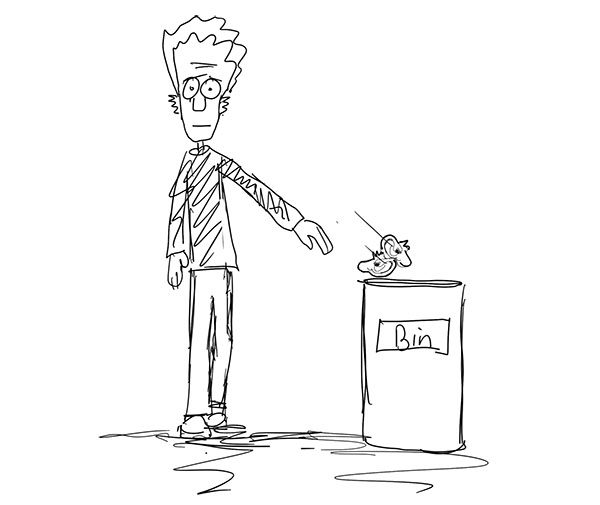 Good news alert: we made it to Diagon Alley, here's me mam and daughter if you don't believe me.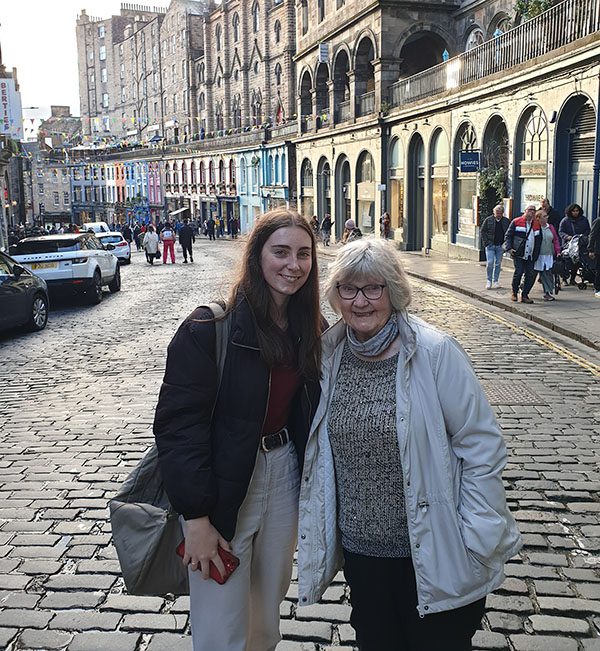 And that was it. Our two hours in Edinburgh done. We got Taxi 1 back to the train station and got Train 4.
On the train back there was a couple with a baby going to Manchester. I occasionally exaggerate, I wasn't really that close to Brisbane earlier…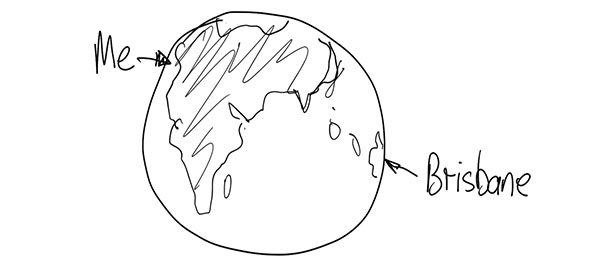 …but not this time. The baby started crying and the man stood up and walked down the train asking everyone and anyone if they had a nappy and some baby food … that's all I have to say on that.
We got off at Carlisle, and the mathematicians among you will have calculated that we've had our quota of trains (4) but we haven't yet had our quota of taxis.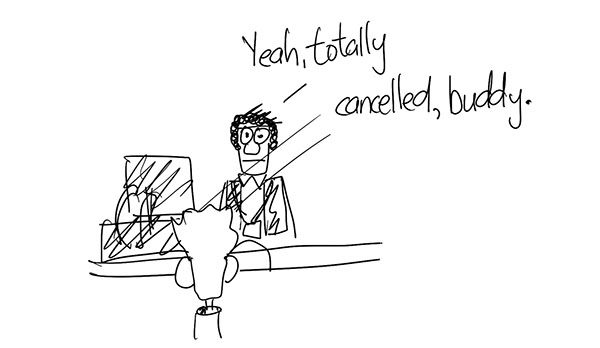 So we paid £50 for Taxi 2 instead.
Me (in the taxi): Have you got anything for tea?
Mam: Yes, don't worry I've got a scone somewhere in the back of the cupboard.
That woman is a professional.
Have a great weekend.
Take care and all the best,
Ian
(If you want to leave a comment below, that would be great)