21 Oct 22 – Read this and you'll be like the man who got run down by a train
I know this will be hard to believe, but occasionally I get on Diane's nerves. Here's an example – she asked me the other week if I'd seen the dog bowl, to which I replied I never knew Norman played cricket.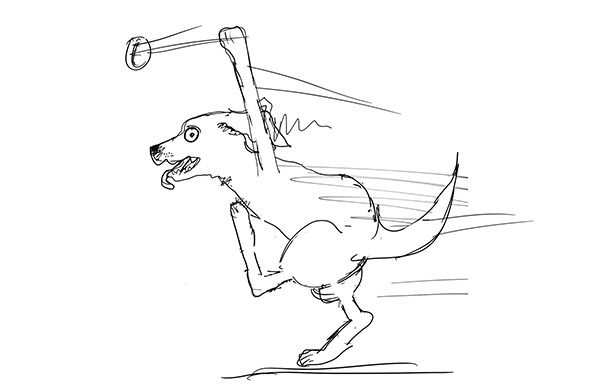 And then I told her about my shopping trip and the guy in the supermarket who reminded me of Michael Jackson.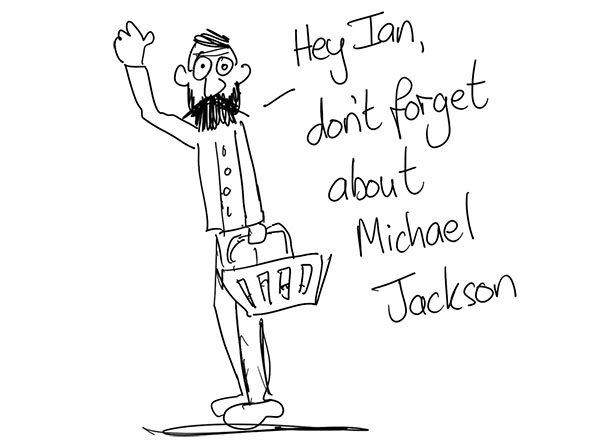 I don't know why I feel the need to tell you this because my dad would always say to me: "Son, never explain yourself to anyone." and he never told me why.

Doing what, my sweet?
After the supermarket, I popped into B&Q and asked the lady: "What's best for greasy ovens?"
She said: "Ammonia cleaner".
So I apologised because I thought she was in customer services.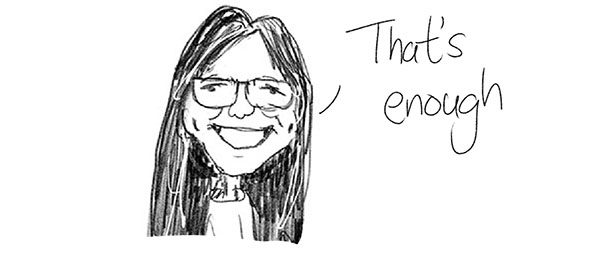 When I was looking around WH Smith's, I found out that they won't be making 12" rulers any longer. And then Diana Ross pushed passed me in the queue and I said to her: "You can't hurry, love, you just have to wait."
It's about now Diane becomes irritated.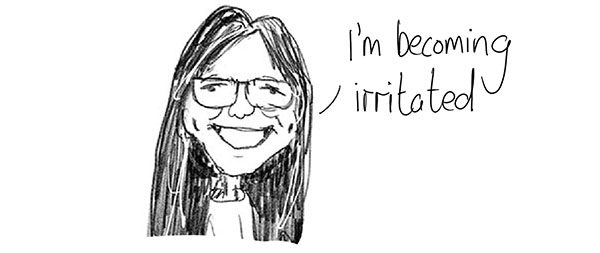 Me: Look at this on the BBC website, did you know Midge Ure had a brother called Horseman?
Diane: Stop it please. I know you're not on the BBC website. I like Tim Vine, I really do. I like the Tim Vine Appreciation Society, but I'm sick of laughing now, so stop.
Me: I'm not on the Time Vine Appreciation Society page, I'm actually watching a thing about lakes and rivers. You know I love anything water related. I'm watching a live stream right now.
Diane: Put the phone down.
Me: Okay, okay.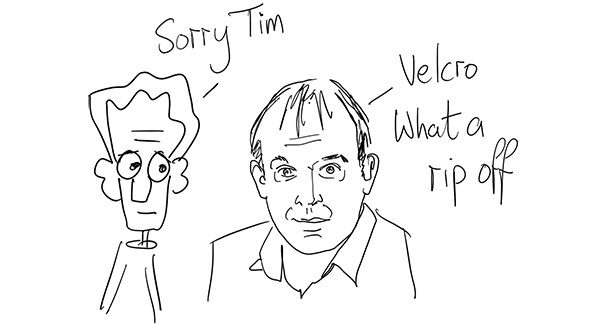 Once a week, it's true, I do like a scroll through the Tim Vine Appreciation Society Facebook page, just for a quick catch-up. I find it amusing to try and incorporate the jokes into everyday life.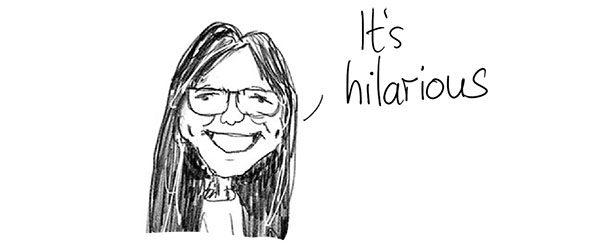 Me: You know Jimmy from down the road, remember he slipped on a tub of margarine 6 months ago?
Diane: Did he? I can't remember that.
Me: Yes, he did, definitely. Well, you know he still can't walk properly. I can't believe he's not better.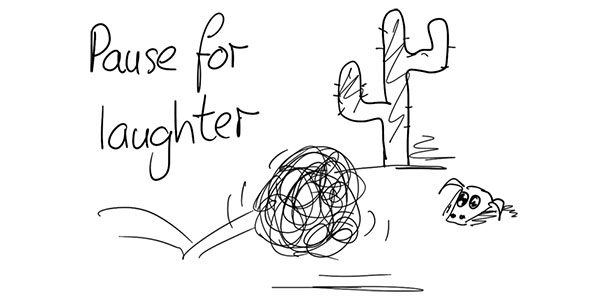 Me: Poor fella. He's just had a bypass operation not so long ago, remember there was a problem with the surgery and as he was waiting for the Surgeon to explain what went wrong – his heart was in his mouth.
And that was not long after the divorce. Him and his wife split the house, he got the outside. She said to him as he left 'Don't forget to write' but why would he? It's a basic skill that most people know.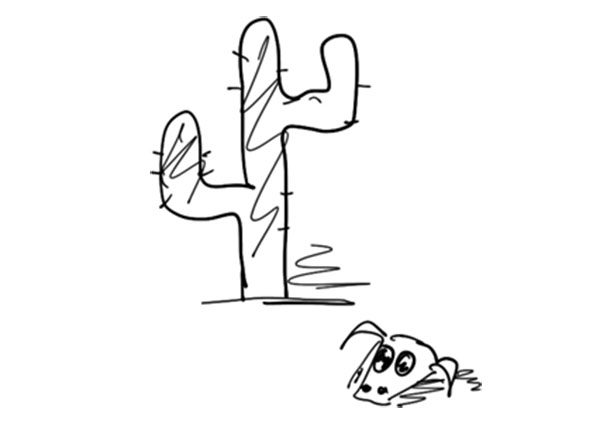 Diane stopped laughing about an hour ago, so I know I haven't got many left before she throws a turnip at me.
I leave it five minutes, and I pick up the local newspaper as a prop.
Me: You know the car park in town, the council say they're losing £10 million a year in unpaid parking fines. I've just emailed them and told them to half the cost of the fines and they'll only lose £5 million. And Craig from the butchers phoned them up and said 'I want a skip outside my shop', they said 'we're not stopping you.' They'd just come back from a once-in-a-lifetime holiday and they said, never again…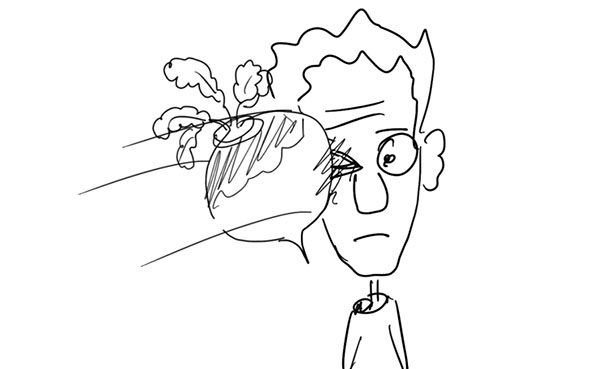 Anyone who says an onion is the only vegetable to make you cry is wrong. The next morning all I got for breakfast was some sugary cornflakes, it was a Frostie reception…
Just wondering, did you know Gallileo was just a poor boy from a poor family
Remember when we used to throw Scrabble tiles out of the window…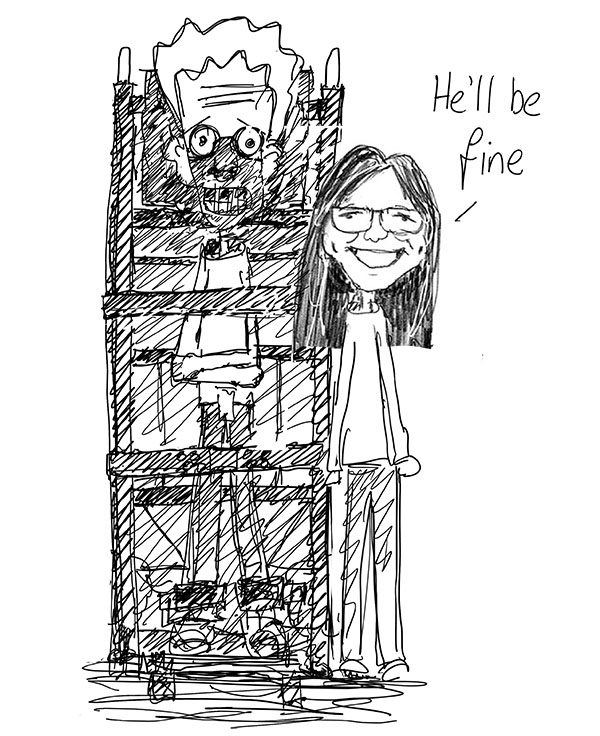 Have a great weekend and don't lose an i, that's the word on the street.
Take care and all the best,
Ian
(If you want to leave a comment below, that would be great)
21 Oct 22 – Run down by a train