14 Oct 22 – Spa Day
It was our daughter's birthday last week so we had a spa day.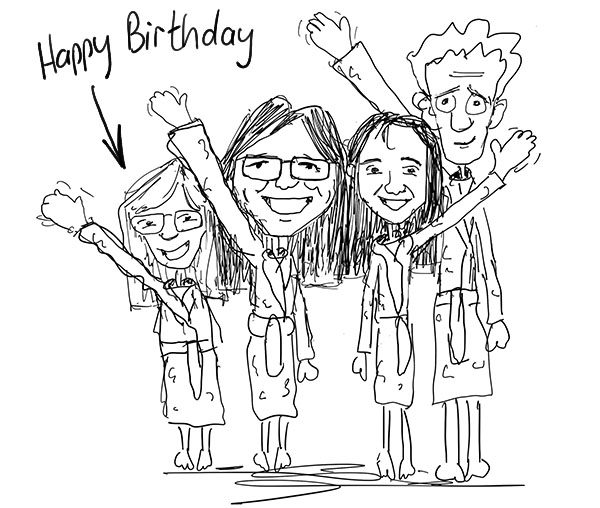 I haven't been to many spa days in my life but I was excited about this one. I was going to be taken on a journey of the senses. I was going to be holistically purified and my body and soul exfoliated to achieve a state of relaxation and peace only achieved once before in human history by the fabulous George Harrison in India in 1968.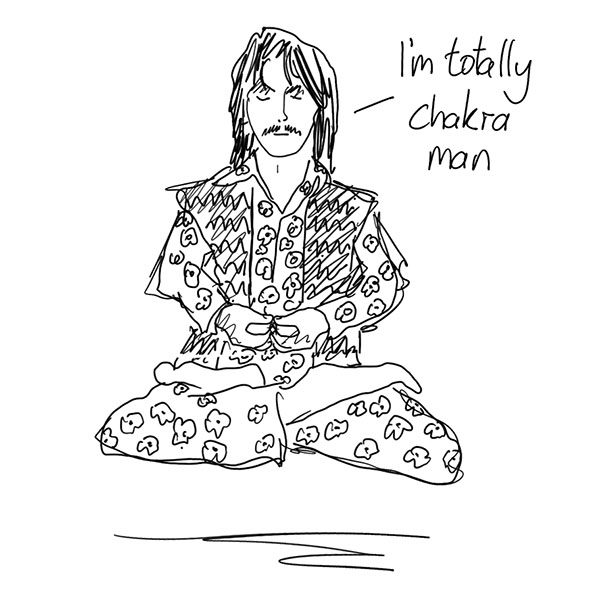 We had to be there for 9.00 am, so, to increase our chances of spiritual contentment, we handbraked into the car park at 9.15 am and sprinted up the gravel path in the pouring rain.
Inside the receptionist looked a little less than zen: 'Quickly get changed, go, go, go…'
I was given some fluffy things and ushered into the men's changing room, Diane, Han and Jen were ushered into their changing room.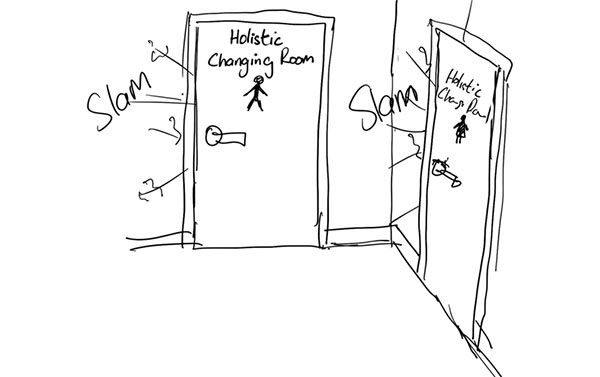 Not sure about you, but I thought doing something quickly meant rushing about in a speedier way than normal. This is not the case. I was standing out front in my dookers (does anyone in the world also call swimming trunks dookers?) and fluffy stuff, for the exact amount of time it took the receptionist to look at her watch seventeen times and say 'you've only got the treatment room till 10' six times.
After the world had turned on its axis several more times, my family emerged.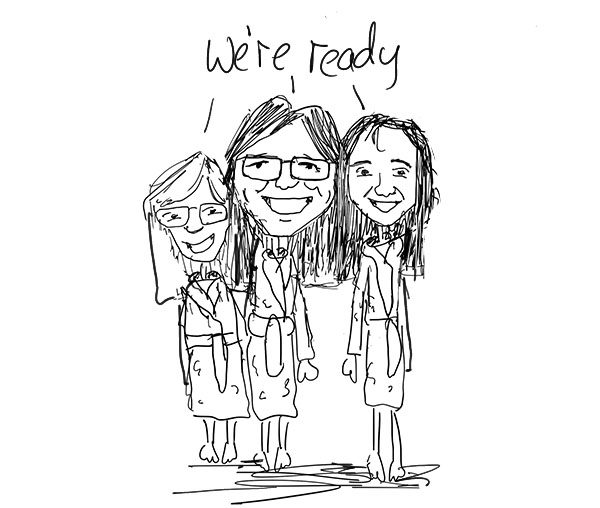 I made a note to sit down with them and clarify the phrase 'get a flippin' move on'
A Relaxation Expert appeared and we were ushered again, I think I need to add a 'p' to the word ushered because pushered seems closer to the truth as we were shoved into a small room down the corridor.
'Okay, firstly you need to….' then words came out.
Remember the Farside cartoon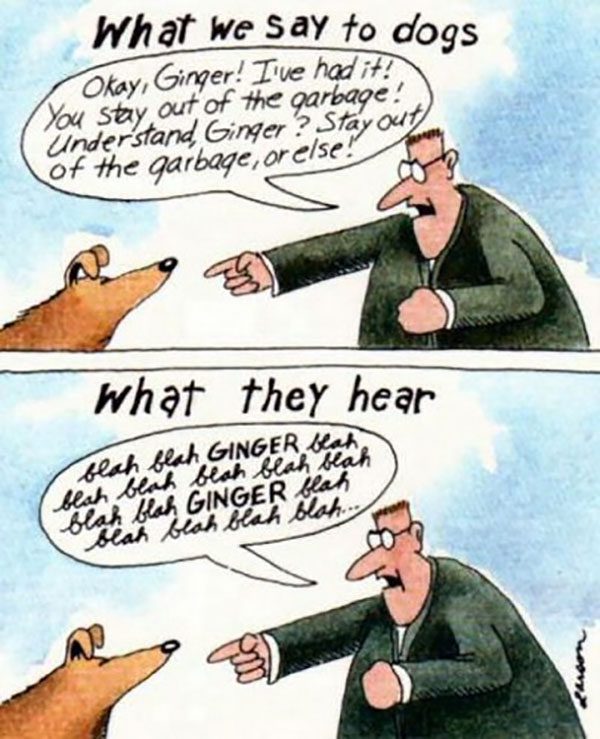 That's how it was. Words were spoken and then the Relaxation Expert left.
Both daughters and wife had understood every word.
'Rub this on your skin, you daftie,' said Diane.
I was given a handful of tiny sharp things that I had to rub vigorously on my skin. It was pink Himalayan salt, apparently, and its purpose was to remove all the dead skin from my body. It turns out most of mine's dead.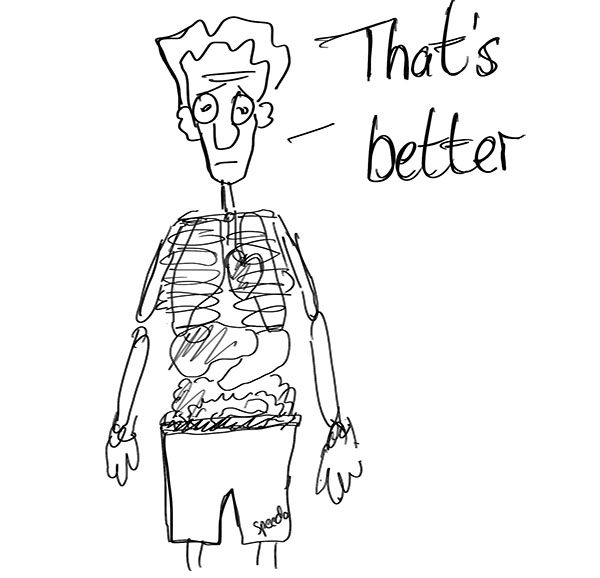 'Get in the shower and wash it off and then rub this on.'
What? I was thrown into the shower and then given a bowl of, what looked, to the untrained eye, like mud.
'It's purifying mineral-rich lava clay from Tibet, just rub it on and get in that room over there.'
I smeared on the mineral-rich whatever it was and entered the inner chamber.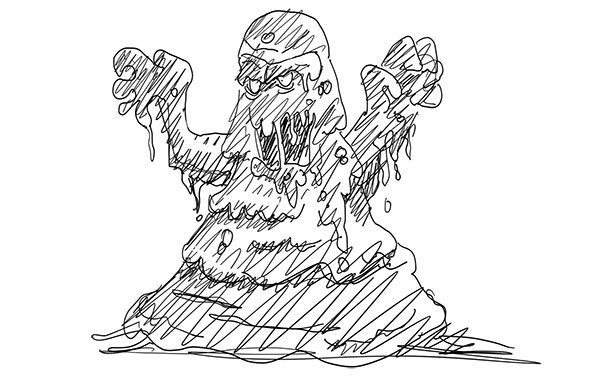 Inside was a boiling hot steam room where we could sit for 20 mins and let the stingy mud melt into our eyes.
Extract from the brochure: 'This is a traditional Arabian cleansing ritual, a blissful haven that will transport you to exotic climes, soothe your mind, boost your circulation and ease muscle tension.'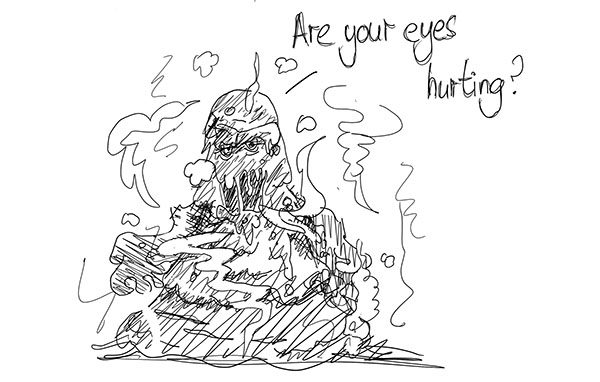 Then, after about 5 minutes (because we were late), tropical rain started to fall from the skies to wash away our worries and pacify our weary souls.
We exited the chamber, and were forced by a CAPITALIZED SIGN to shower again. At this point, my body had taken on dangerous amounts of moisture causing a few extra wrinkles to appear.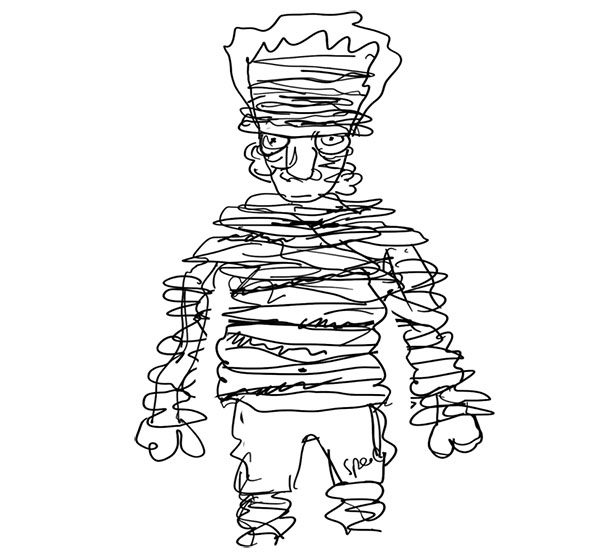 And that was before a thick application of luxurious moisturizing lotion from the rich fertile environs of, I don't know… Superdrug.
There was a knock on the door. It was the Relaxation Expert again.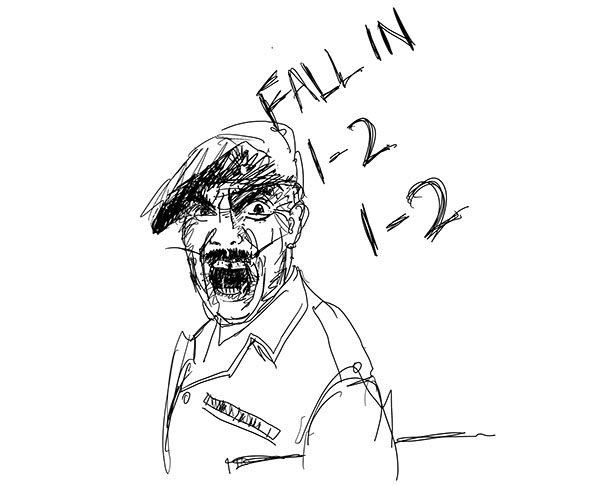 We were marched out, down the corridor, and into the Tranquility Room. Here, there were fleecy, snuggly beds to lie down on in front of a roaring fire. I'm starting to sound whingy again, but the problem with the beds is that I found them very uncomfortable. The reason being, there were already people on them.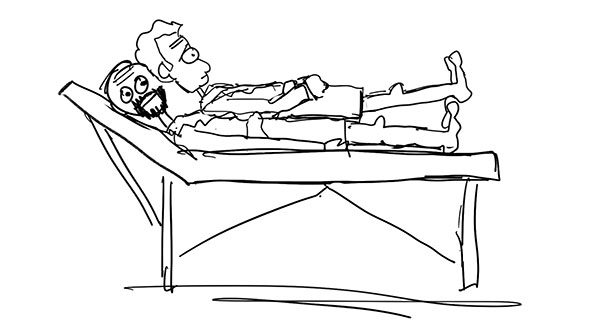 We stood around looking sad for a while until people were called away for their treatments, and then we jumped on the beds to let the serious relaxing begin. The beds were all I'd hoped for…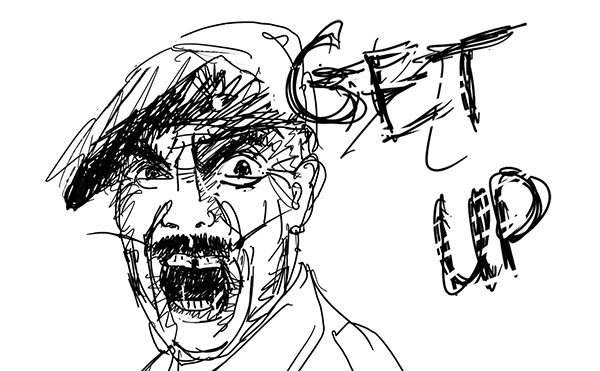 And we were off again.
The Relaxation Expert yomped us through to the main spa area. It was time for our Thermal Journey.

She began to talk again. As far as I could gather, there were a series of rooms to go in, with different types of purifying heat that would once again lead to serenity etc etc… Here they are:
Laconium,
Salt Steam Room
Rain Forest Shower
Aroma Steam Room
Thermal Mist Experience
Herbal Sauna
Finnish Sauna
Ice Fountain
I could've done all that, or I could've left that to the experts…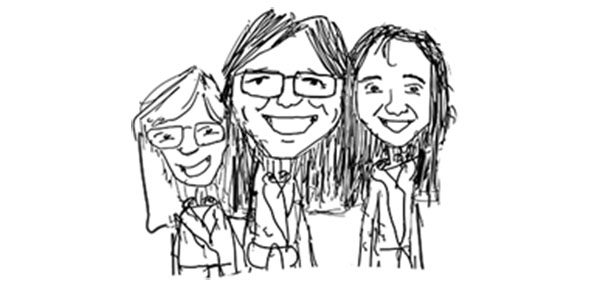 …and sat in the outdoor hydrotherapy pool with infinity edge hot tub drinking a couple of complimentary glasses of prosecco looking out over the lakeland fells.
Tricky one.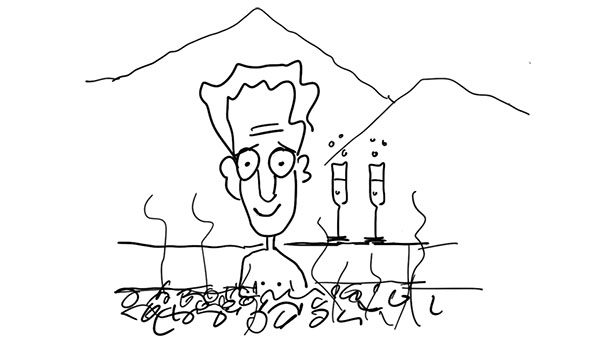 Note: Look how amazing my skin looks.
Have a great weekend.
Take care and all the best,
Ian
(If you want to leave a comment below, that would be great)