A Night in the Hospital
A few years ago, I was in the garden failing to light a BBQ, as well as simultaneously being a terrible parent – who said men couldn't multitask?

The Easi-Light BBQ was at the tense, dormant, unlightable stage, the stage just before I shouted a Norse curse and summoned lightning from the sky.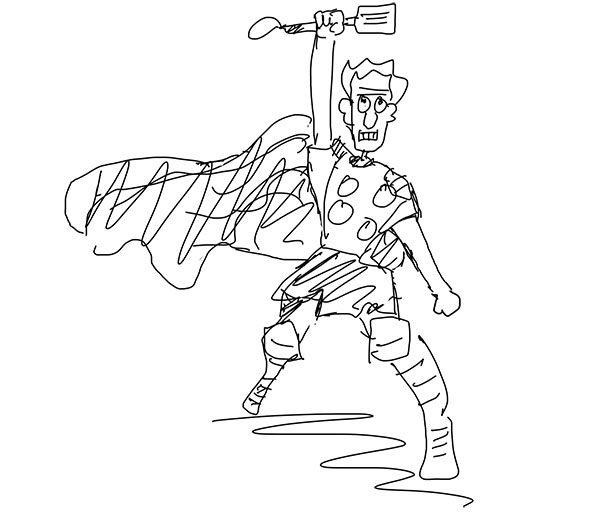 So I was a little distracted.
Seeing I wasn't looking, my daughter, Jen (8 at the time) decided to adjust the height of the net on the netball stand. The net had been at that height for three years, but today was the day she decided adjustment was required. There's a peg you pull out, and then a big heavy metal pole, carrying the net, plummets to earth until the metal ring near the net smashes into the metal ring near the peg.

Instead of reading the instructions for adjusting the height, she must've skipped to the appendix.




So, the burgers remained raw and now we're on our way to A&E.

And to be honest it was touch and go which daughter we were going to A&E for.



I don't know if you know this, but if you shove as many haribos into your mouth as you possibly can, that cures thumb fractures. That's what, I'm assuming, was the thinking in the back of the car on the way through.

A&E was busy, the corridor had stretchers in it with people groaning. This is how my eldest daughter, Hannah, remembers it several years later.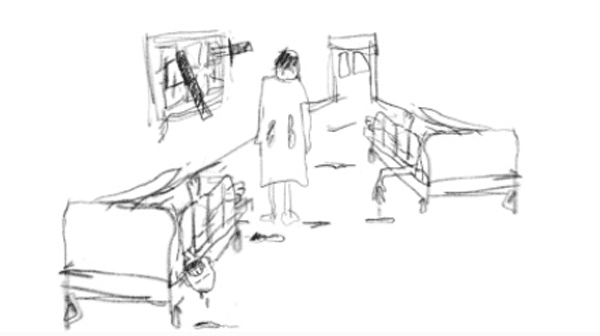 We sat next to a family whose two-year-old daughter had swallowed a 20p and they were waiting for an X-ray.

The father of the 20p girl decided to tell us a cheery story about the time he got run over and mangled by a tractor. His guts got ripped out, and he had to spend the whole night on a hospital bed with his entrails lying beside him before the doctor came.


The level of detail was astonishing.




Sorry NHS. I can't vouch for the accuracy of the story, but he kindly showed us the scar and the tractor tire marks across his chest.

Six hours later, which is how long that tractor story took him (that man knew his entrails) Jen got her x-ray and thumb bandage up.

As we were leaving, I heard Mr Entrails talking to his child.




Is it bad that that really cheered me up? We'd been there for 6 hours for a fractured thumb, he'd been there for more than 6 hours because his daughter didn't swallow a 20p.

I went out thinking, well that wasn't a wasted night.
As we left, Hannah noticed a nurse in a cubicle.

Unbelievably Hannah now works for the NHS.
Take care and all the best,
Ian
(If you want to leave a comment below, that would be great)