22 July 22 – The Kennels
This week we put Norman in the kennels for the first time.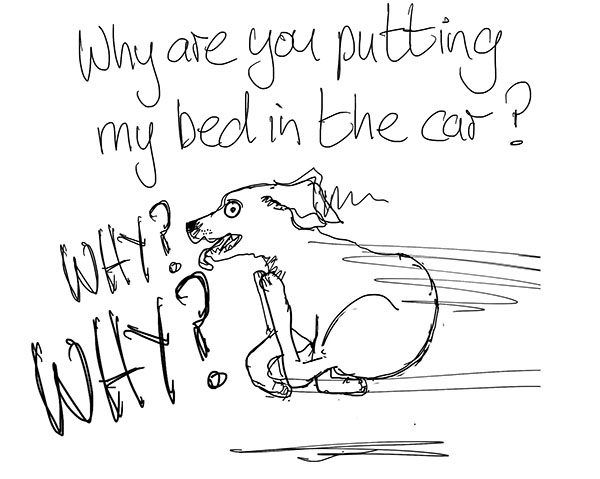 He doesn't like it when we move his bed and he thinks running around at extreme speed will stop it from happening.
I have to admit (and this is pathetic, so by all means think that it is), it was like another first day at school experience with the kids.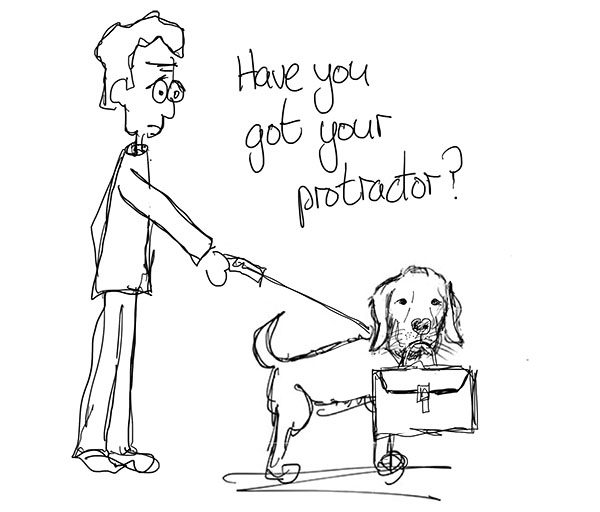 It was only one night, so we told ourselves 'stop being so ridiculous', combed his hair, sharpened his pencils and set off.
We were told by several people that the kennels were brilliant and their dogs 'absolutely love it there' so I was expecting shampooing, waterslides, and endless fields of daisies and butterflies – a concrete box in a darkened room was a bit of a letdown. But then I realised, that's what dog owners tell themselves.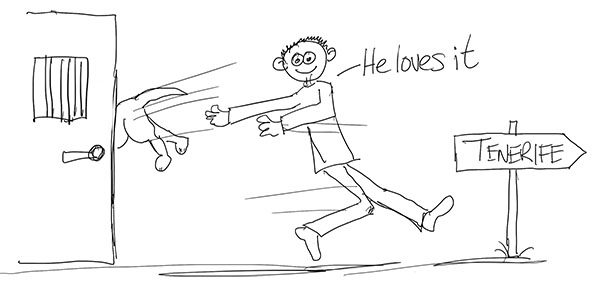 And I totally agree with that. Santa, Tooth Fairy, alcohol is bad for you – the world is run by these lies.
On the whole it was a bad day for Norman. Earlier in the day I took him for a long walk to ease our guilt. He met another labrador called Chester and they played together for a while, just long enough for the owner to tell me how Chester used to be rude with other dogs until they got him chemically castrated and now he's really…
It was at that point that Chester overcame the constraints of his chemical castration and Norman was put through a series of humiliating acts that could easily be described as 'rude'.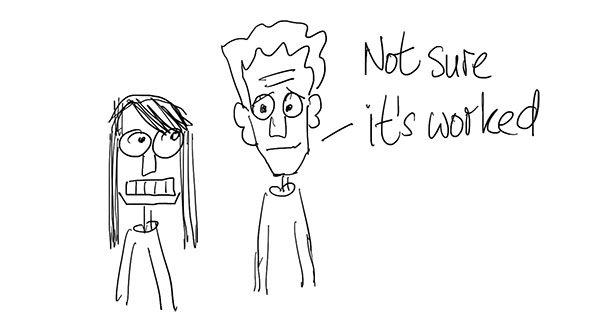 And Chester wasn't a sensitive lover, no candles or Barry White… or any regard for which way was which.
If that had been me it would've been years of therapy to overcome the trauma, Norman trotted off afterward with an unwritten agreement that we should never mention this again (Norman doesn't realise I blab everything on the newsletter).
After that, Norman's day got even worse. We got him settled into his cell, sorry cubicle.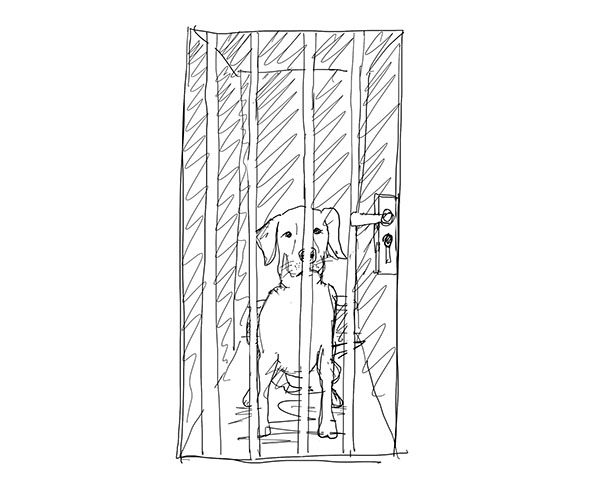 Norman (Stanley Fletcher), you are a habitual criminal…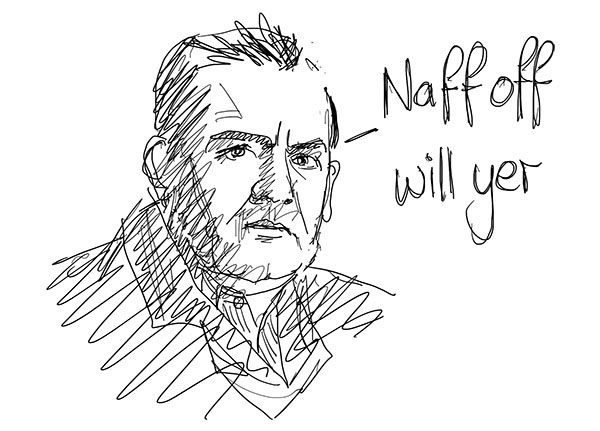 Coinicidently, when Norman's in the garden talking loudly to Toffee, his friend next door, I do often shout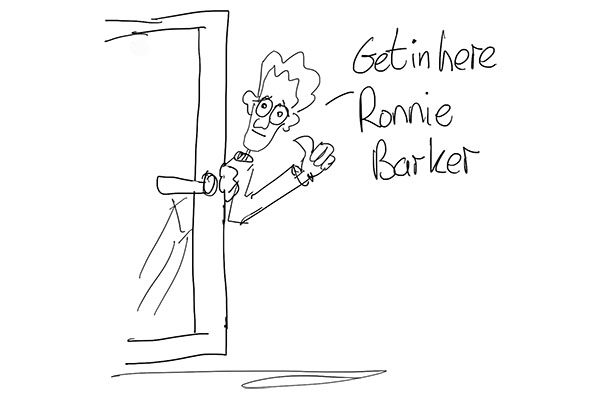 So we left him for the night and went to my daughter's graduation in Lancaster on the hottest day of the year. Here's a thousand of us in The Great Hall.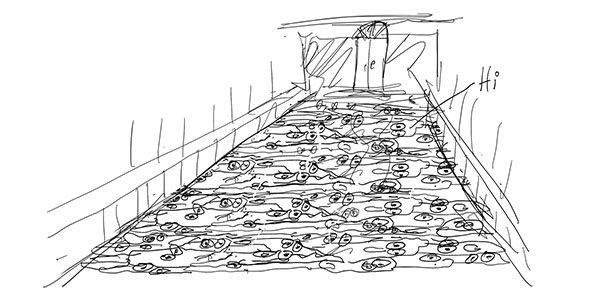 Yes, I'm Cumbrian and pale blue by nature so I'm allowed to complain about the heat. Look what happened on Tuesday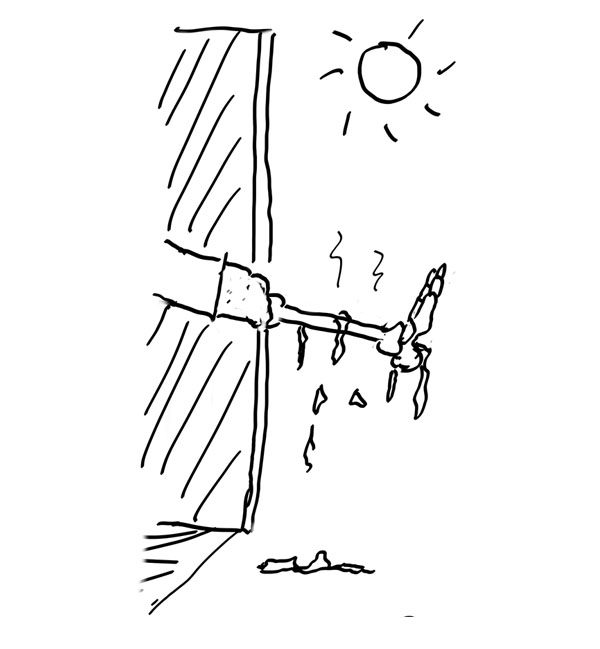 Well done Hannah, by the way, it was a proud moment. Here's a photo I took of her and Jen outside when I'd solidified.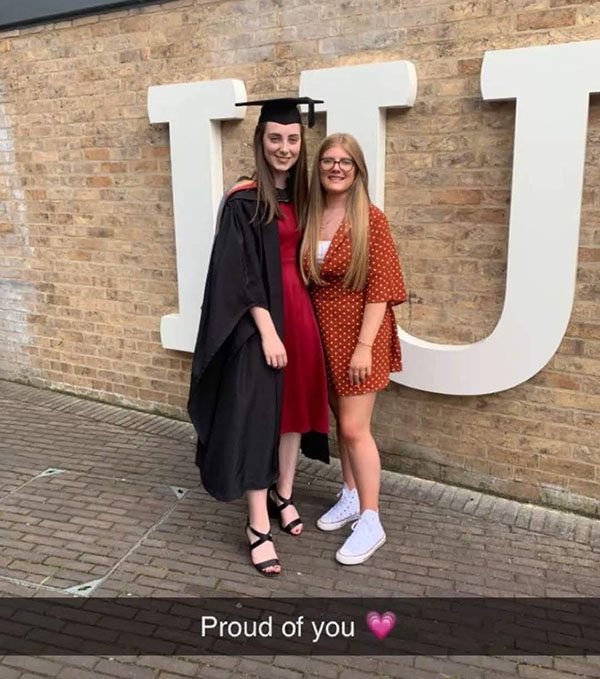 After a night out in Lancaster, we picked up Norman the next day, and I discovered another one of those lies that people always say.
Kennel Owner: 'He had a lovely time, really enjoyed himself, the big daft lad. Didn't you Rocky… I mean Norman, didn't you big guy, boodebooodeboo'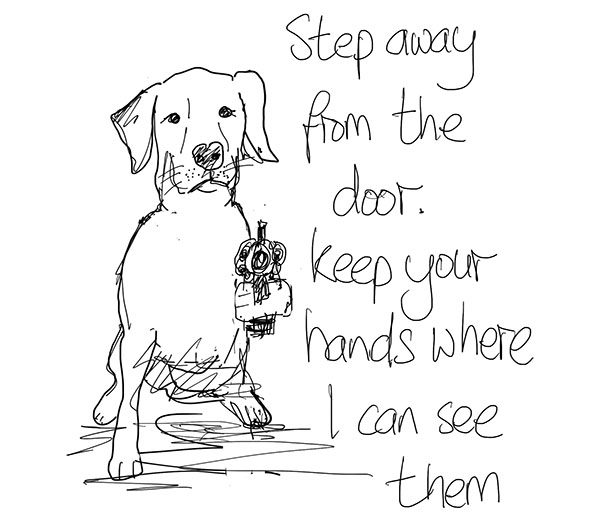 Norman ignore us in the car and it took him a full day before he dug a sock out of the washing basket.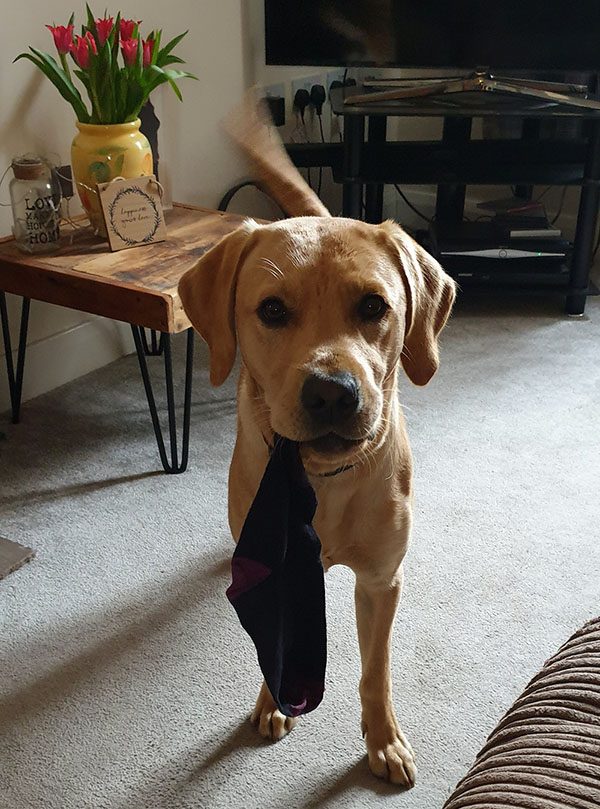 He's all right now, the big daft lad, boodebooodeboo.
Have a great weekend.
Take care and all the best,
Ian
(If you want to leave a comment below, that would be great)