29 July 22 – Mumbling Americans
I watched The Batman the other day. Firstly I would like to give the Caped Crusader some crime-fighting advice.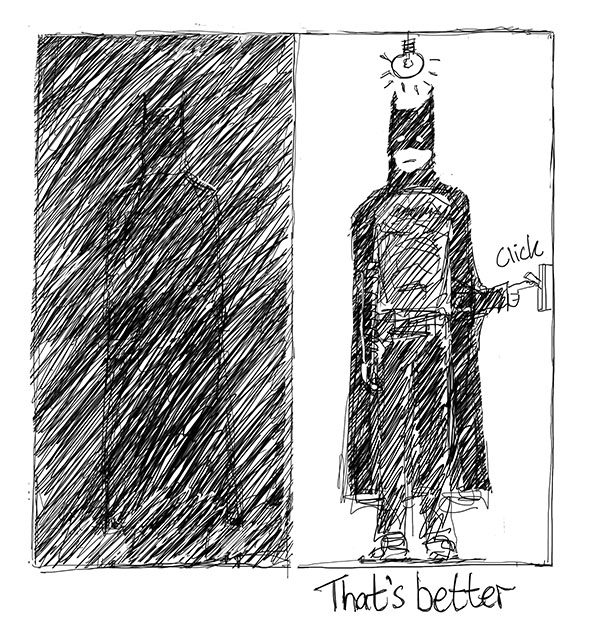 I had to shine a torch at the telly to see what was going on.
Gotham City has solved the energy crisis by not installing light switches. On the downside everyone's banging their shins and being killed by baddies who laugh a lot.
And then my sound bar started playing up.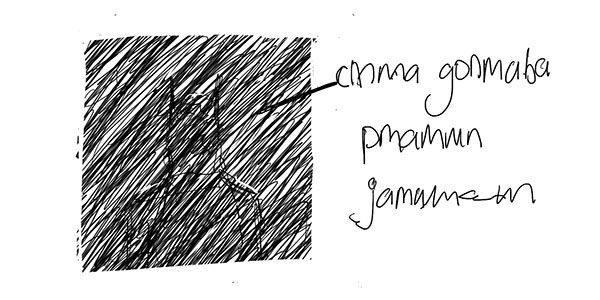 What was that? Commissioner Gordon munched a jam sarnie. Can you rewind that?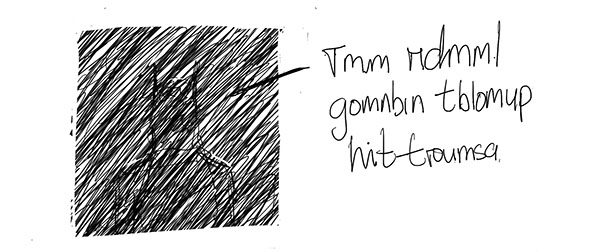 Wait, sorry, The Riddler's going to blow up his trousers?
HOLY CAN'T-HEAR-A-THING, WHAT ARE YOU GOING ON ABOUT?
I can't understand deep mumbling American voices, there I've said it.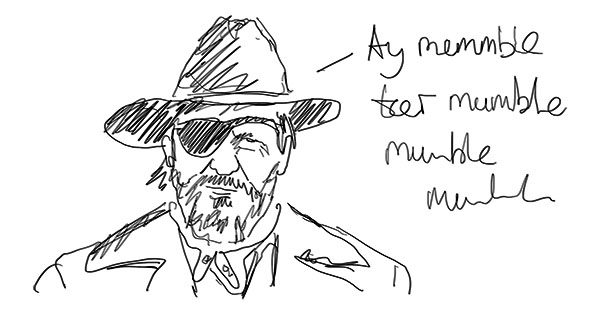 And I can safely say I didn't understand a single word Jeff Bridges said in True Grit. Hey Jeff, here's what I've got to say to you
'Spemmblle up amdd stommmnmn mummmbblleeing.'
And I really mean it.
As for Clint, he sounds like he needs to cough up a greeny and Sly says whole paragraphs as a single word after two bottles of wine. I don't know whether I'm losing my lower range but I need the voices to be slightly higher pitched.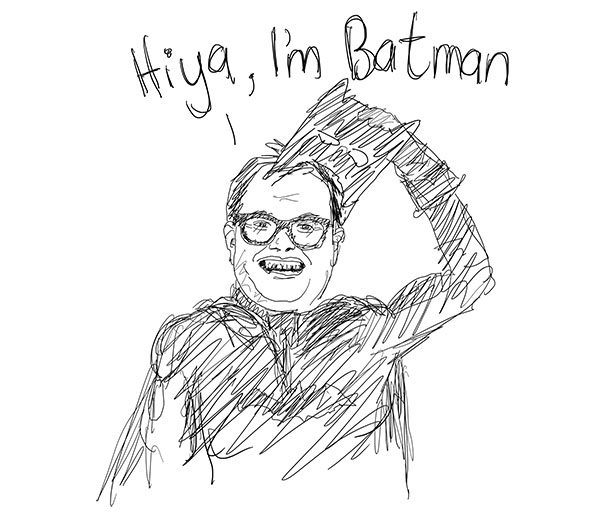 But I suppose if it's good enough for Bruce Wayne and Rooster Cogburn, I thought I'd give it a go.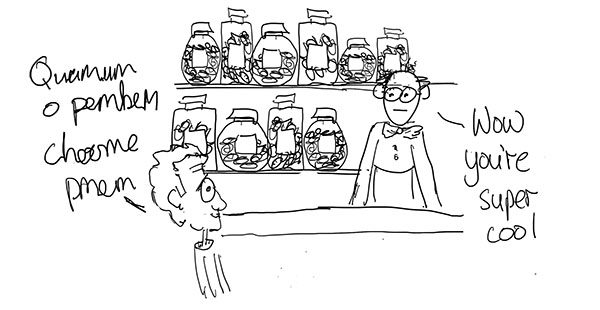 I got a quarter of pear drops for free because Mr Sherbet thought Clooney had just landed from Beverly Hills.
Add the mumbling to the fact that every other American film is a courtroom drama.
'Did it look like <mutter> victim was visiting Mr Mumble on…'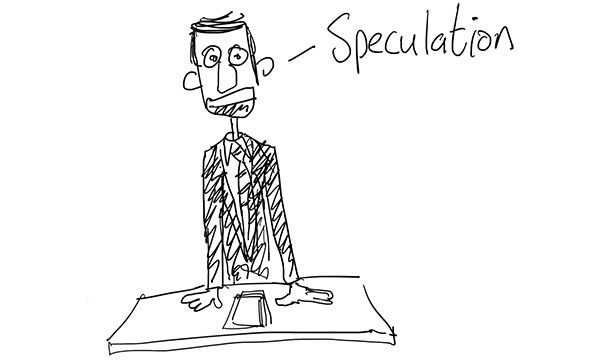 'Sustained'
'Was Mr Mumble…'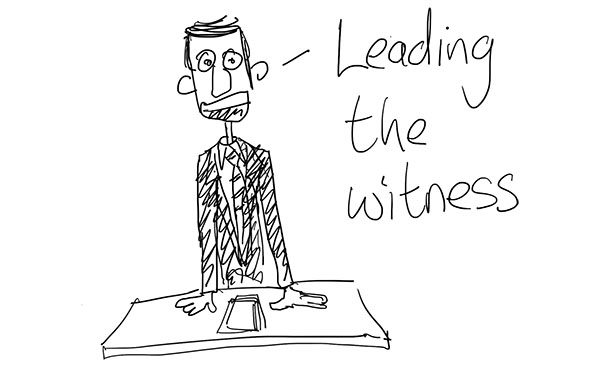 'De facto, counsel, don't mutteringly make me acquit the inaudible word.'
'The defendant has a criminal record…'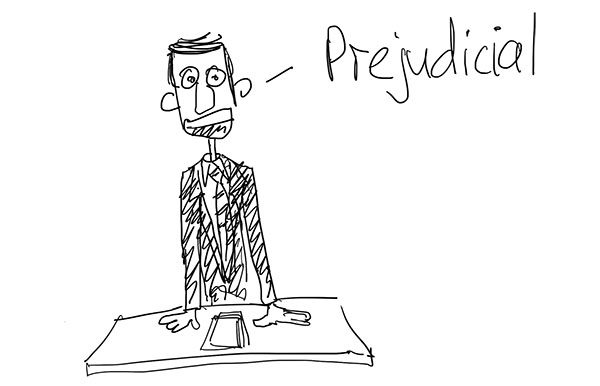 'Take the plea-bargain…'
'My client has the right to a series of muffled words, otherwise I'm taking the fifth.'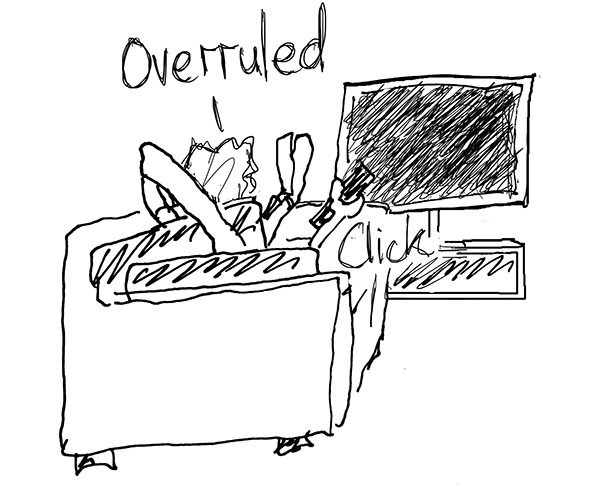 Can't be bottomed with all that. I'll binge the rest of it when I get into Stanford and ace my American Law Degree.
But what's worse than mumbling and jargon?
Mumbling, jargon and this: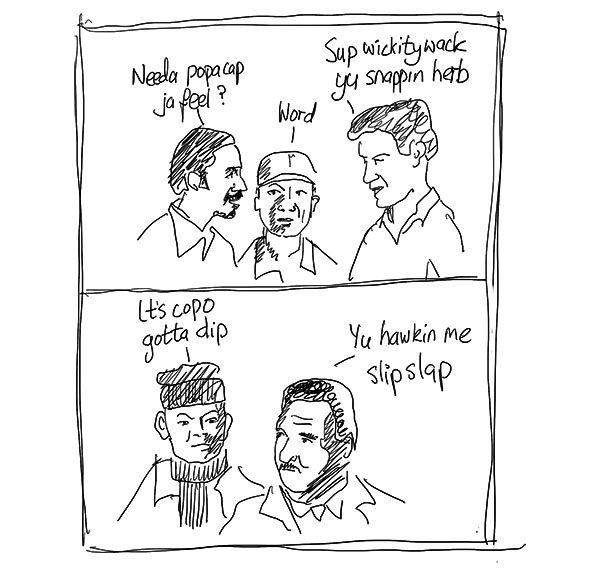 The Wire. I don't know about you but I can't ever remember being a drug dealer in Baltimore, so the realism of The Wire, although brilliant and everything, made me want to ride the wave of a dinkie dow, ja feel. I lasted 6 episodes then swapped my telly for 50Gs of tweak and a wheelbarrow of scooby snacks.
Please note: I don't know what that means.
Let me know if this is just me and I'll gladly head off to speak-up-will-yer.co.uk. Or alternatively, I'll do what me mam does and complain the world's gone a bit quieter.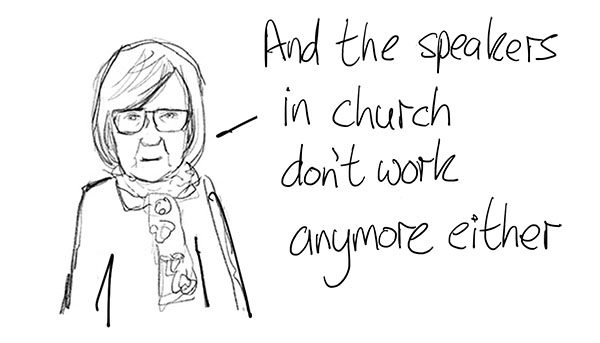 Yes, they do Mam.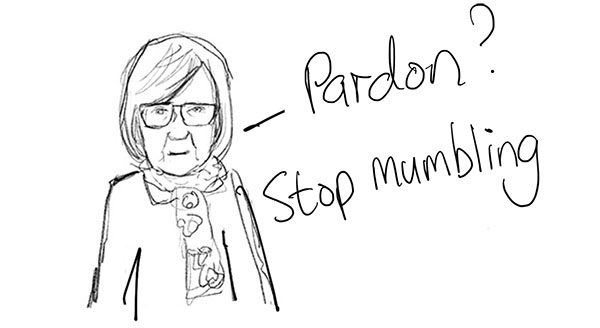 She doesn't watch American telly so doesn't understand how incredibly cool I've become nowadays.
So 'uppmmble yerr piimmbbleeem'
Don't worry she won't hear that.
Have a wickitywack weekend.
Word.
Ian
(If you want to leave a comment below, that would be great)
29 July 22 – Mumbling Americans