Just thought I tell you about a few things from my childhood that I know to be absolute fact and incredibly useful, just so they can help you in your life.
Before parents cared and stairgates, stairs hurt.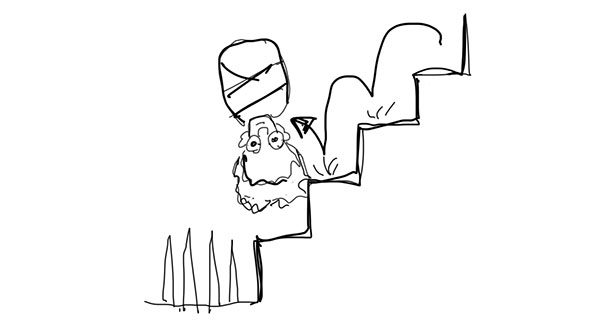 The word 'quadruple' is the scariest word in the English language, especially when it comes before Biology and it happens on a Friday afternoon.
Mothers knitted jumpers out of barbed wire instead of wool. And they made the neck hole too small causing the barbed wire to slowly slice off your head until you got to the end of the street and took it off and stamped on it.
Discovering you can't fall over is a powerful thing. The man in the shoe shop said to me with a jovial smile: 'With those big plates of meat you'll never fall over, will you?' and I thought you're right, so I never did.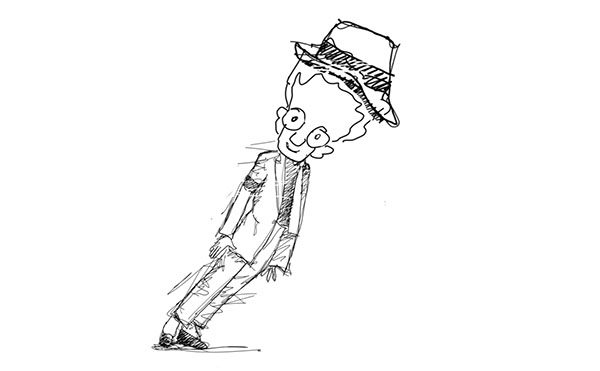 Totally destroying your big brother at Subbuteo makes your right eye hurt and swell up a little.
In the cinema, having a head that was still way too big for your body got you punched.
School ties aren't designed properly for storing mice.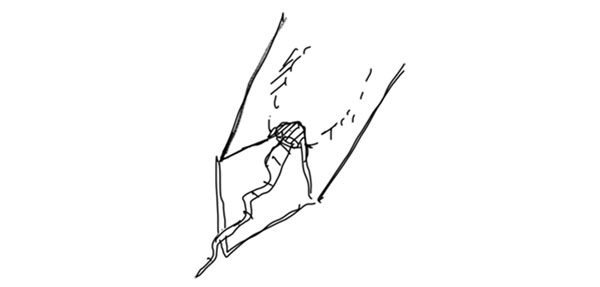 Throwing stones at each other in the park was fun. Note: a trip to the hospital with concussion isn't.
If you eat chocolate during Lent, you burn in hell for all eternity (still do, says me mam).
Picking your nose is fun (still is).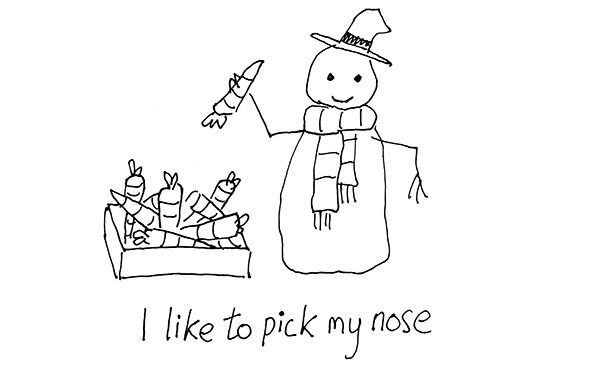 Lions live at the bottom of your bed and aliens sleep next to you.
Don't let the fact it's a complete stranger's garage stop you from making a camp from stuff you find in his open boot.
Standing in front of a golf ball traveling at 100mph makes you fall into some handily placed nettles and not wake up for 6 minutes.

Werewolves are real and live at number 27. There's a slight chance it might have been a man with a beard in the window and the next day his similar-looking dog, but that doesn't make sense.
Saying Bathenswaite Lake instead of Bassenthwaite Lake really annoys your mam (still does, confirmed yesterday).
Cycling in the dark with golf clubs on your handlebars and a football up your jumper with no lights was encouraged, especially when your parents were busy watching the Onedin Line,
You had to pay to get in your big brother's room to play on a pool table that was half yours (1 refresher).
Gravestones are great for drawing wickets on. And if the ball is wet you can tell you're not really out and your brother is a big fat liar.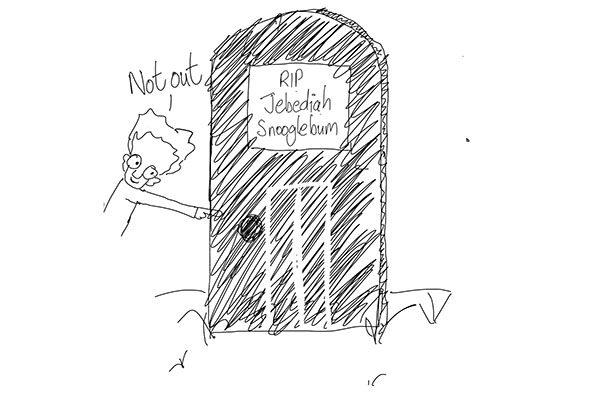 Sorry Jebediah.
Playing the violin was cool, if you like getting whacked with the bow at playtime.
Brown things you found on the floor in the park were edible when your mam was busy talking to Mavis.
I hope that helps you going forward.
Have a great weekend.
Take care and all the best,
Ian
(If you want to leave a comment below, that would be great)
Lifechanging Childhood Discoveries