Norman's Walk – Feb 2023
I thought I'd give you a break from Norman's Walk (the story), so I could tell you about Norman's Walk (the reality). Here's what we've been doing this month.
Firstly, there's been another statue unveiled in another local park, this is getting embarrassing, it really is.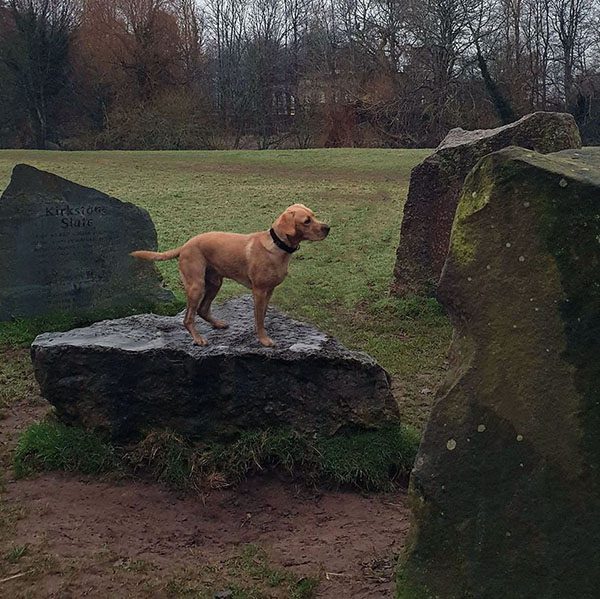 I'm not sure how to keep his ego in check, he thinks he's some sort of superhero whose poo comes out pre-bagged.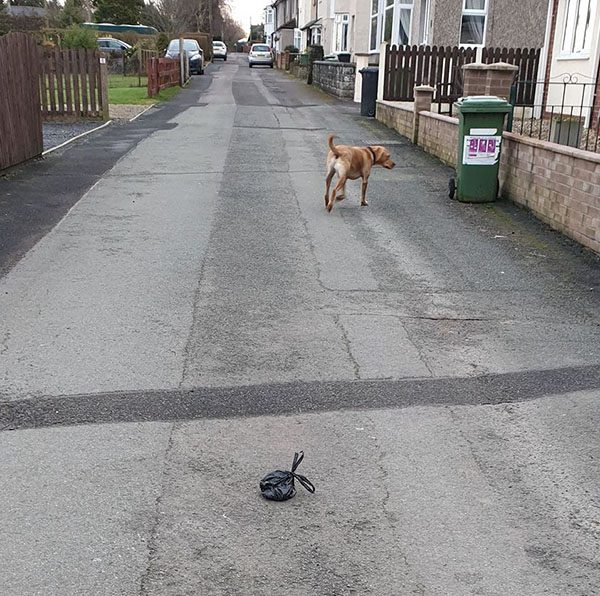 If only that would really happen.
Before we get started with this month's adventures, I'm going to really get on your nerves and stick this in your head for the rest of the day.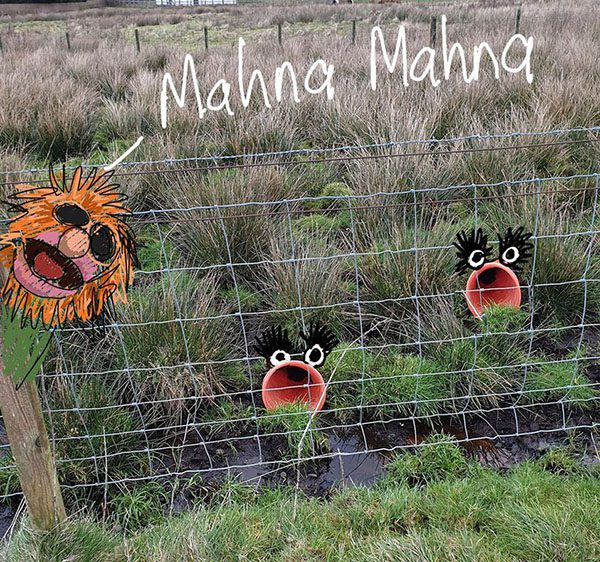 You're welcome.
There's been more strange goings on this month, starting with this character moving into the neighbourhood.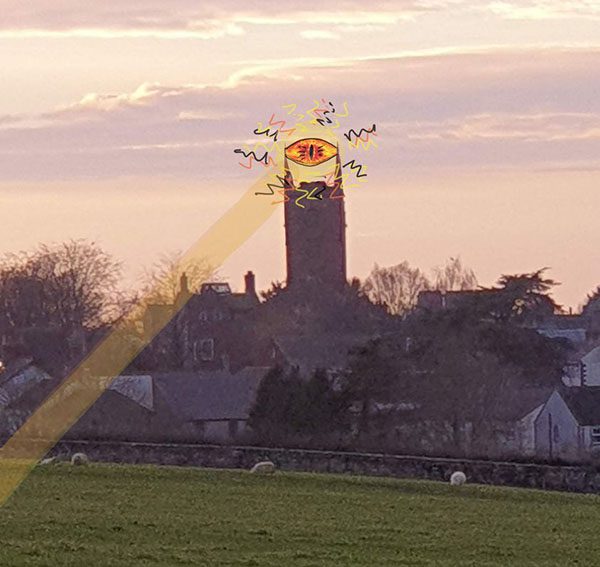 It's a right pain with that shining in your windows all night, but spare a thought for the house next door.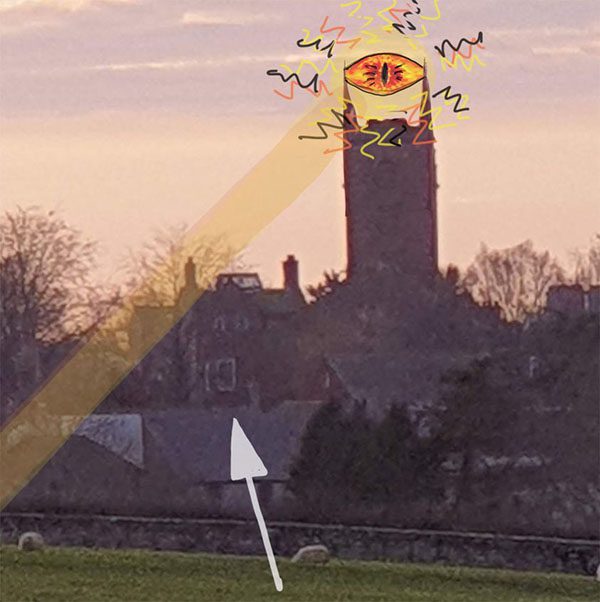 So terrified he's put himself up for sale.
Remember Norman found Mick Hucknall's hair last month, look: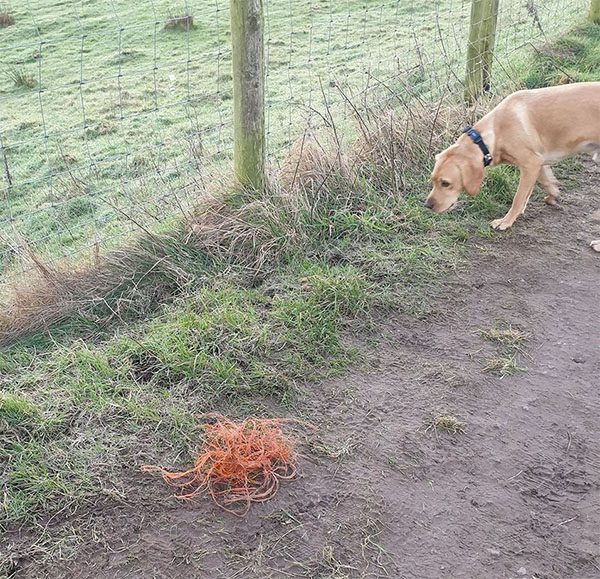 Well, Mick wasn't happy and he's been sneaking around and following us everywhere. I can see you, Mick.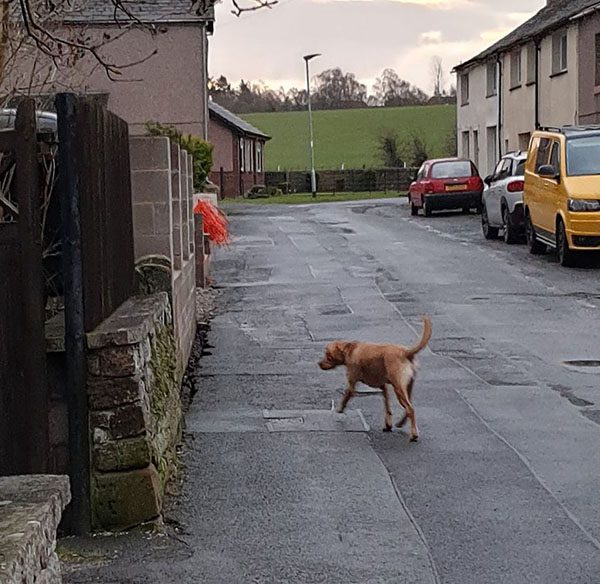 And it got even worse mid-month when he actually assaulted Norman and thought it was funny.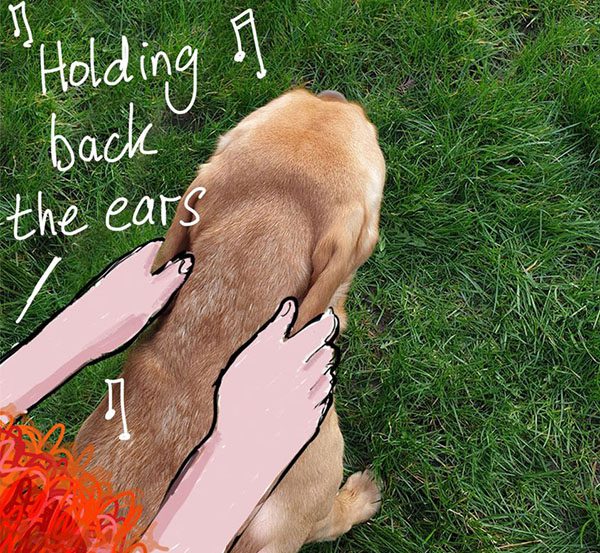 Ridiculous. I almost phoned the police but how are you supposed to do that with BT's new telephone box placements?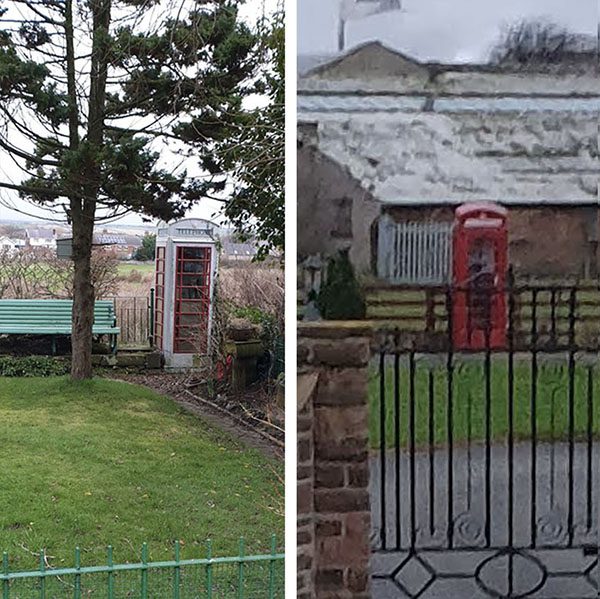 Climbing into people's gardens to make calls is a bit inconvenient. So I shouted at him instead.
I said 'Hey Mick, are you talking to me or… ??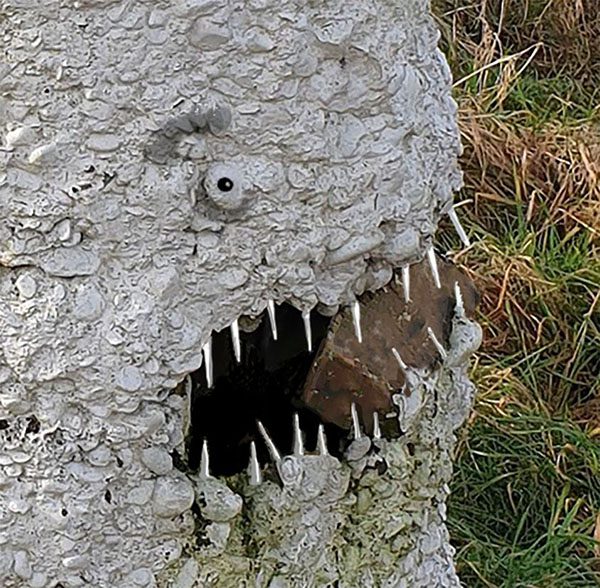 Never saw him again after that, thankfully.
There's been a few odd-looking creatures knocking about, look at this one: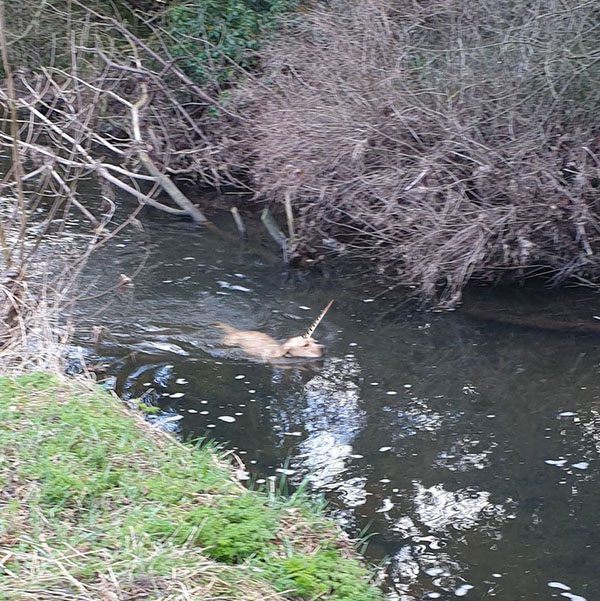 The Normwhal (thanks Ange for identifying the creature) – but be careful, can be very silly when approached.
Saw the Mountain Wall Chomper this morning. Bit smaller than his coastal cousin from last month but still a messy eater.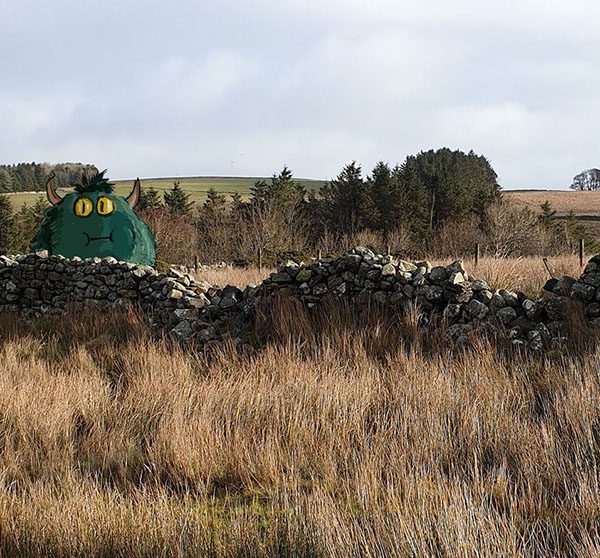 The most unappreciated creature of all is this one – The Bridge Keeper Upper.
You can only just about see it because its camouflage is amazing and you only really get a glimpse when the light is just right.
Spotted a River Vomitter a couple of days ago.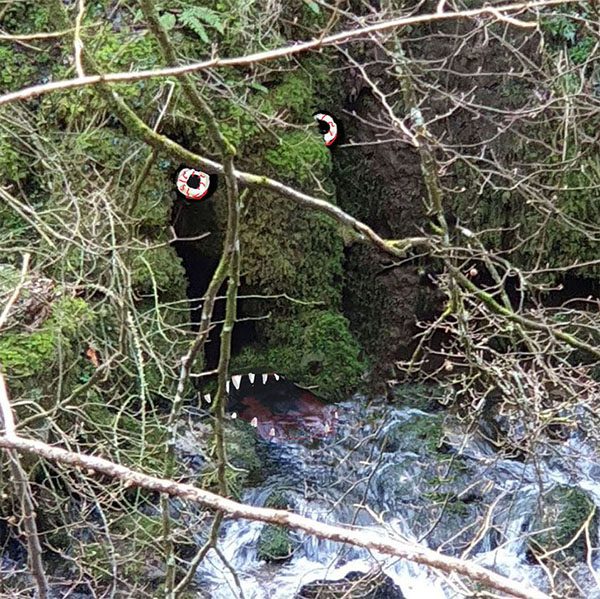 The River Vomiter is very greedy. It eats twice as many hydrogen atoms as oxygen atoms and makes itself sick. (I've really gone deep into the chemistry of this one). Big puking days can cause flooding.
Met a big Kiss fan.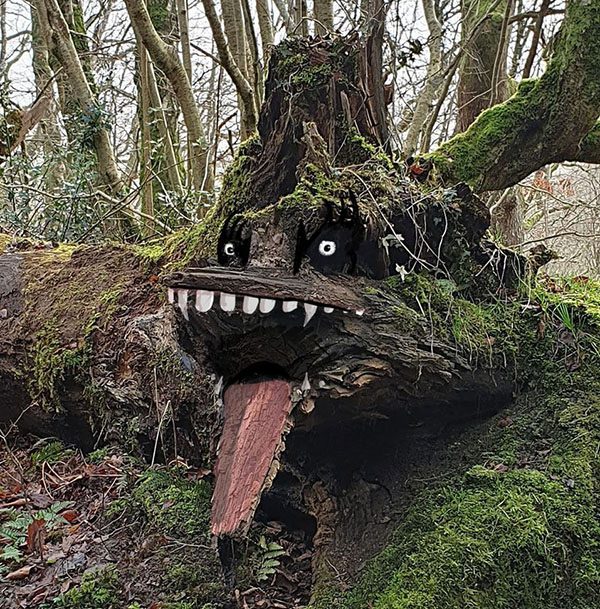 I hate it when the baby ghost-catcher dangles them on fences, unnecessary.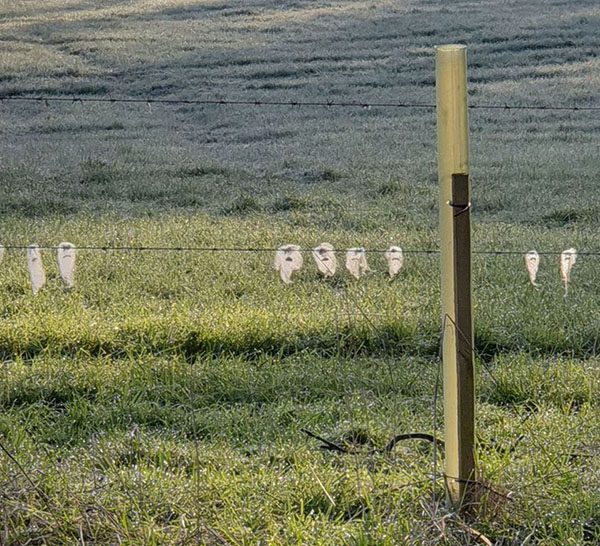 We spent quite a bit of time down on the beach, psssh-ti-coofing around.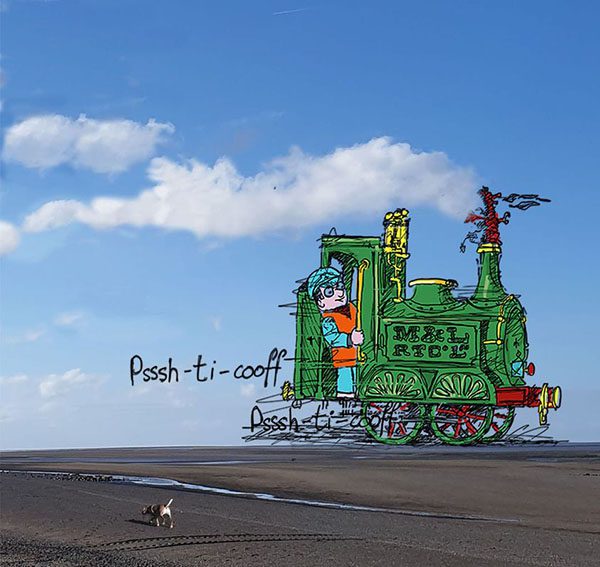 If you're wondering, the telly makes Ivor look a lot smaller.
It was a bit bizarre, but Julia Roberts was buried in the sand. The tide was coming in but she seemed happy enough so I left her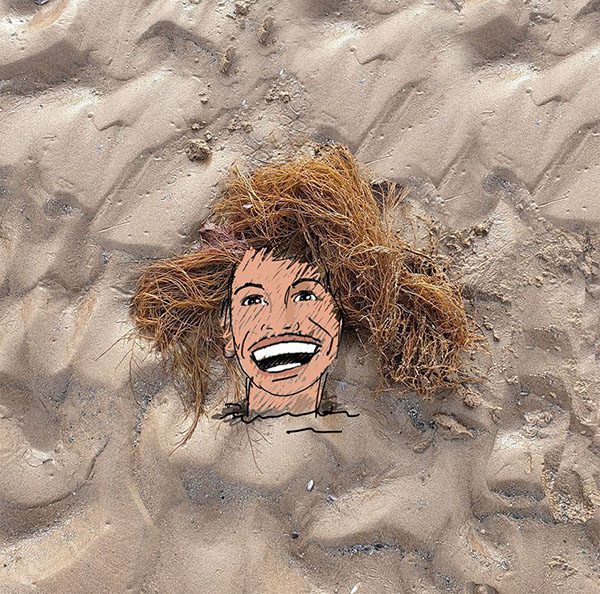 And then The Criffel Dragon reared its head. Norman wasn't a fan.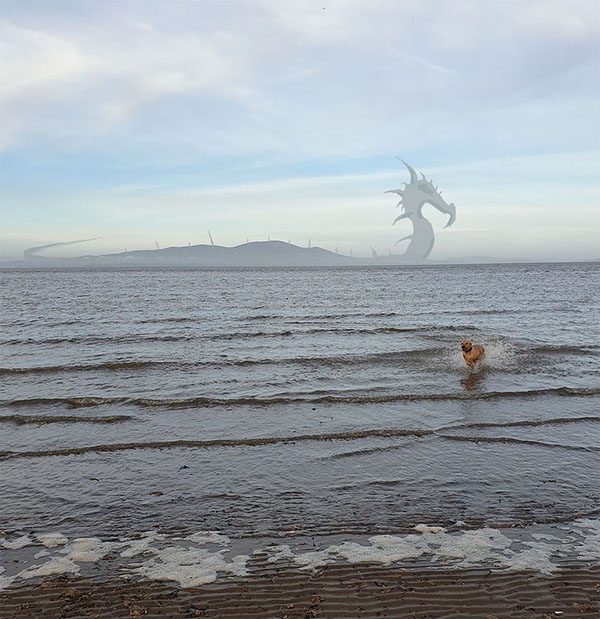 Luckily Thunderbird 2 was parked up with a brand new paint job, looked F-A-B. There was a pink Rolls Royce parked nearby, so I left them to it.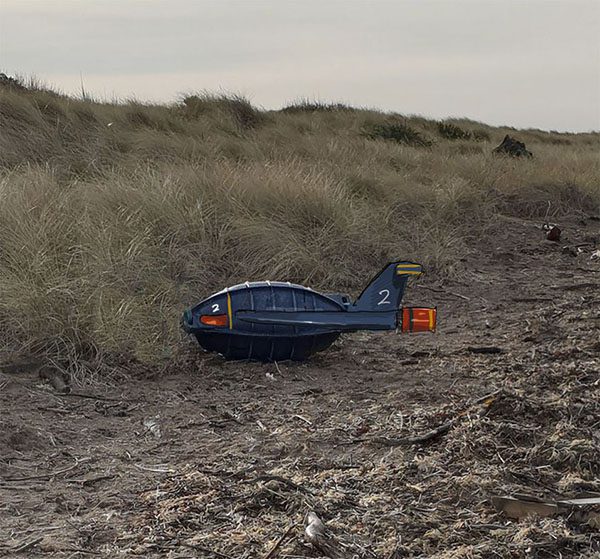 On the way back to the car, a couple of Norman's friends came out to play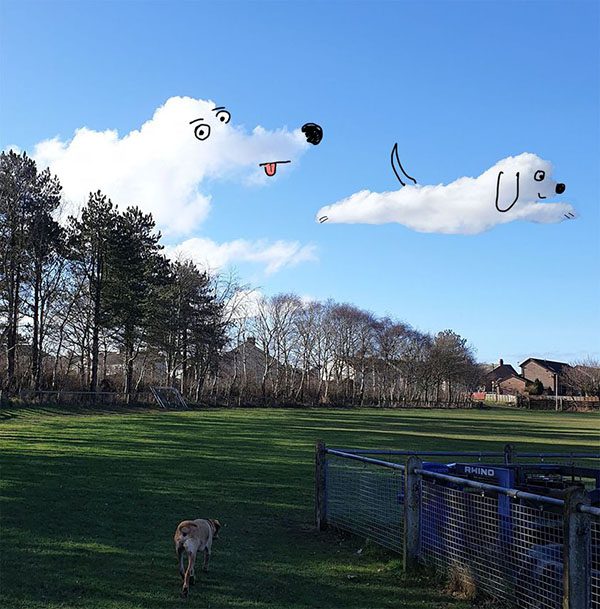 I'll leave you with my House of the Dragon Set Designer application: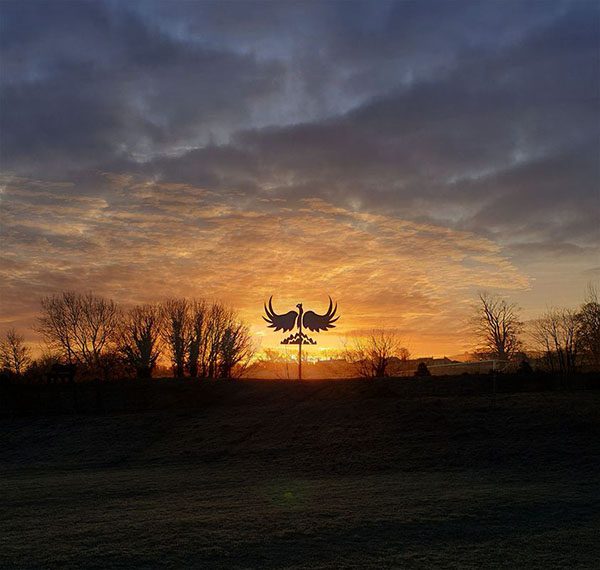 And a bit of environmentally friendly advertising.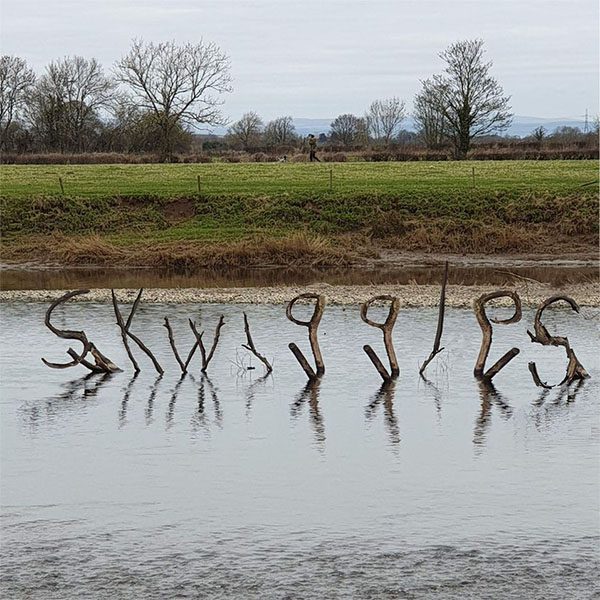 That's it once again.
Have a great weekend.
Take care and all the best,
Ian
(If you want to leave a comment below, that would be great)