19 Aug 22 – Florida
A few years ago we sold all our internal organs and robbed the local bank to take the family to Florida.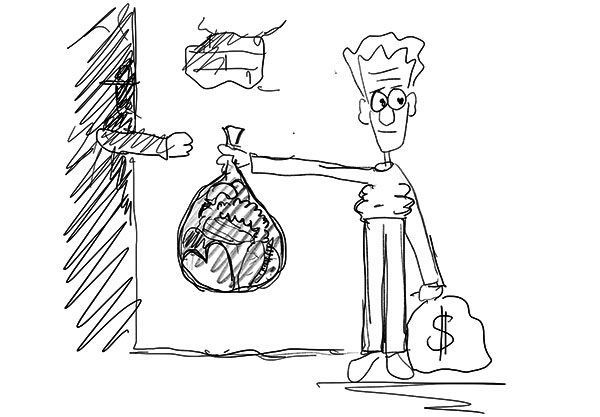 We booked all the sights, Magic Kingdom, Holywood Studios, Animal Kingdom, Universal Studios, and a dozen other places ending in Kingdom and Studios. We packed out every day of our two weeks.
We did this…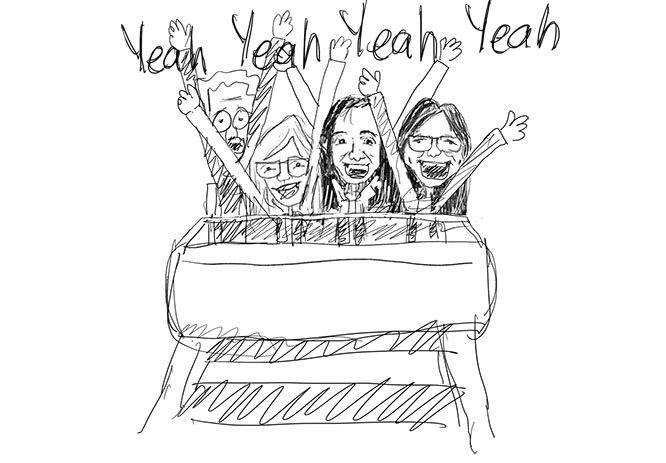 And this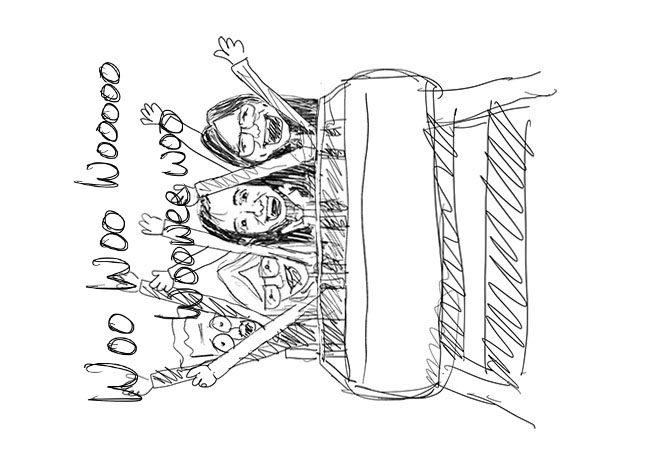 And this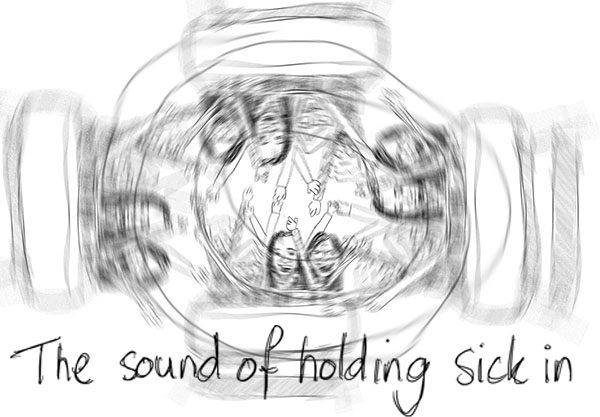 Six months later we were having dinner and I just happened to mention the holiday.
Me: 'What a great time we had, didn't we?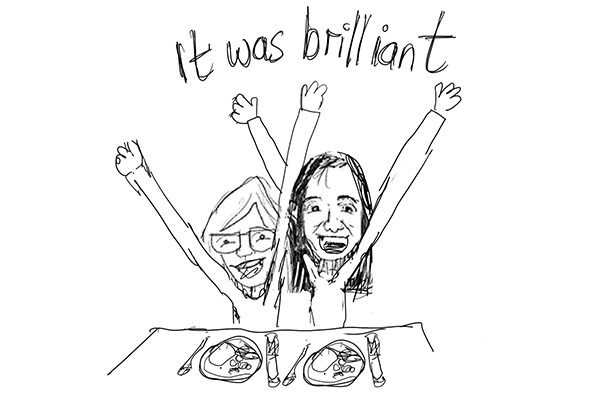 Me: 'Okay, what was your favourite bit?'
Without a moment's hesitation, they both said the same thing.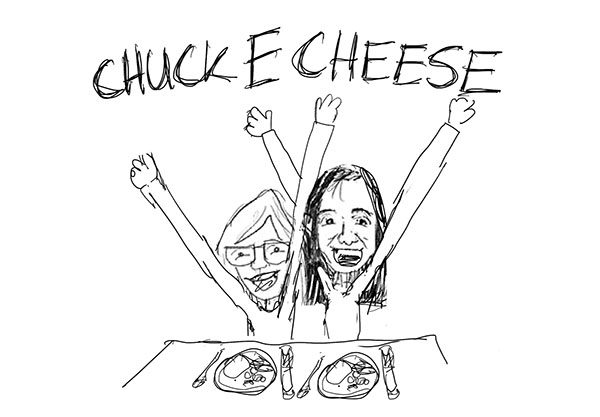 Me: 'Chuck E Cheese? No, surely…'
Han: 'That place was the best. Do you remember when we won all those tickets and got a load of chewie sticks for free…'
Jen: 'And that machine where you threw the ball and it whizzed round into the hole…'
Me: 'No, no, I mean overall, for the whole holiday.'
Han: 'Remember the plastic car with the flowers on its wheels and the radio that wouldn't work…'
Jen: 'So cute, and that pointless game where we pressed flashing buttons for no reason…'
Han: 'Brilliant…'
Me (interrupting): 'Yes, yes, that was all great, but apart from Chuck E Cheese with its plastic cars and cheapo games, what else?'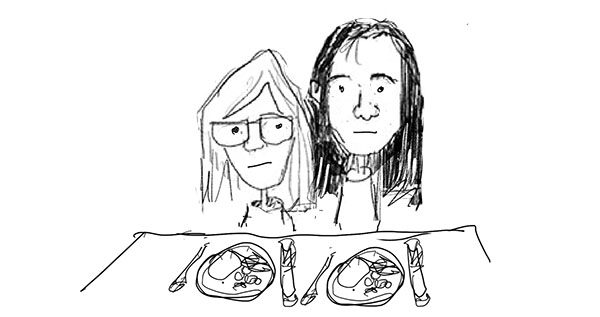 Long pause to allow their brains to be racked.
While that's happening, this is Chuck E Cheese.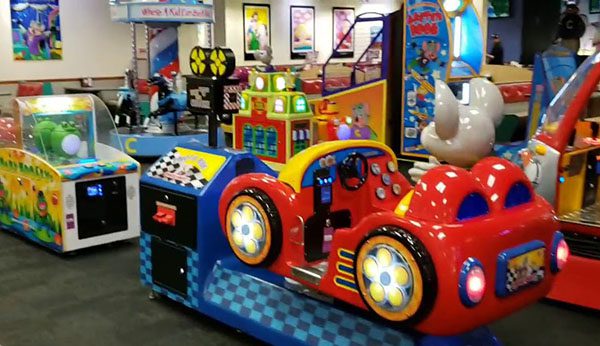 That's Chuck, or Chuck E, the mouse, in the car. We went there several nights after we'd had a meal, because it was close to the hotel and me and Diane had headaches and felt dizzy.
Back to these two.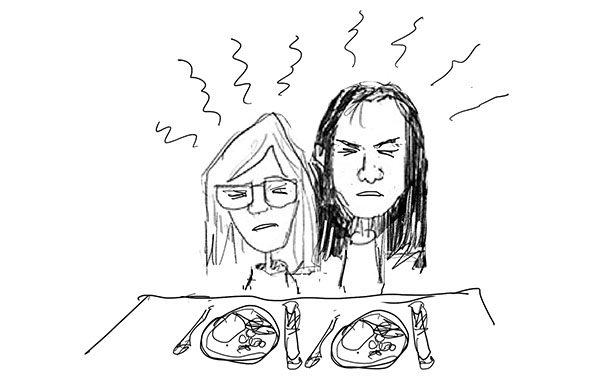 I turned the heating off in the kitchen because they were starting to glow. Then something stirred deep inside, some primordial memory and I could see it all coming back to them. Here we go, here's the good stuff…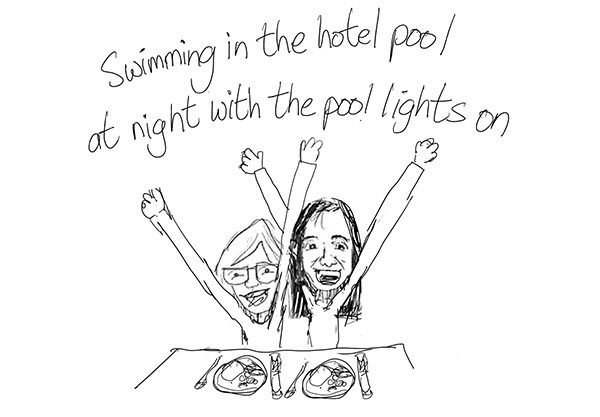 'The hotel pool?? That was one of your best… What about the train and the canyon blowing up, or the time we were blasted into space, and the dinosaurs, they were terrifying, chasing the Green Goblin with Spiderman, the shark attack and the tidal wave… and all that amazing food we had…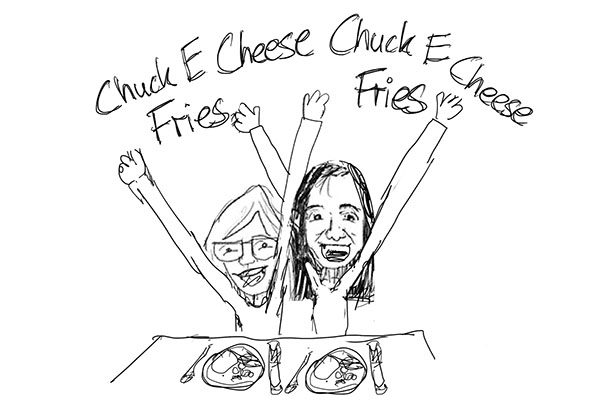 That was it. Two weeks of wallet-crunching family fun remembered as a pool with a 40-watt bulb and an even more annoying mouse.

Here's where we're booking next time.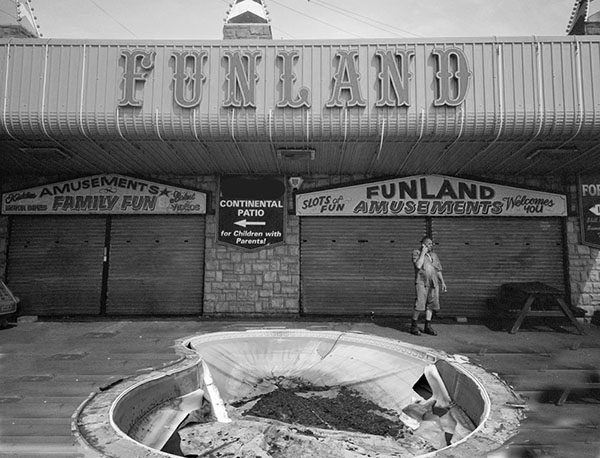 Have a great weekend.
Take care and all the best,
Ian
(If you want to leave a comment below, that would be great)